Artist  John Grade has recently installed his latest tree sculpture "Middle Fork" at the MadArt space in Seattle. The sculpture has been cast from a towering, 140-year-old Hemlock tree in North Bend, Washington. The artist and his team scaled the 85-foot tree and meticulously plastered cast its enormous trunk. Then the sectional pieces of the cast were lowered and transported to the MadArt space, where hundred of volunteers gave their time, energy and talent to complete the remarkable sculpture. They installed hundreds of thousands of small wood blocks on the re-assembled cast, following its natural contours and patterns. The artwork is now on display at MadArt space, showing off its glorious beauty.  🙂
Enjoy!
Artist Statement (in part):
Central to John Grade's work over the past decade are issues of irrevocable change and natural disintegration. Grade's sculptures are built from a combination of traditional materials like wood, resin and clay paired with novel polymers like corn and potato based resins and binderless paper castings. Departing from the Earthworks model of shaping the landscape itself as a sculptural medium, Grade has become known for extrapolating organic motifs and materials into works that rejoin the land via decay.
All images courtesy of John Grade, and are published with permission.
To see more of his work, please visit his website:  JohnGrade.com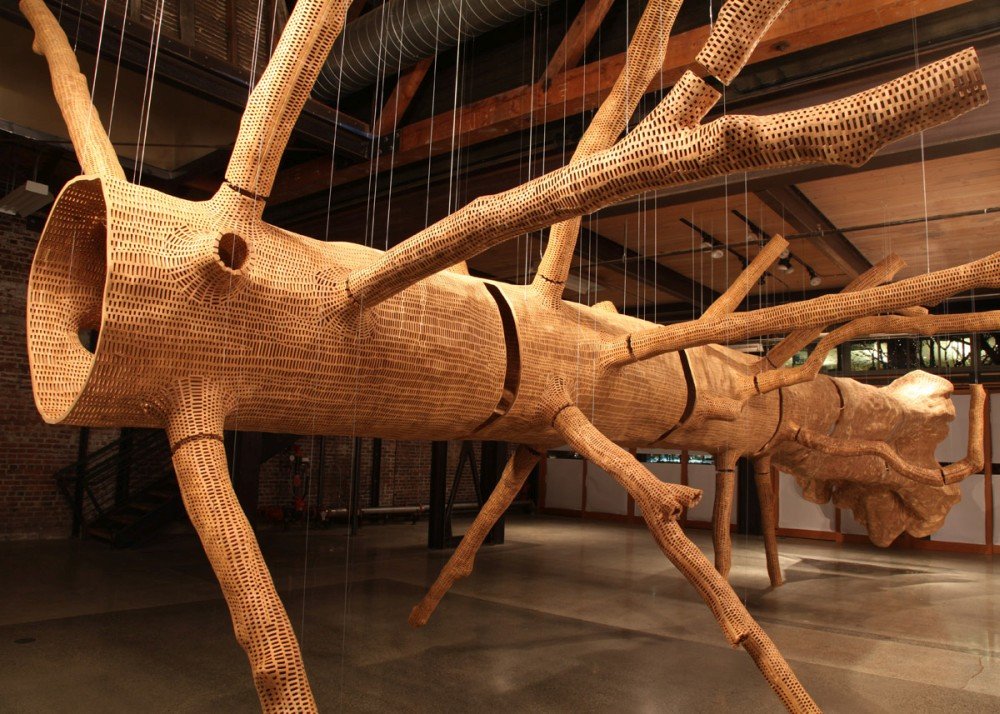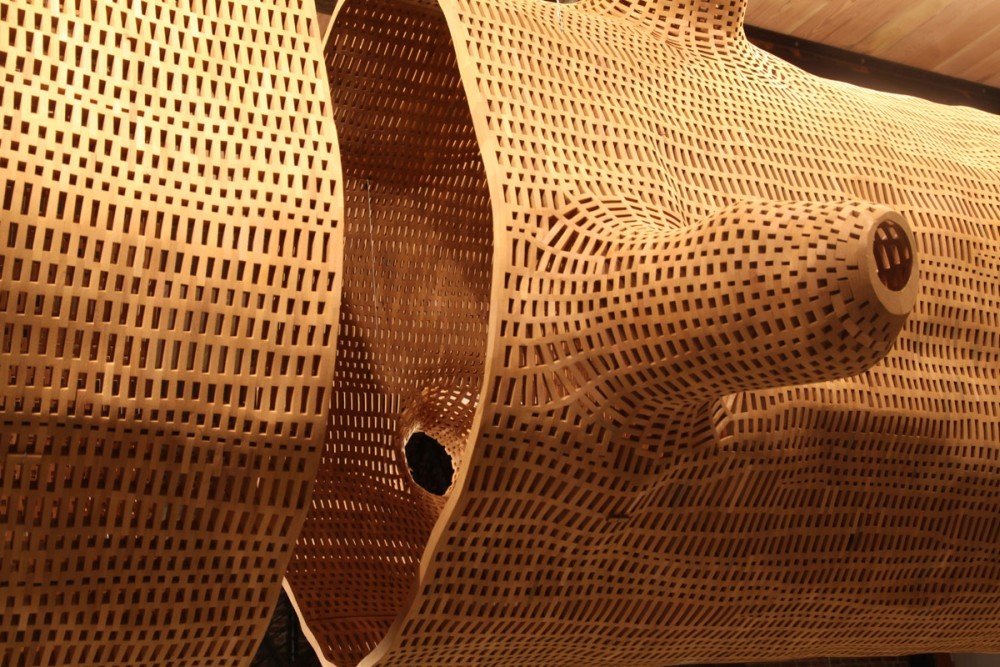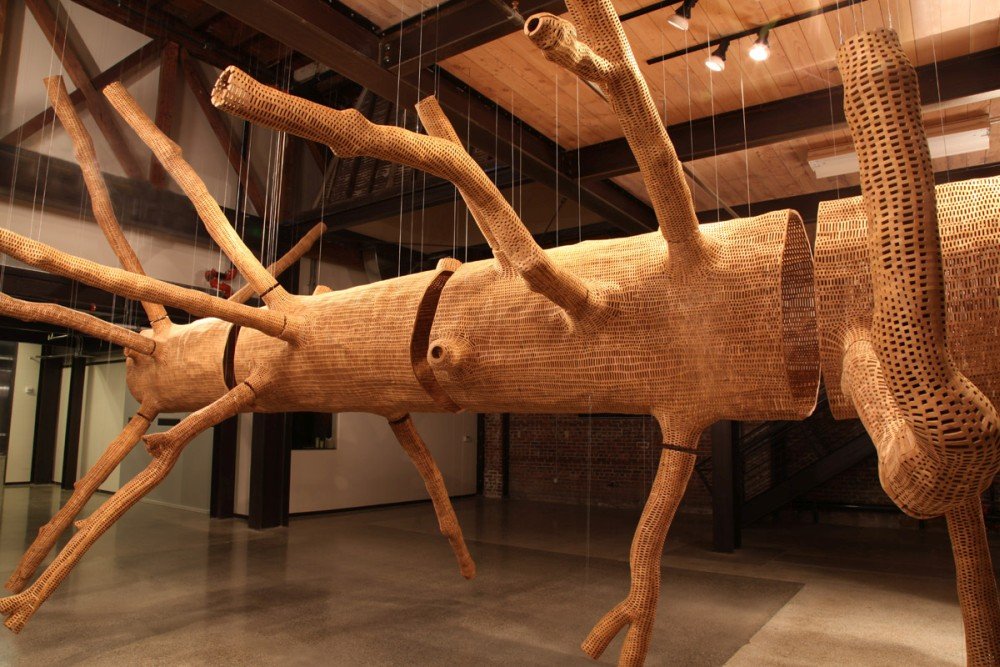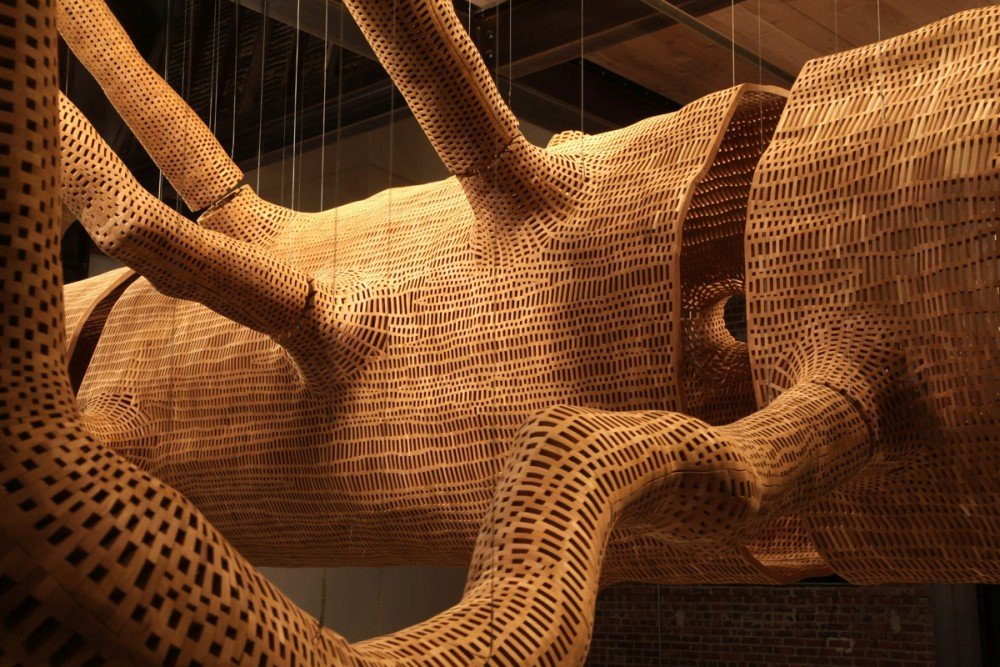 Please watch the making of tree sculpture "Middle Fork"
---
Please Like Us & Share!