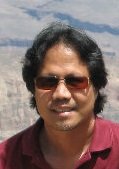 Hey… it's me… Nelson.
I blog art.  I drink wine.  I love coffee!
I'm a graduate of Civil Engineering… and fascinated with Visual Arts, Architecture, Design, Culture, Technology, and the thing we call… Life.
Need to contact me?  Please send an email to:  nelson@momentsjournal.com
Thank you for stopping by.
Cheers!!!
Nelson Kamdon
MOMENTS JOURNAL
Email: nelson@momentsjournal.com
Phone: 323-712-3775
Los Angeles,  California