Colorful Portrait Quilts by Bisa Butler — meticulously crafted with amazing details
Brooklyn-based American artist Bisa Butler quilts beautiful portraits of everyday people. She uses African fabrics bursting with sharp, vibrant colors and patterns. Each selected portrait, featured below, is meticulously crafted with amazing intricate details. It depicts traditional African American quilting, capturing not only the beauty and fine art craftsmanship but a glimpse of history and culture as well.
Enjoy this gorgeous artwork!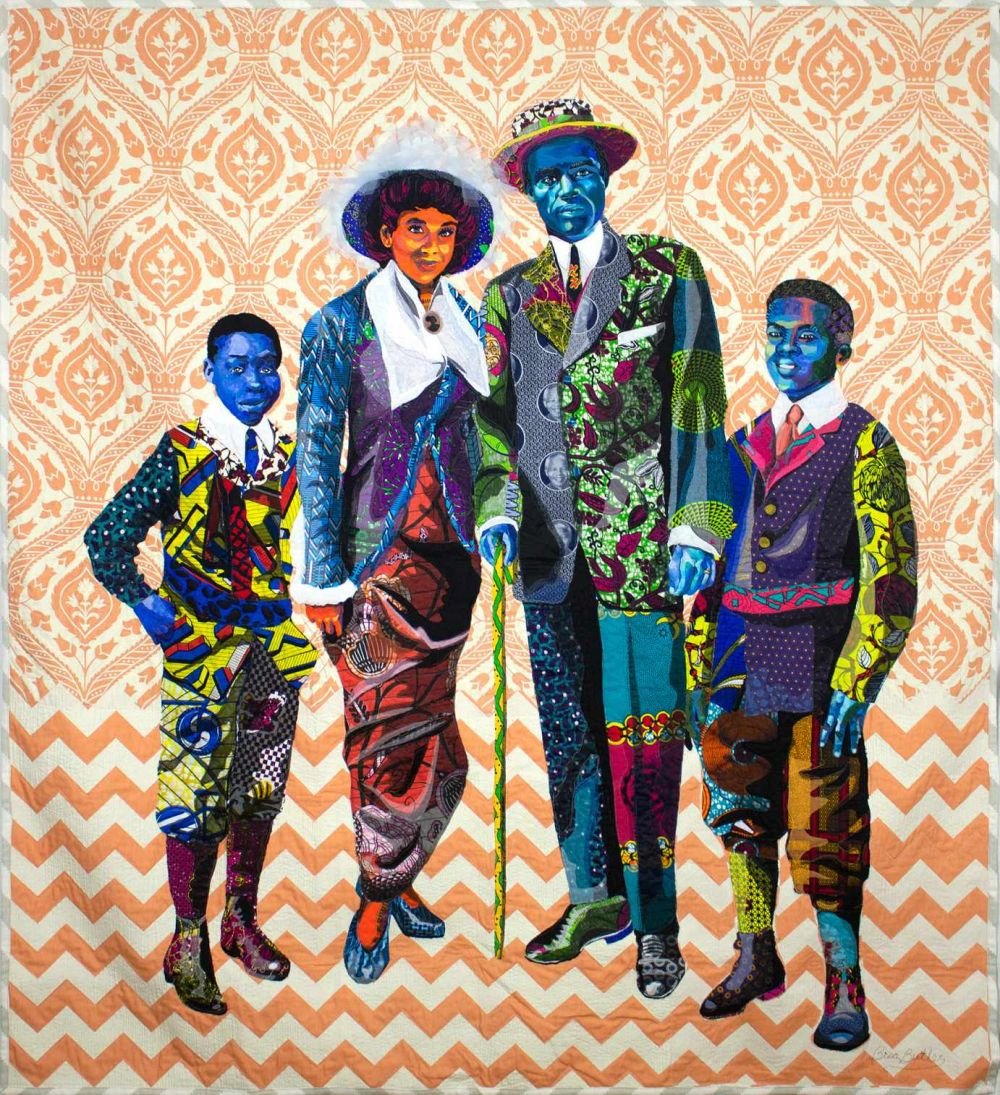 Artist Statement:

I have always been drawn to portraits. I was the little girl who would sit next to my grandmother and ask her to go through her old family photo albums. I was the one who wanted to hear the story behind every picture. This inquisitiveness has stayed with me to this day. I often start my pieces with a black and white photo and allow myself to tell the story… Read More
All images courtesy of Bisa Butler, and are published with permission.
To see more of her work, please visit: Claire Oliver Gallery | Facebook | Instagram