Scenes: Fantastical Landscapes by Dorothy O'Connor — life-sized installations depicting dreamy scenes
Artist Dorothy O'Connor could morph your ordinary living room into fantastical landscape using natural elements infused with surreal beauty and creativity. Her on-going series titled "Scenes" is a sort of conceptual autobiography, a story of her life. Hidden deep within her psyche, the imagined dreamscapes sprung into reality — the stunning life-sized installations depicting beautiful, dreamy scenes crafted in meticulous details.
Please scroll down and enjoy this gorgeous work of art.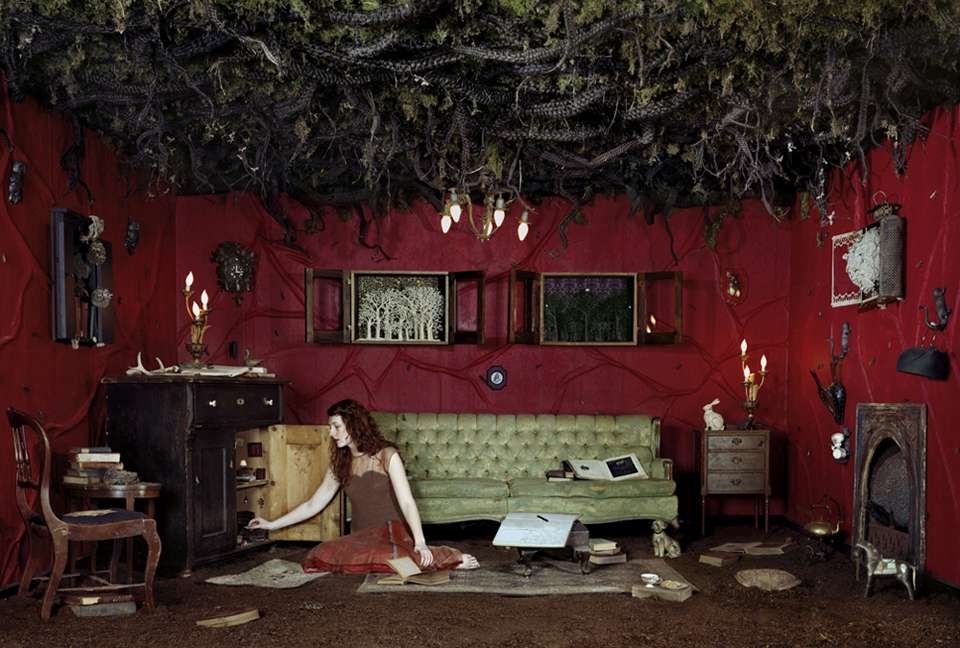 Artist Bio:
Dorothy O'Connor graduated with degrees in Literature and Studio Arts. Her photographs and installations feature thoughtfully composed and hand-crafted scenes which combine elements of still-life, portraiture, landscape and performance to produce unique and evocative works of art. She has received grants from Possible Futures, FLUX and the Forward Arts Foundation to present her installations as public art.
All images courtesy of Dorothy O'Connor, and are published with permission.
To see more of her work, please visit her:   Website  |  Facebook