Incredible Portraits Made of Found Materials by Jane Perkins — creatively crafted to beauty and perfection
British artist Jane Perkins uses all kinds of found and recycled materials such as plastic toys, buttons and beach debris. Infused with her painting, drawing and embroidery skills, and her awesome creative talent, the artist morphs the found materials into incredible portraits of famous people and iconic paintings like Mona Lisa. The selected pieces below show the beautiful blending of colors, shapes, sizes and textures — artistically arranged in meticulous and impeccable craftsmanship. Take a look at the portraits of Adele and the Afghan girl. Only one word — Amazing!
Please scroll down and enjoy!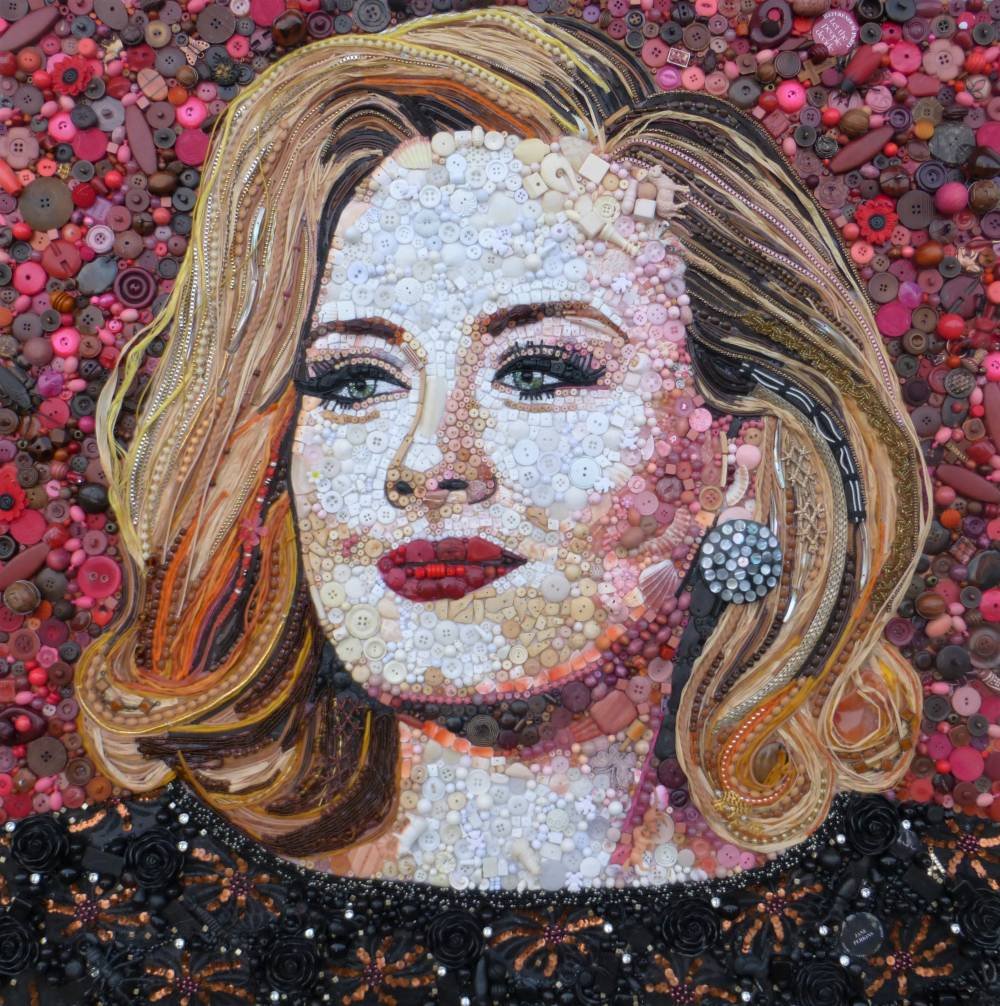 About the Artist:
From childhood, I have always enjoyed being creative; drawing and embroidery mainly. From school, I trained as a nurse and was a Ward Sister for 7 years. After 17 years as a nurse and 10 more as a full time mother, I decided it was time to develop my creative potential. I took a degree in Textiles, gaining a First in 2006. During my final year, I worked mainly with found materials, especially beach debris and driftwood.
I enjoy using materials which have a history, and love art with an element of fun and the unexpected.
All images courtesy of Jane Perkins, and are published with permission.
For more info, please visit her:  Website  |  Blog