Ikonen: recreating the Iconic Photos by Cortis & Sonderegger — as Miniature Dioramas
Swiss artists Jojakim Cortis and Adrian Sonderegger created a series "Ikonen" that offers a new perspective to history and photography by remaking the iconic events in their studio and capturing the whole scenes, including all the settings and construction materials. These studio photographs were impeccably done that seem to invite an idea that the originals, as shown below along with the new ones, were not real at all. As the artists put it:
"A brand new world is then offered to the beholder: no one ever stepped on the Moon and the atomic bomb over Nagasaki is pure illusion. An illusion, an imposture, a huge fraud, like the fake 1937 Loch Ness monster – made out of a piece of plastic and a glued head – that nonetheless tricked the world during 40 years."
 "Rhein II" (by Andreas Gursky, 1999 – see more at Artsy)
Please scroll down and see if the originals were indeed fake.  But nahhh… Actually, the whole thing "started out as a joke," Cortis tells Wired. "In our free time, when there's no money coming in, we decided to try to recreate the most expensive pictures in the world."
Yep, like the above photo which was auctioned for $4.3 million.
All images courtesy of Jojakim Cortis and Adrian Sonderegger, and are published with permission.
To see more of their work please visit:   www.ohnetitel.ch 
 "The last photo of the Titanic afloat" (by Francis Browne, 1912)
 "The Wright Brothers" (by John Thomas Daniels, 1903)
 "AS11-40-5878" (by Edwin Aldrin, 1969)
 "Lakehurst" (by Sam Shere, 1937)
 "Tiananmen" (by Stuart Franklin, 1989)
"Concorde" (by Toshihiko Sato, 2000)
"Nessie" (by Marmaduke Wetherell, 1934)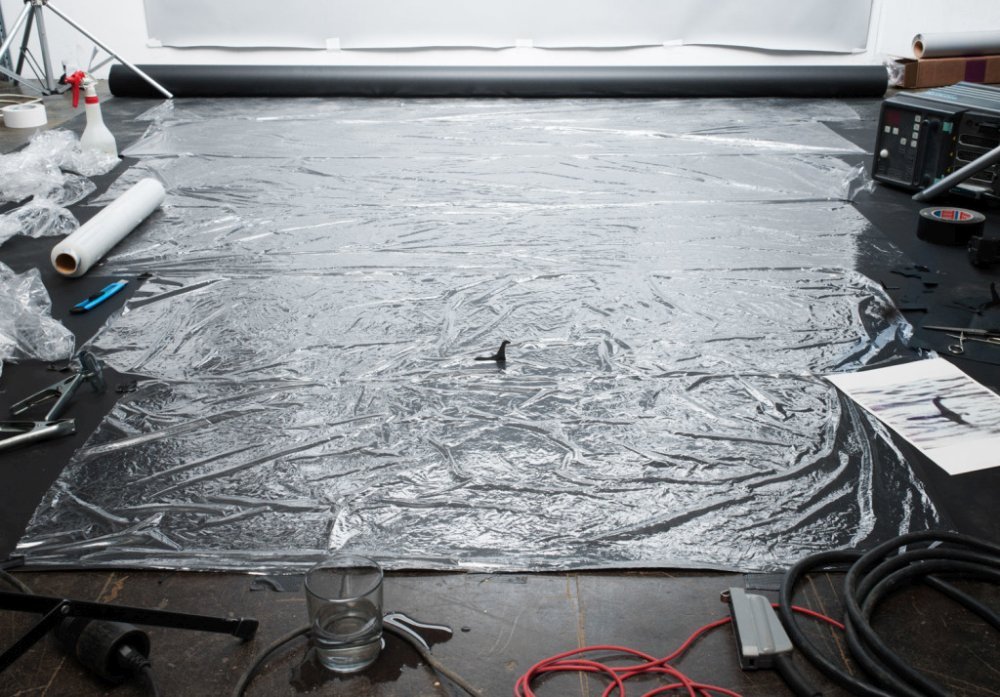 "La cour du domaine du Gras" (by Joseph Nicéphore Niépce, 1826)
"Five Soldiers Silhouette at the Battle of Broodseinde" (by Ernest Brooks, 1917)
"208-N-43888" (by Charles Levy, 1945)