The Ecstatic Moment: The world of fairy tales and myths in beautiful crochet installations by Mandy Greer
Mandy Greer, a Seattle-based artist, has just concluded today an Art Exhibition at Hudson River Museum. The exhibition titled "The Ecstatic Moment" is a fascinating world of folktales, fairy tales and myths glorified by incredibly beautiful and large-scale crochet installation.  The artist's timeless creation depicts the coalescence of ancient and present moments through her diverse magical artwork.  Simply, Amazing!
Enjoy!
Ice and Water Realm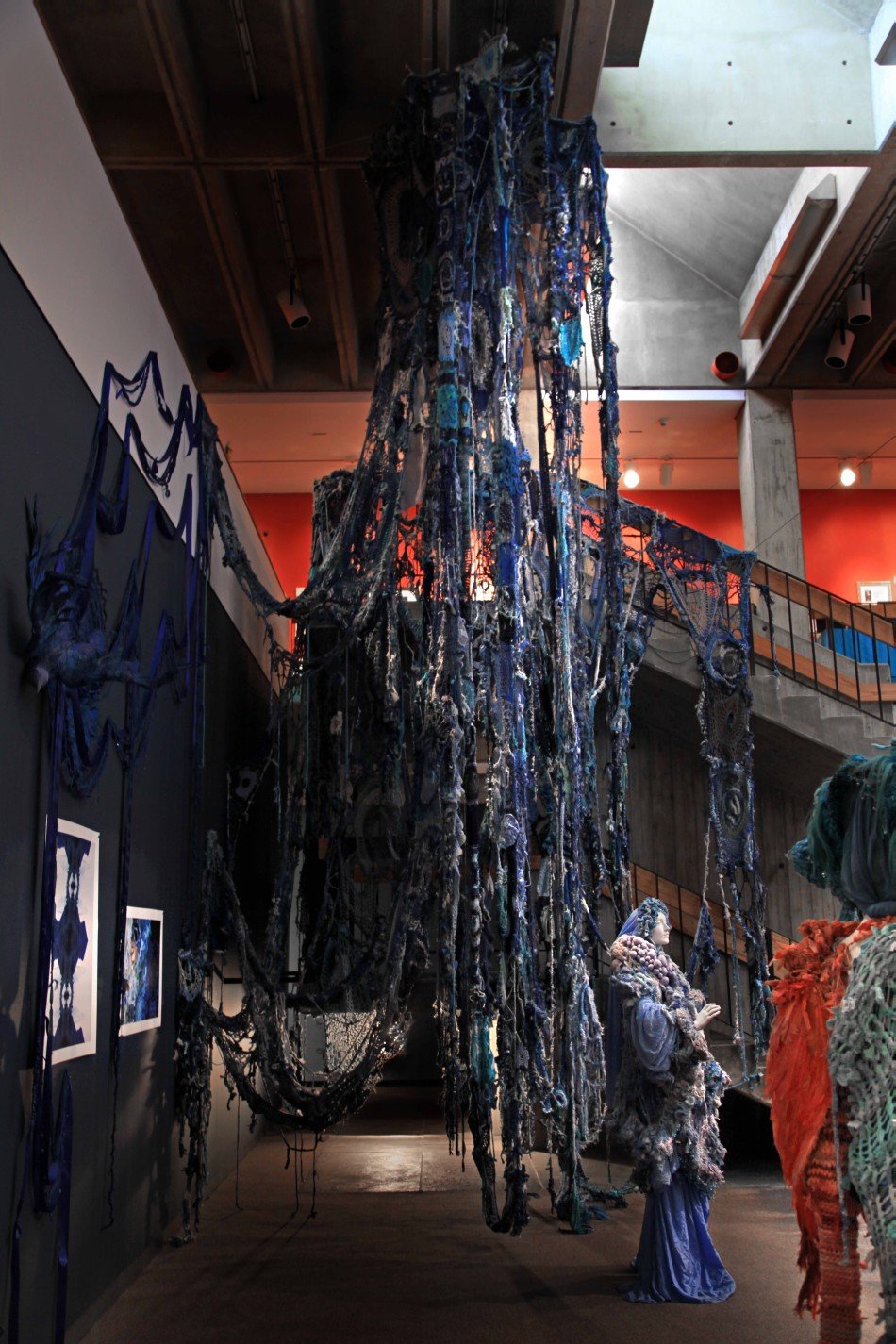 Greer has been given numerous awards and exhibited in various museums and galleries here in the US and abroad. In recent exhibition, her artwork installation covered the entire bottom floor of Hudson River Museum. It encompasses sculptures adorned with beautiful crochet patterns, photography, video, and performance.
Much of what I'm after in my work is to capture this rapturous ecstatic moment, when a river of our inner life spills out of us like blood, milk or ever-growing hair. I make these visceral transitory states tangible through the overabundance of crocheted and sewn fabric.

I wade through fairy tales, archetypes, mythology, allegory and folk tales looking for moments that coincide with my own experience of everyday life, where animals perform us. These narratives are, after all, the ordinary human dramas that perpetually reoccur, until they become mythos.

~ Mandy Greer
All images courtesy of Mandy Greer, and are published with permission.
To see more of her work, please visit her  Website  |  Facebook
Flesh/Lava Realm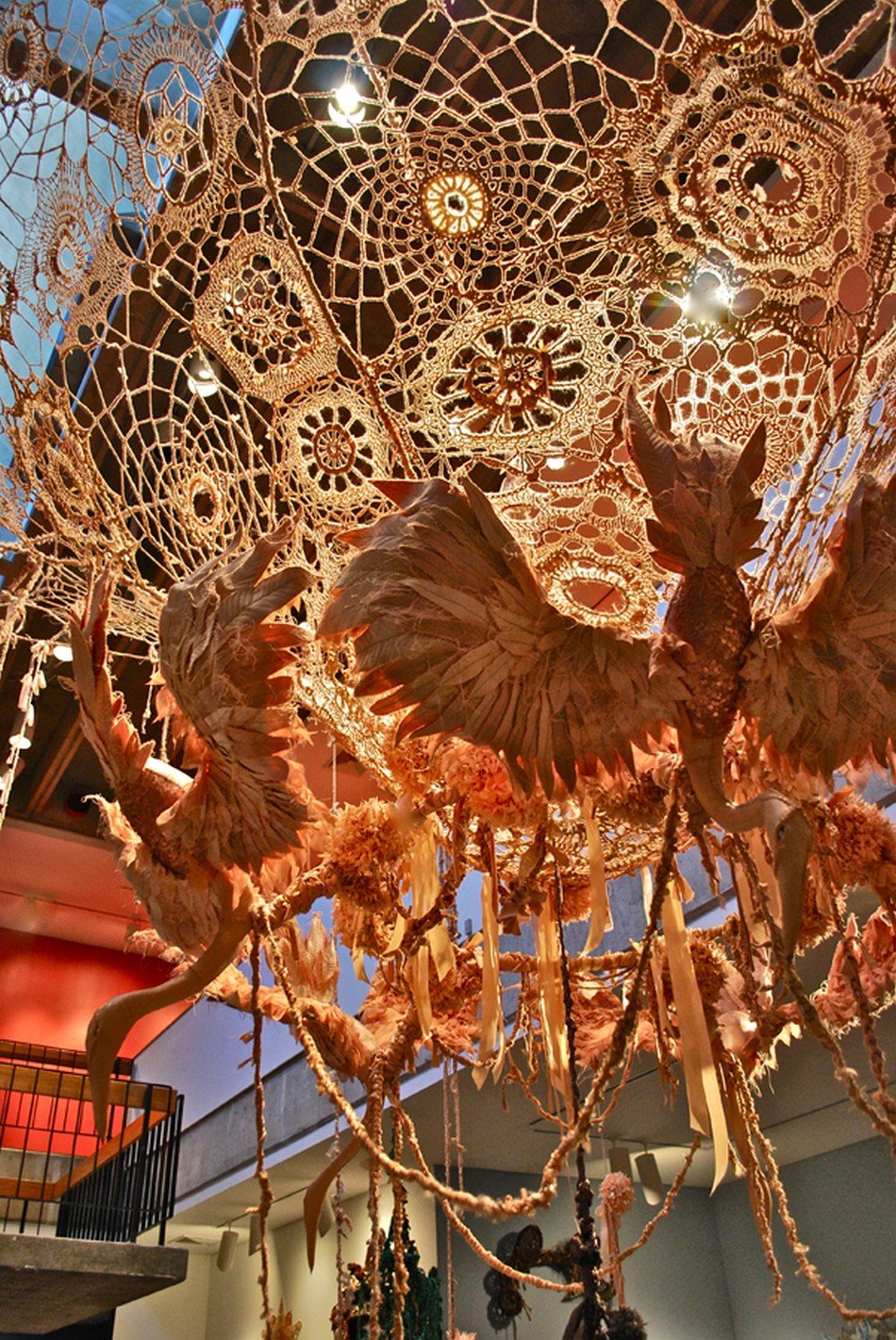 Celestial Realm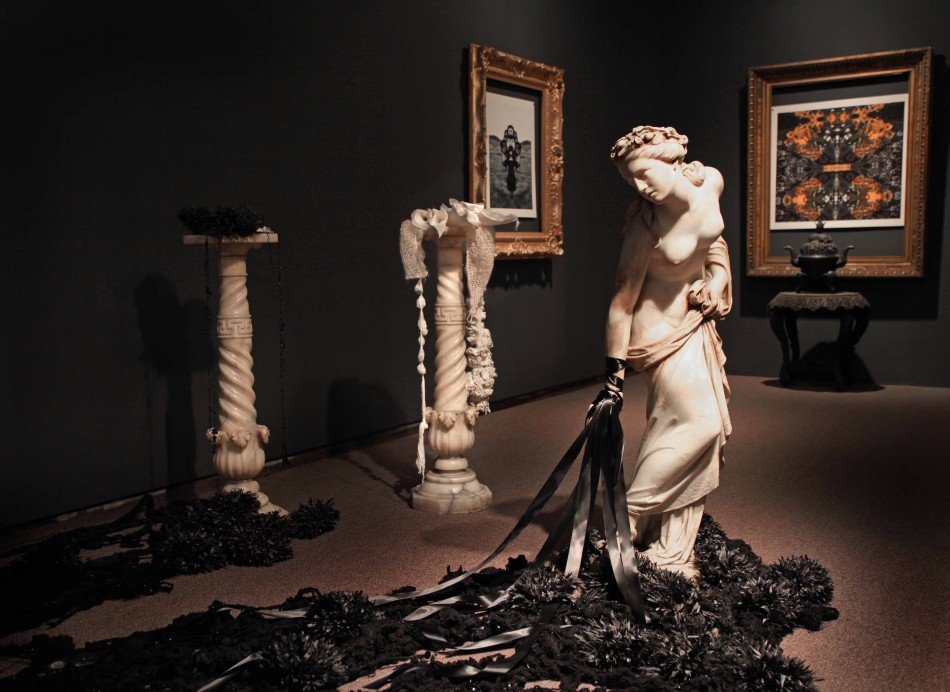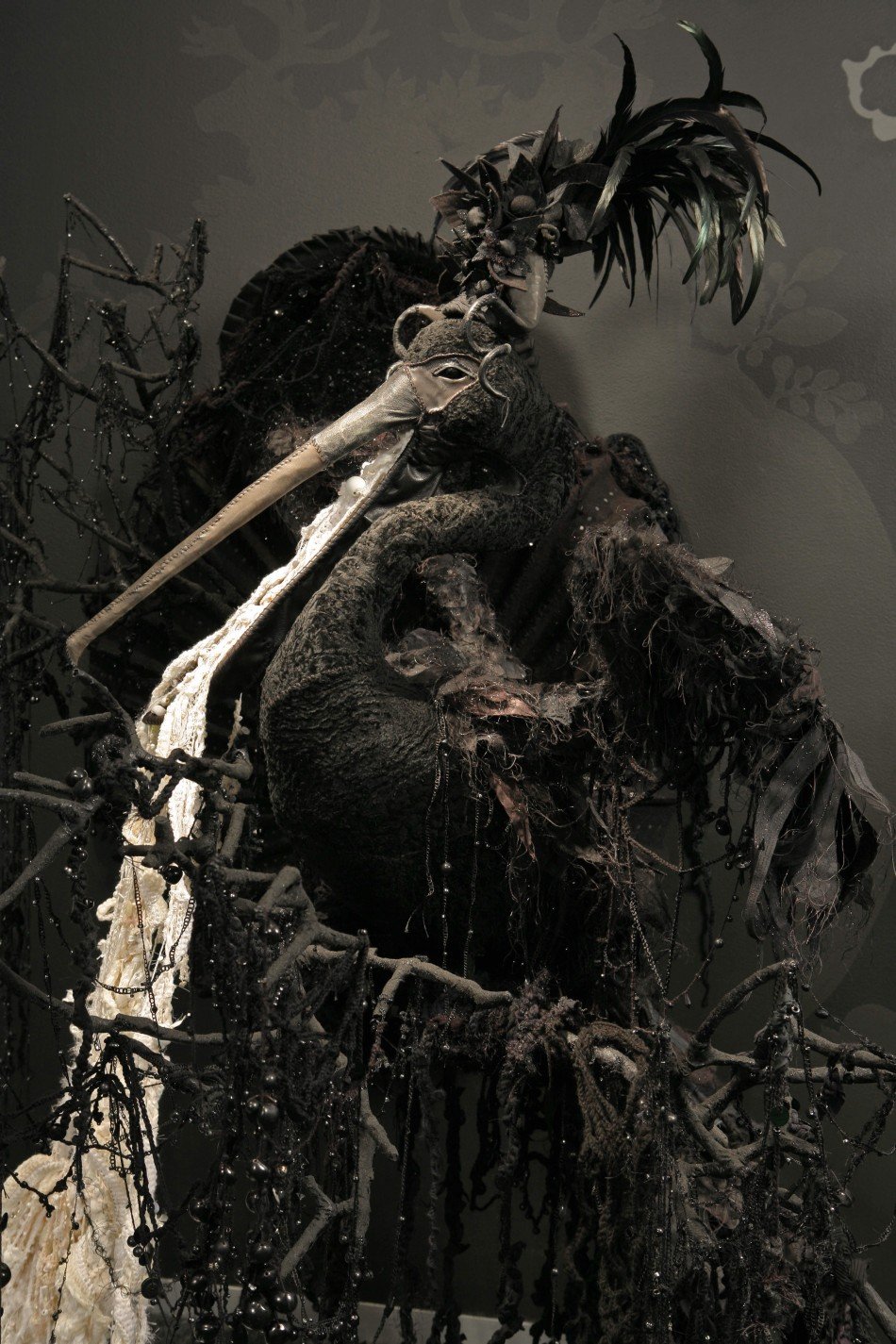 Vermillion Room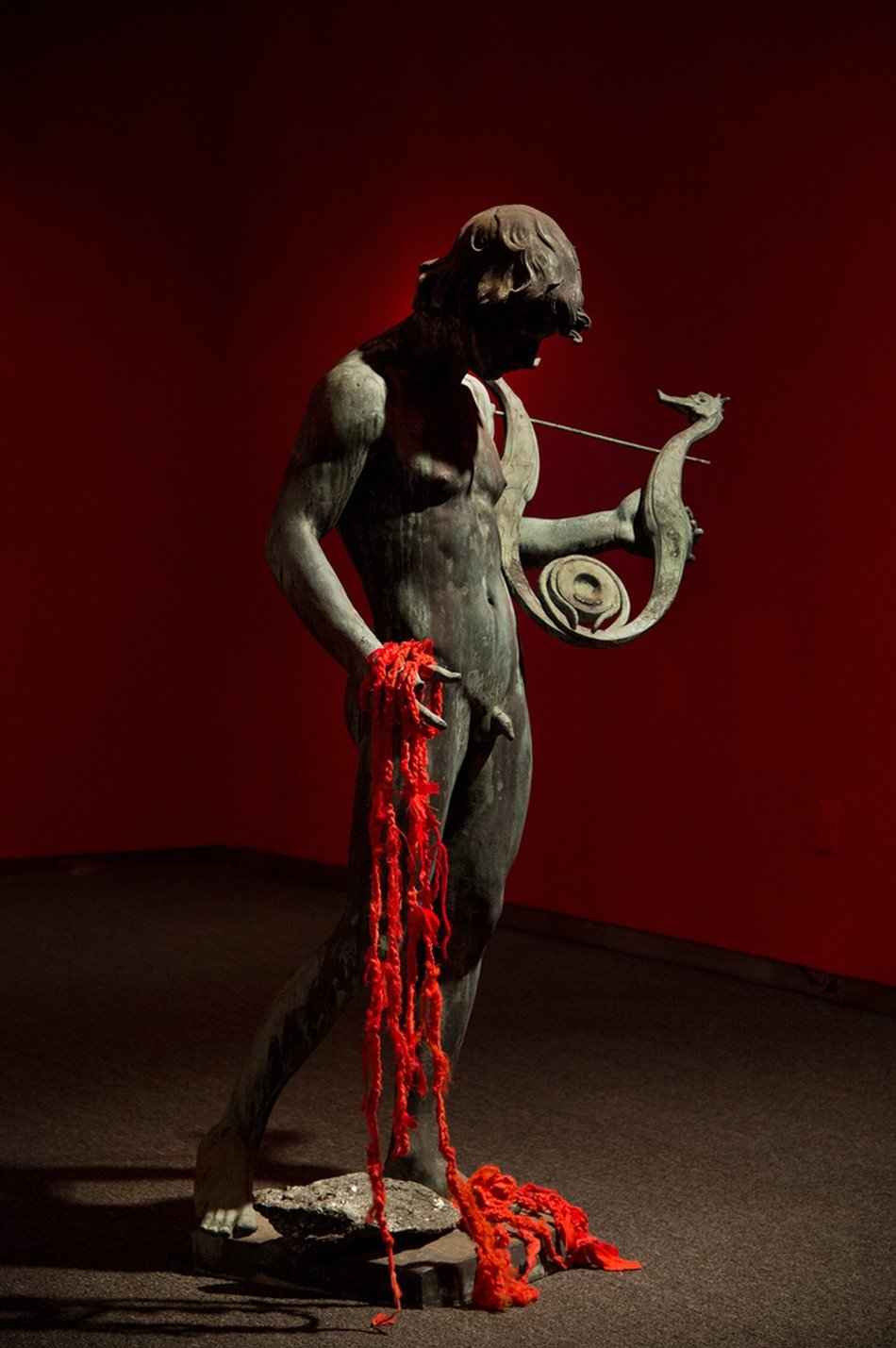 Earth and Forest realm
The Golden Sphere