Maskull Lasserre re-carves sculptures to reveal their skeletal system
Maskull Lasserre, a Canadian-born artist,  re-carves souvenir sculptures to reveal their skeletal system. This is his latest artwork, where he would turn a regular sculpture into something amazingly interesting. He would carve an imagined skeleton in the sculpture with incredibly fine details.
Please enjoy the pieces below.
Decoy Study – Duck 
On his website, it states:
Lasserre's drawings and sculptures explore the unexpected potential of the everyday through allegories of value, expectation, and utility. Elements of nostalgia, accident, humor, and the macabre are incorporated into works that induce strangeness in the familiar, and provoke uncertainty in the expected.
All images courtesy of Maskull Lasserre, and are published with permission.
To see more of his work, please visit his Website.

(h/t: Colossal)

African Drummer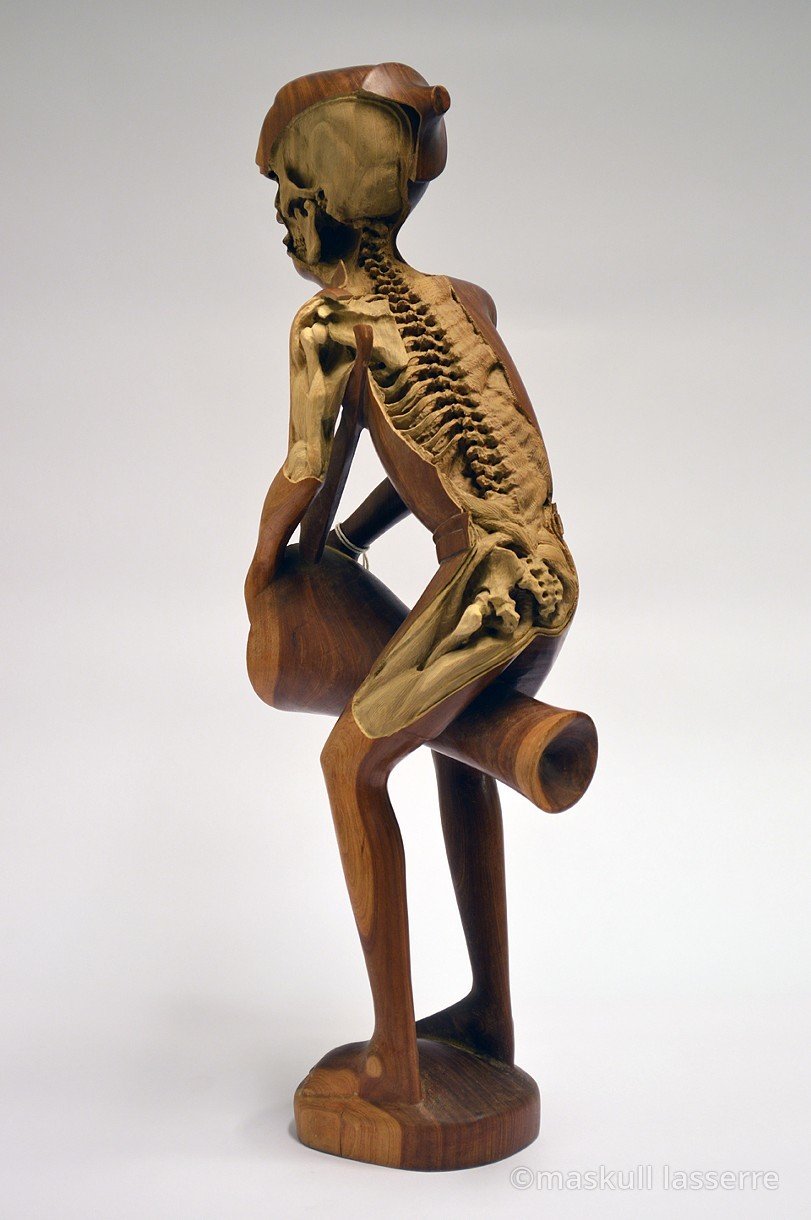 South American Shaman