Myriam Dion: Collages of Cut Newspapers — with intricate patterns and designs
Canadian artist Myriam Dion creates amazing paper art collages with intricate lace-like patterns and designs. Armed with X-Acto knife, patience and creative imagination, she spends several hours in slow process of hand cutting and setting of multiple layers of newspaper covers from Financial Times, the Gazette, and New York Times, among others. And as always, the resulting artwork is absolutely gorgeous!
Please scroll down and enjoy the beautiful transformation of otherwise throwaway material.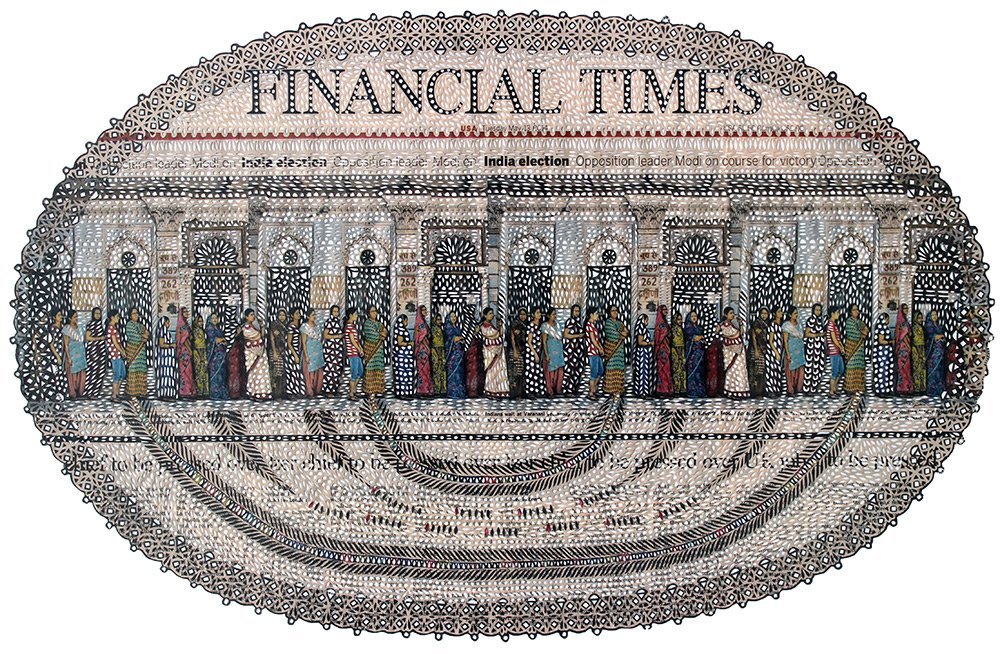 Artist Statement:
Myriam Dion ajoure, magnifie et fragilise. Au moyen de lents procédés de découpe, elle investie le papier de son temps et d'un savoir-faire dans le but d'installer un moment contemplatif, ainsi qu'une certaine lenteur dans la lecture de l'œuvre. Influencée par le mouvement Arts & Crafts, son travail se construit dans une revalorisation des techniques manuelles en accordant une attention particulière l'expérience du délicat, au processus répétitif et à l'ornementation. Ses pièces agissent à contrecourant d'une société de vitesse et se présentent comme issue pour digérer le monde.
All images courtesy of Myriam Dion, and are published with permission.
To see more of her work, please visit her:  Website  |  Facebook 
 via: Colossal