Plastic Fantastic: a surreal photography series by TOMAAS — capturing the ethereal beauty of women adorned with plastic items!
TOMAAS, a Paris-based fashion and beauty photographer, explores the beauty of plastic material in this surreal and sci-fi-look photography series titled Plastic Fantastic. The photographer captured the ethereal beauty of the white-washed complexion models adorned with glittering plastic items we use everyday, such as bottles, bags, forks, straws, tubes, etc. The concept is simple but the fusion and blending of all the artistic elements is superbly done. WOW… Amazingly Creative!
Enjoy!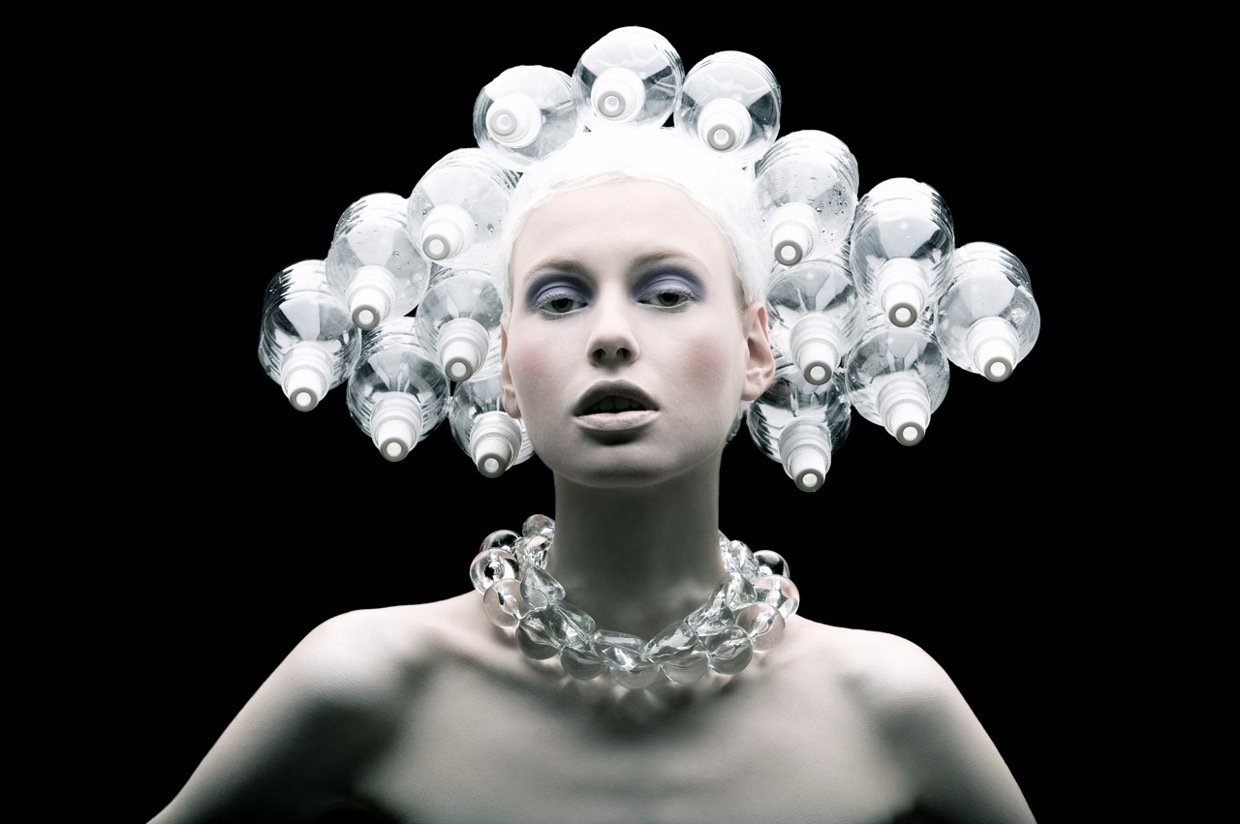 Artist Statement:
Visionary image-maker TOMAAS creates cinematic, surreal, yet realistic fashion and beauty imagery. His edgy signature style is vibrant, dramatic and subtle. TOMAAS' work exemplifies a unique photographic experience where subject matter, atmosphere and environment coalesce into a single narrative that reveals its own story. In contrast to more traditional photographic works where art often imitates life, his images compellingly reveal themselves in a manner that resembles cinematic images in real time. All details are equally essential. TOMAAS' precise vision illuminates a complete concept that creates a bold and indelible impression.
Born in Hamburg, Germany TOMAAS has lived in NYC for 18 years and is now based in Paris. His images have been and continue to be shown in an ever expanding number of international publications such as Vogue Italia, W Magazine, VS, Marie Claire, Qvest, Twill etc. His work has also been exhibited in several New York galleries.
All images courtesy of TOMAAS, and are published with permission.
To see more of his work, please visit his:  Website  |  Facebook  |  Behance
 via: BeautifulDecay