Rococo: The art of melancholic and sensual beauty by Alexia Sinclair — in a lush floral landscape
Australian artist and photographer Alexia Sinclair has a taste for fine, classic elegance and beauty, inspired by Italian Renaissance Art . Her new series titled Rococo depicts a baroque-style artwork, showcasing gorgeous women in melancholic beauty yet sensually seductive, dramatically enhanced by lush floral landscape. Sinclair captured the models, as featured below (more at Instagram & Twitter), lying on the velvety soft flowers to, as she puts it, "seduce her audience with each photographic feast."  Simply…Wow!!!
Enjoy this amazing work of art!
Artist Statement:
Alexia Sinclair is an award winning Australian Artist and Photographer. Her distinct style is easily recognizable and highly original. Using a visual narrative to seduce her audience with each photographic feast, Sinclair's art is dark and seductive, baroque and symbolic. Her multilayered photographs subtly present contemporary notions of fashion and beauty through innovative digital media, whilst restoring antique notions of classicism, elegance and luxury.
All images courtesy of Alexia Sinclair, and are published with permission. 
To see more of her work, please visit:  AlexiaSinclair.com  |  Facebook  |  Instagram  |  Twitter
 via: BeautifulBizarre.net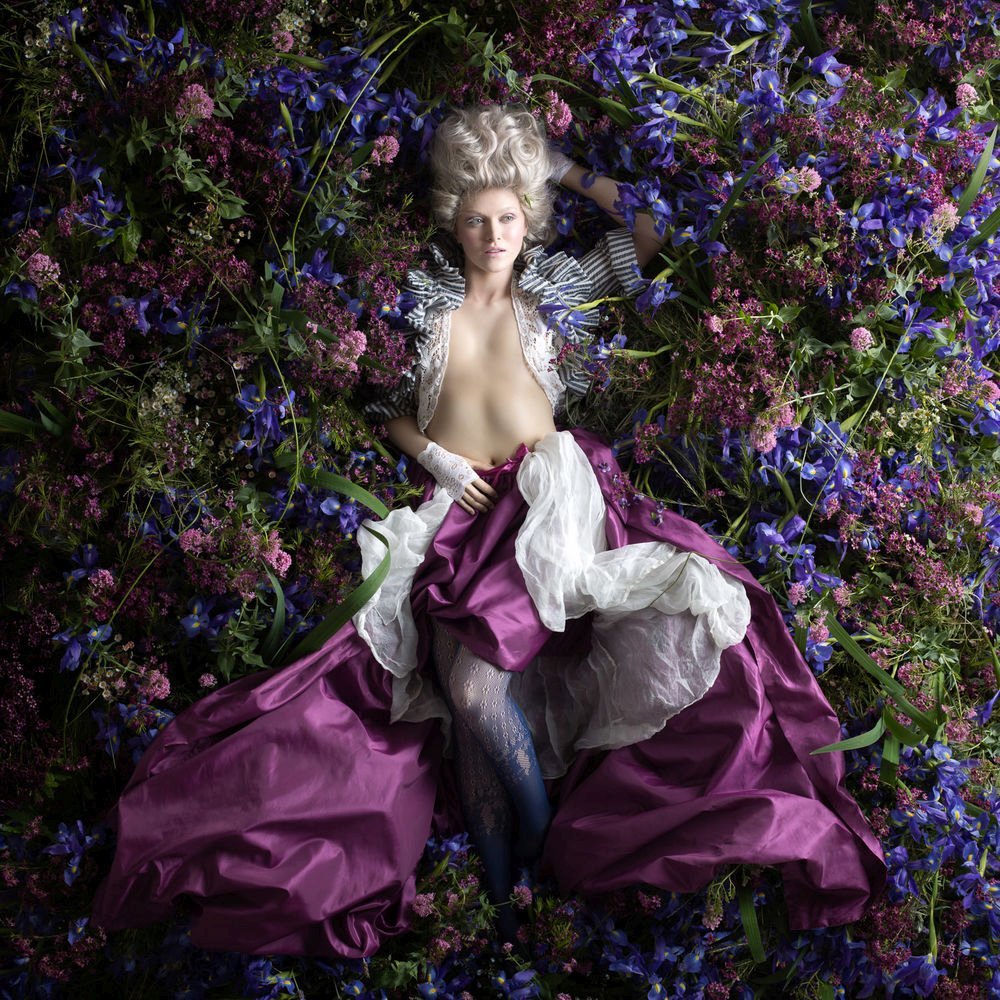 Here's the video — Beautiful and Stunning!
Rococo from Sinclair & Hill on Vimeo.