Alexander Semenov Captures Rare & Beautiful Sea Creatures — bizarre, mesmerizing and stunningly gorgeous
Russian marine biologist and photographer Alexander Semenov has been capturing and documenting rare, beautiful deep-sea creatures. He is the head of the divers' team at Moscow State University's White Sea Biological Station located in the Artic Circle. For several years, Semenov and his team have been conducting scientific research diving in the harsh and unforgiving cold environment. Featured below are some of their rare findings in extremely bizarre images, yet stunningly gorgeous bursting with sharp, vivid colors. The photographer's lens captures any strange and unknown aquatic life in the ocean's deep, from the tiniest sea worms to giant jellyfish. Please scroll down and enjoy!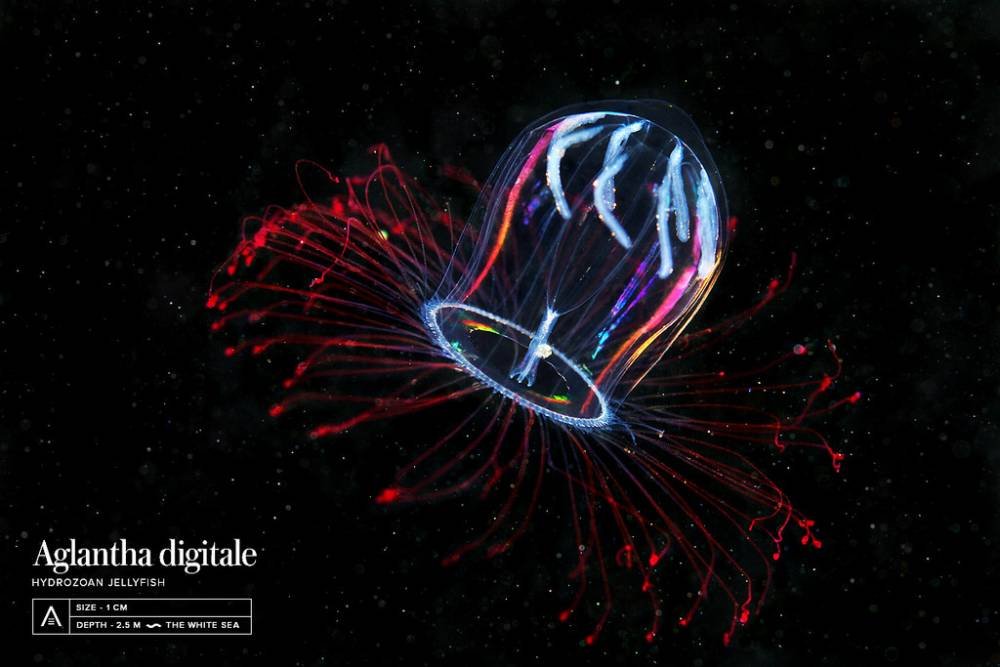 I'm marine biologist, explorer and underwater photographer, head of the divers' team at Moscow State University's White sea biological station. My team and I are used to diving in unfavourable and often harsh conditions where we successfully conduct complex research projects. My own goal is to study underwater life through camera lenses and to boost people's interest in marine biology, sharing all my finding on social media and in real life through public lectures, exhibitions and media events.  Read More…

~ Alexander Semenov
All images courtesy of Alexander Semenov, and are published with permission.
To see more of his work, please visit his:  Website  |  Facebook  |  Flickr