China's Chang'e 3 Space Probe with Rover "Jade Rabbit" – Lands on the Moon
China's first lunar rover named "Jade Rabbit" detached itself from the Chang'e 3 space prove that landed on the moon,  according to reports by Chinese state media.   The rover and lander are now hot and ready – to explore the moon.
In the next 3 months, rover will roam around the moon and explore its surface and natural resources.   But the space prove will stay at the landing site for one year scientific explorations.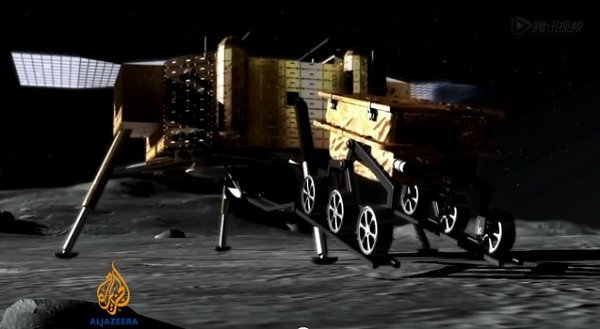 China sent its first astronaut into space in 2003, and since then it's been actively engaging in space travels.
So most likely,  after the lunar rover, a Chinese astronaut will be next stepping on the moon.
Here's the video from Al Jazeera English (via Youtube):