Daniel Stoupin's Amazing Macro Timelapse of Aquatic Life: Coral, Sponges and Other Organisms.
Daniel Stoupin, a PhD student in the University of Queensland, created a slow moving macro time-lapse video featuring a rare beauty of aquatic life. This seemingly outof this earth creatures have been captured through 150,000 photographs. Then Stoupin painstakingly edited them to showcase the most stunning video of corals, sponges and other organism as they come out to life.
Stoupin, an avid photographer and videographer, says he's obsessed with "marine life, particularly microscopic one and whatever glows in the dark."
He writes:
Time lapse cinematography reveals a whole different world full of hypnotic motion and my idea was to make coral reef life more spectacular and thus closer to our awareness. I had a bigger picture in my mind for my clip. But after many months of processing hundreds of thousands of photos and trying to capture various elements of coral and sponge behavior I realized that I have to take it one step at a time. For now, the clip just focuses on beauty of microscopic reef "landscapes." The close-up patterns and colors of this type of fauna hardly resemble anything from the terrestrial environments. Corals become even less familiar if you consider their daily "activities."
(watch the video in full screen — it's zillion times better)
Enjoy some of the photos (screenshots):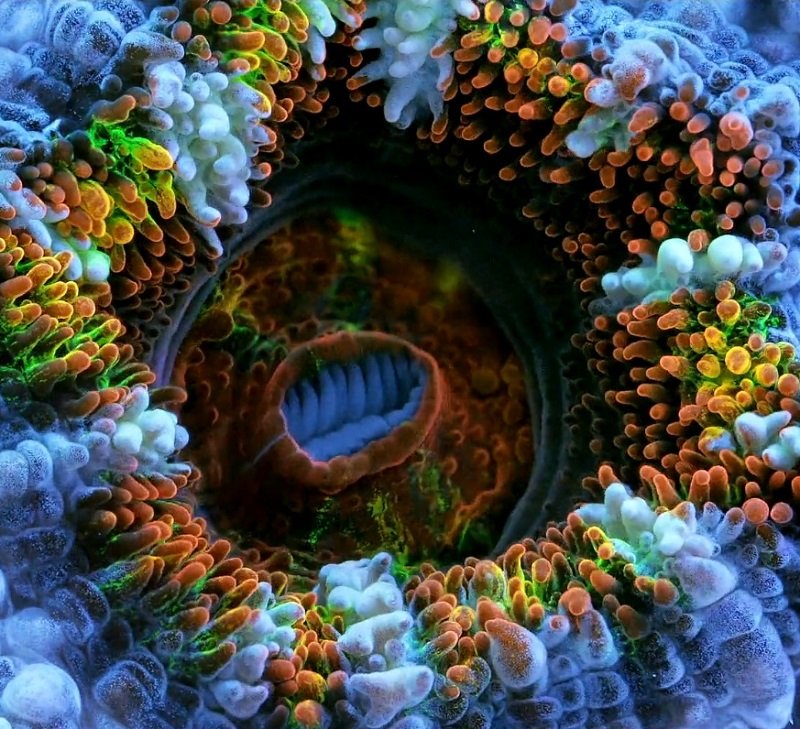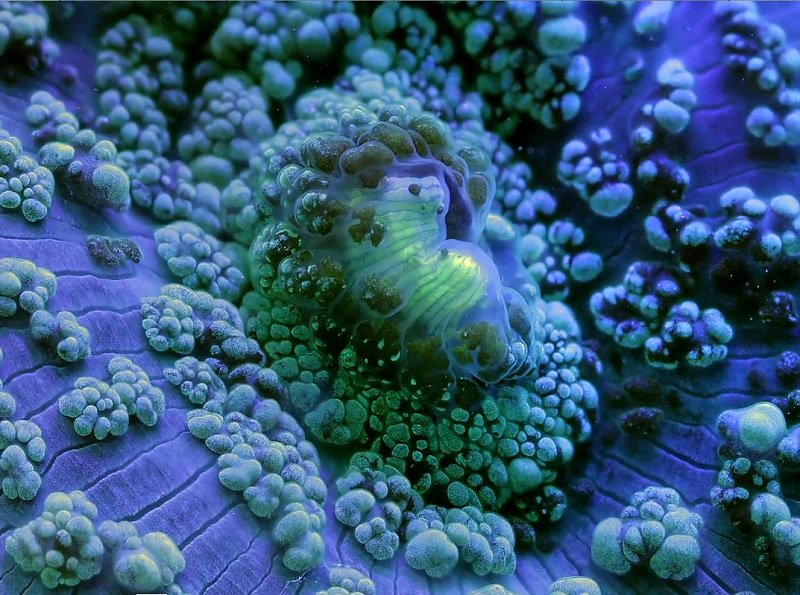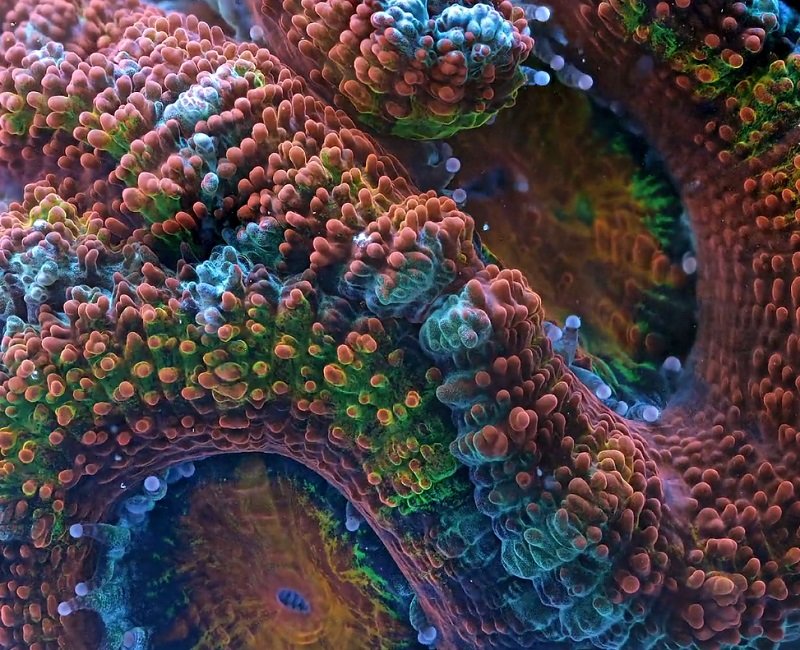 Want more amazing videos/photos from Daniel Stoupin? Please visit his website at Microworlds Photography.