Elena del Palacio creates gorgeous, surreal Photography — in dreamy and melancholic scenes.
Elena del Palacio, a Madrid based photographer, explores the beautiful relationship of human and nature in surreal photography. Her stunning photo series of young women in the midst of wilderness captures the amazing moments of solitude, loneliness and vulnerability. But it seems the embrace of nature, in its glorious beauty, provides haven to Elena's subjects, who are oblivious and care free. Enjoy this gorgeous, dreamy and melancholic photography!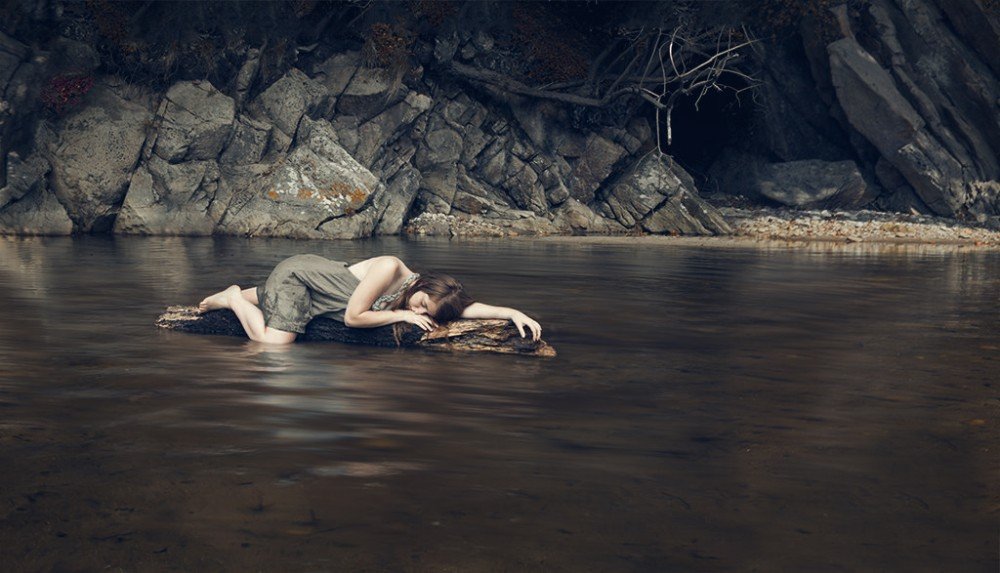 Elena del Palacio is a 21-year old self-taught photographer, creating stunning surreal images. She is also a student of Design. 
All images courtesy of Elena del Palacio, and are published with permission.
To see more of her work, please visit her:  Facebook  |  Flickr