Amazing Laser-Cut Paper Art by Eric Standley — Incredibly Detailed Artwork!
Eric Standley, a Virginia-based artist, uses laser to meticulously cut a stack of papers to create an amazing artwork inspired from the "Islamic and Gothic" architecture in the 12th century. The paper artwork, with its intricate fine details and rich colors, resembles a beautiful stained glass window you can imagine. And it's labor intensive. A single piece could take months to create — but it's worth it. Totally!
These pieces are truly the work of a master artist.  The complex yet symmetrical patterns of the design are simply Remarkable!
Enjoy!
Argos
The bold determination to shift from the permanence and massiveness of stone and the material allure of glass to the instability and familiarity of paper is rewarded by the induced pleasure stimulated while gazing at the work. It is not the quality of the raw material that makes art, but the art that gives quality to the raw material.

~ Eric Standley
Standley's work is currently on exhibit at Mesa Arts Center in Arizona.  The exhibition titled "Fold, Paper, Scissors" runs from May 2 to August 10, 2014 at Dobson Main Gallery.
 All images courtesy of Eric Standley, and are published with permission.
To see more of his work, please visit:  eric-standley.com
 Either/Or Arch 3.6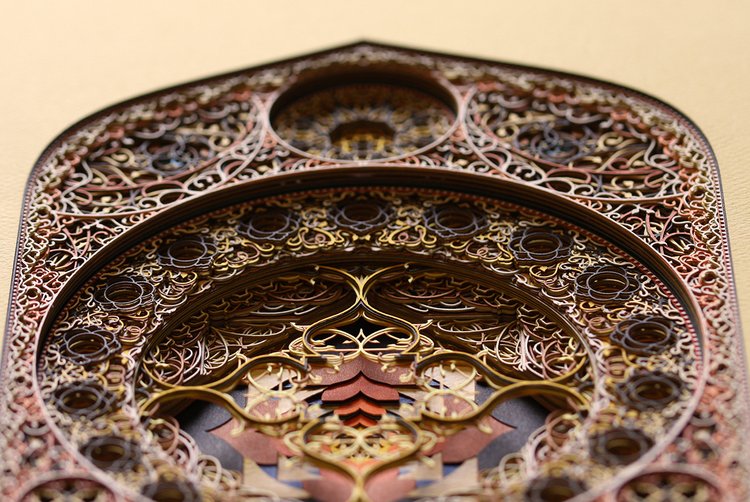 Zeno of Ela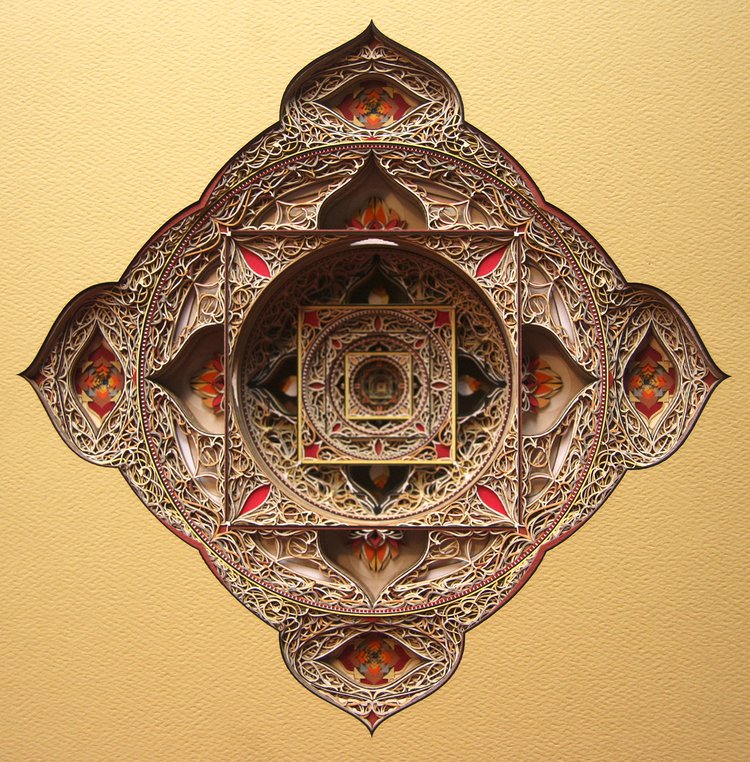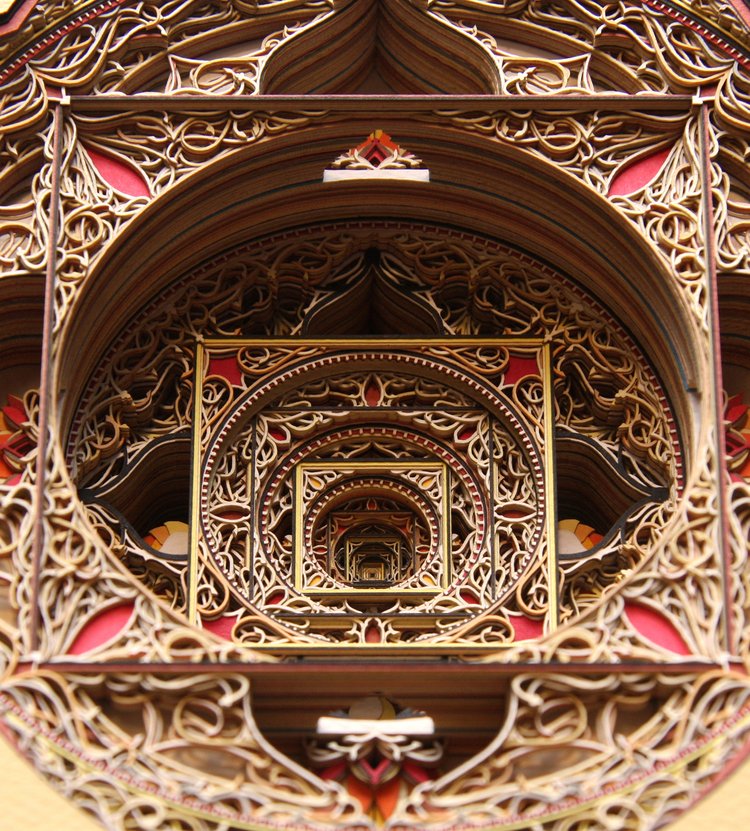 Either/Or Arch 3.3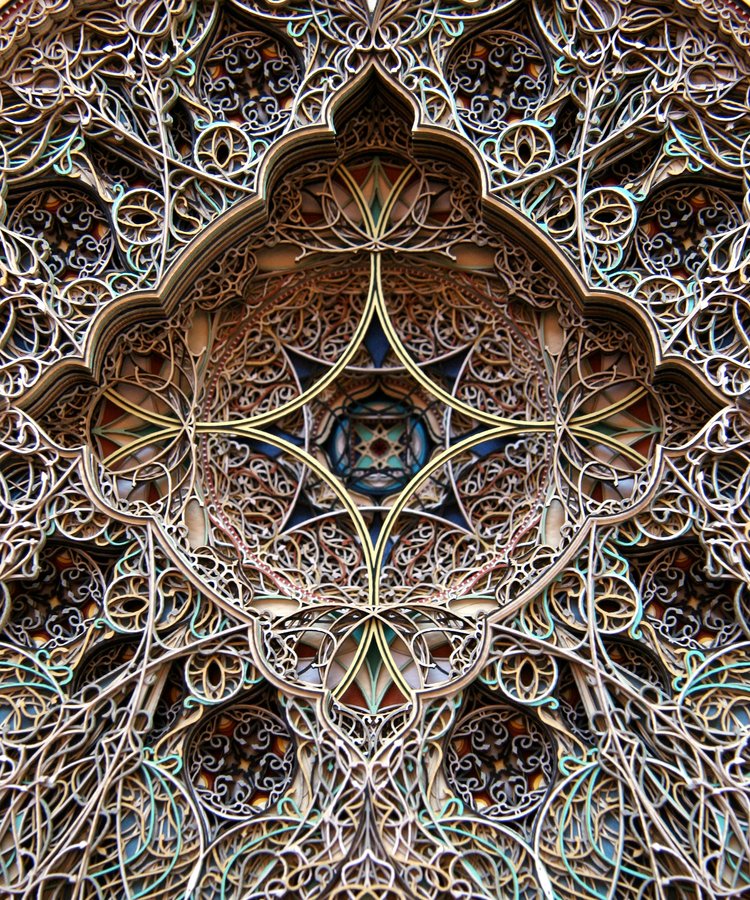 Either/Or Newmarch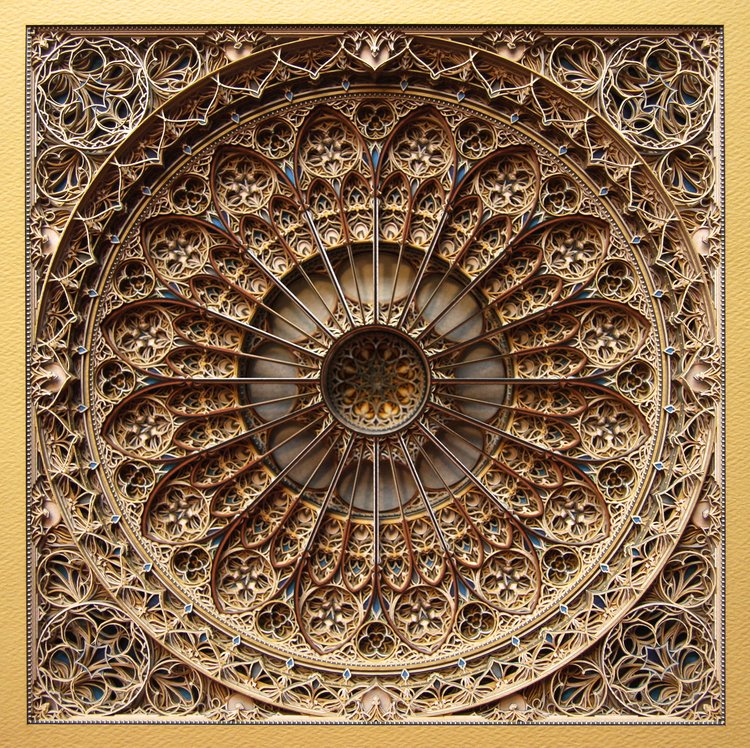 Either/Or Arch 5.1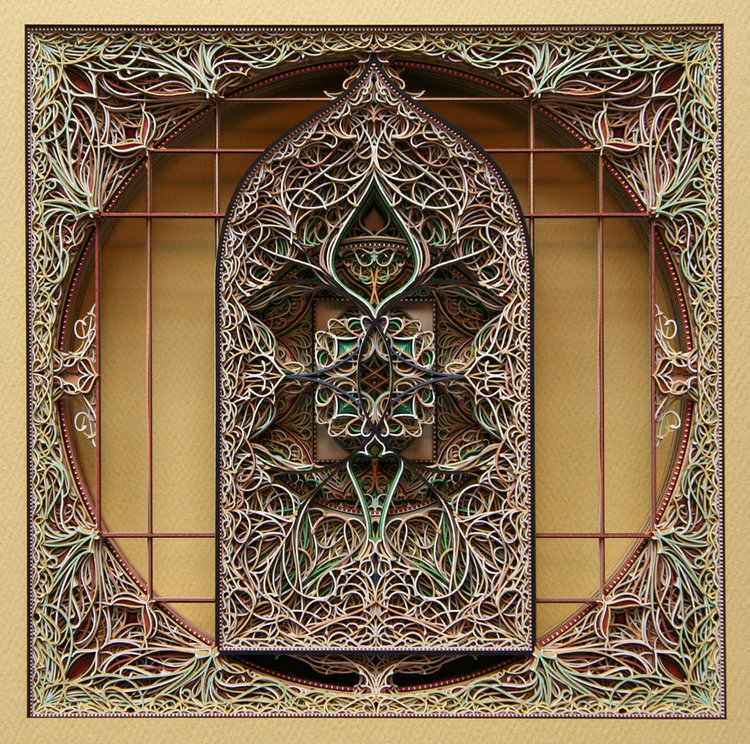 Demeter