Robot Sculptures from Recycled Scrap Metals by Will Wagenaar
Will Wagenaar, a Florida-based artist, creates robot sculptures out of recycled scrap metals.  He would scour the flee markets for discarded metallic objects such as trumpets, clocks, pots, camera, tin cups, etc., and transform them into dragon or dog robot sculptures. He also makes jewelry boxes and storage containers.  Yep, all in robotic lifeforms!   🙂
Wagenaar is a detailed-oriented artist, perfecting the aesthetic beauty of his sculptures. The robots are quite sophisticated and adorable.
 GALLANT – The Steampunk Dragon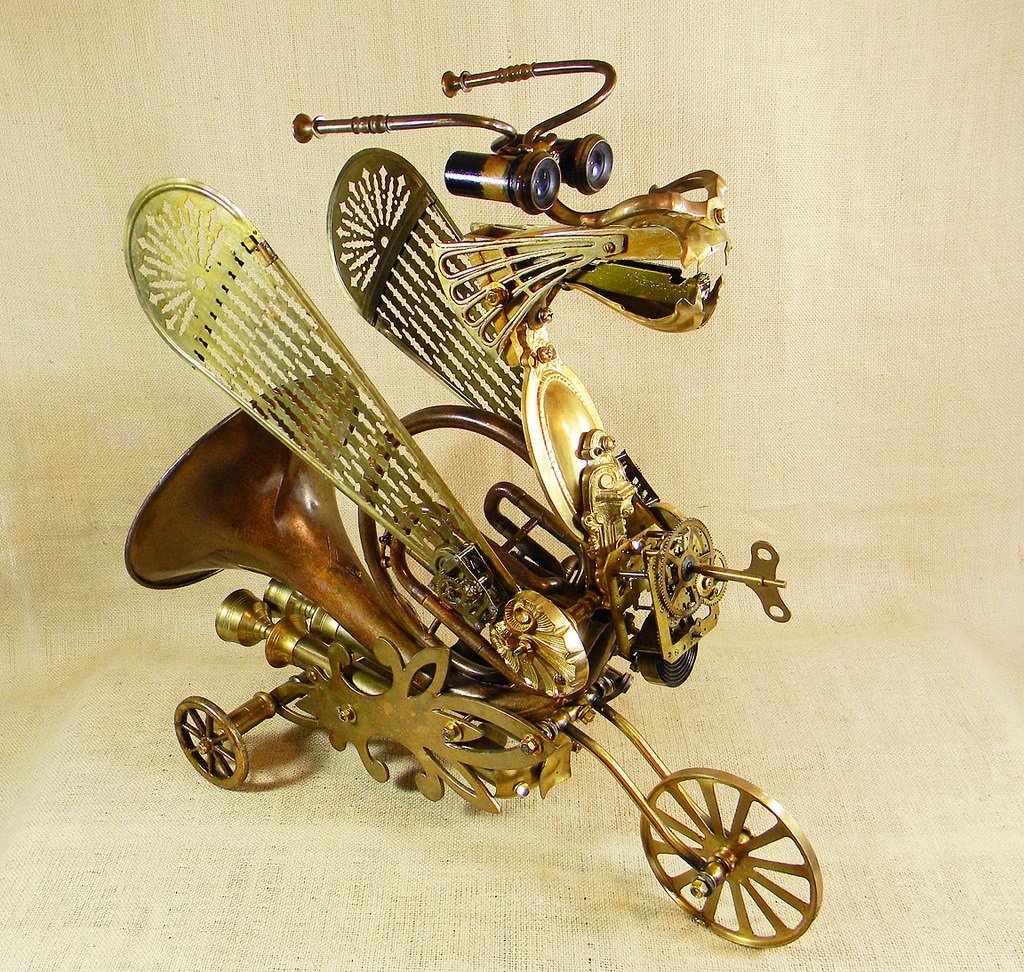 If you wish to purchase one of his robots to keep your jewelry safe, please visit his online store at: Reclaim2Fame
"Reclaim2Fame is a family owned artisan business. We recycle and re-purpose old stuff creatively into works of art and functional objects. Our one of a kind pieces are hand crafted from recycled product found in thrift stores, flee markets, and your "grandma's attic." Each of our creations comes from our passion as artists, concern for the environment, and a desire to delight our customers."

~ Will Wagenaar
Please scroll down for more adorable robots.
All images courtesy of Will Wagenaar, and published with permission.
To see more his work, please visit his:  Flickr  |  Facebook  |  Tumblr
FABLE – Seampunk Dragon Princess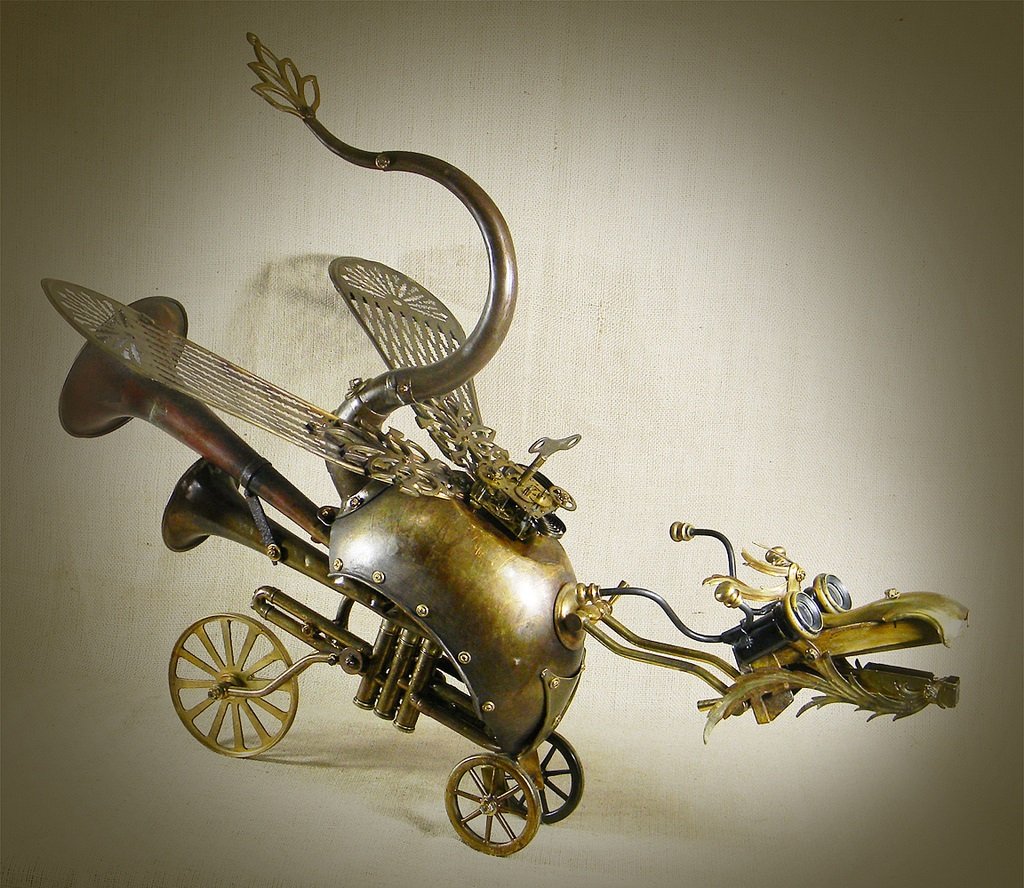 JIGGLES – Robot Dog
TICKER  – Watchdog Robot

LADY – Robot Dog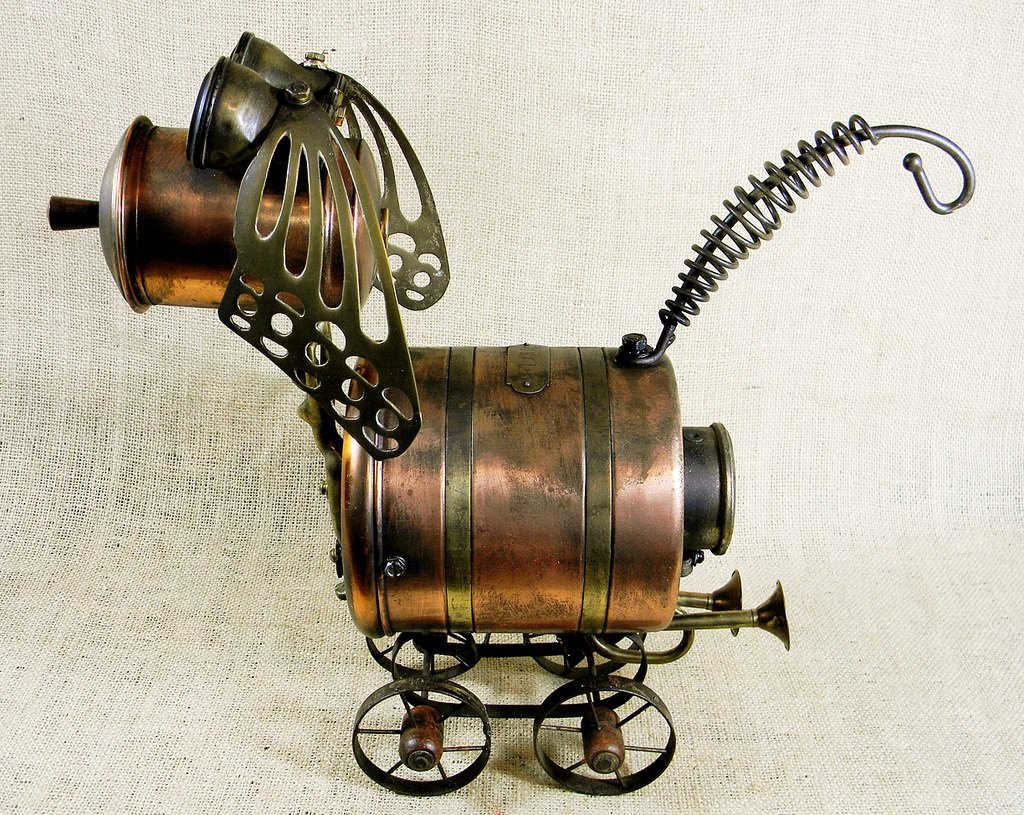 THE MARY TODD – Jewelry Box
  DUCHESS – Jewelry Box
 MYRTLE – The Hot-Rod Grandma Robot
CHROMEO – The Chromium Romeo Robot
 BRENDA – The Born To Be Bad Little Girl Robot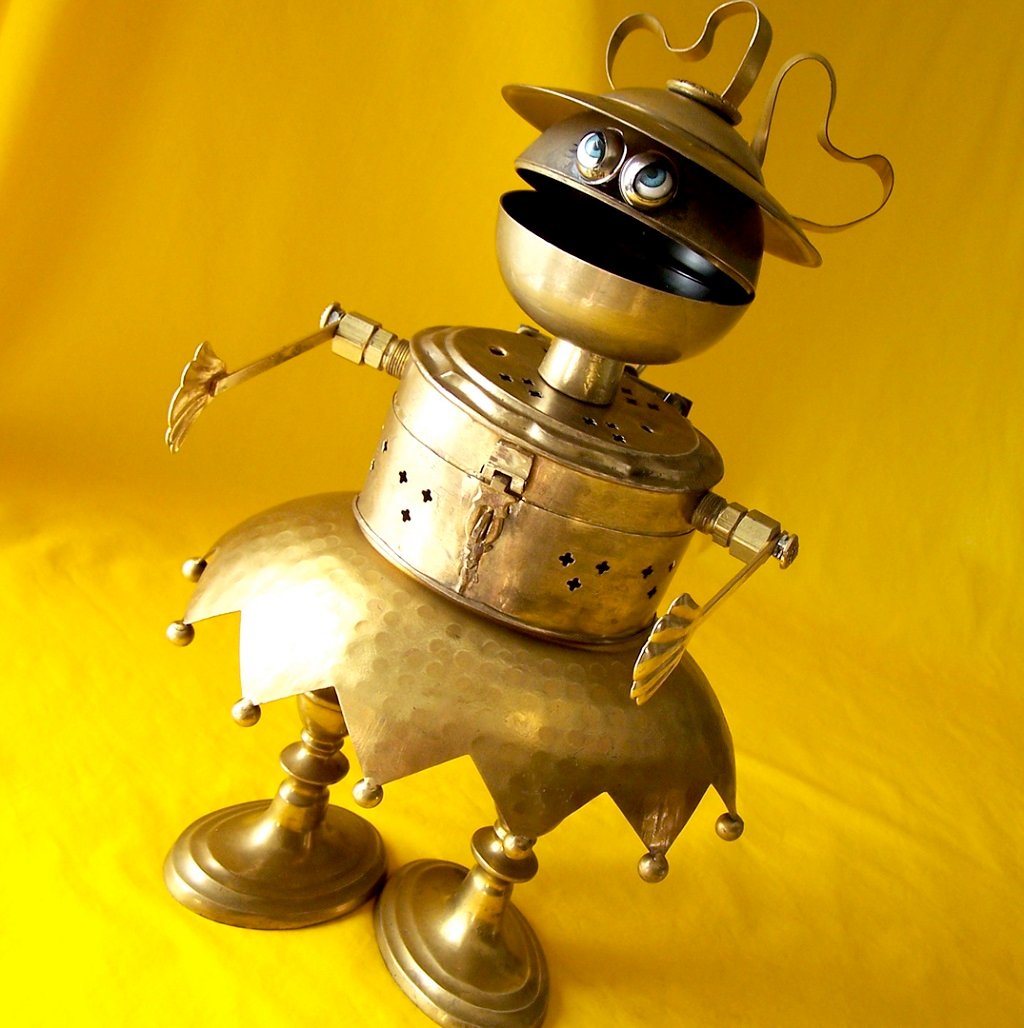 NEW CREATURES
IRMA, INCOGNITO & BENEVOLENCE