Hikaru Cho creates surreal artwork for Samsung Galaxy S6 and S6 edge
Samsung has collaborated with Chinese born artist Hikaru Cho, currently based-in Tokyo, Japan, to create a series of surreal body art inspired by the company's new phones, the Galaxy S6 and S6 edge. The stunning artwork with 3-D effect optical illusion, as shown below, has been composed based on the great features of the phones such as wireless charging capabilities, super fast charging, swiping motion, sleek design and more. The artist has proved once again her incredible creative talent that catapulted her to internet fame in 2014 with her hyper-real body paintings, previously featured here.
Please scroll down and enjoy this amazing artwork!
Design 1: Wireless Charging
Hikaru says, "I wanted to show the way that technology has become so integral to modern life. This design was inspired by the Galaxy S6's wireless charging capabilities."
All images courtesy of Hikaru Cho and Samsung, and are published with permission.
To see more of her work, please visit her:  Website  |  Facebook  |  Instagram
Additional Credits:  Jim Marks  (Photography)  |  Taylor Herring 
via: Submission
Design 2: Super fast charging
Hikaru says, "This design was inspired by the super fast charge that the phones offer. I liked the idea of it looking like the model herself was being recharged."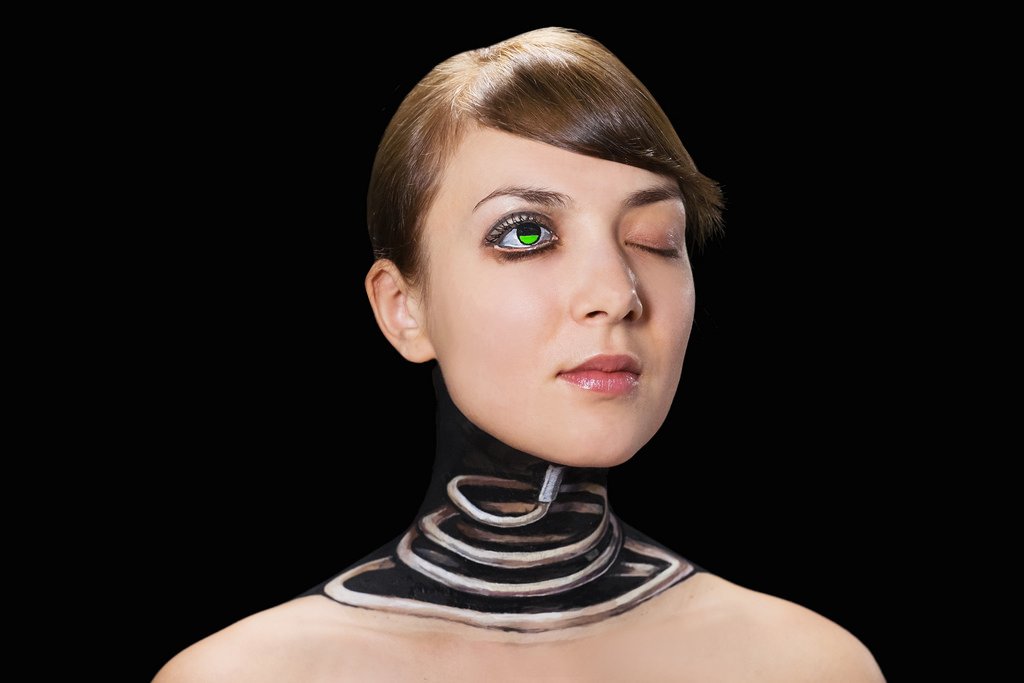 Design 3: Flat Face
Hikaru says, "I also created 2 designs that were inspired by the look of the phones themselves. The thin, sleek design of the Galaxy S6 inspired my 'Flat Face' artwork."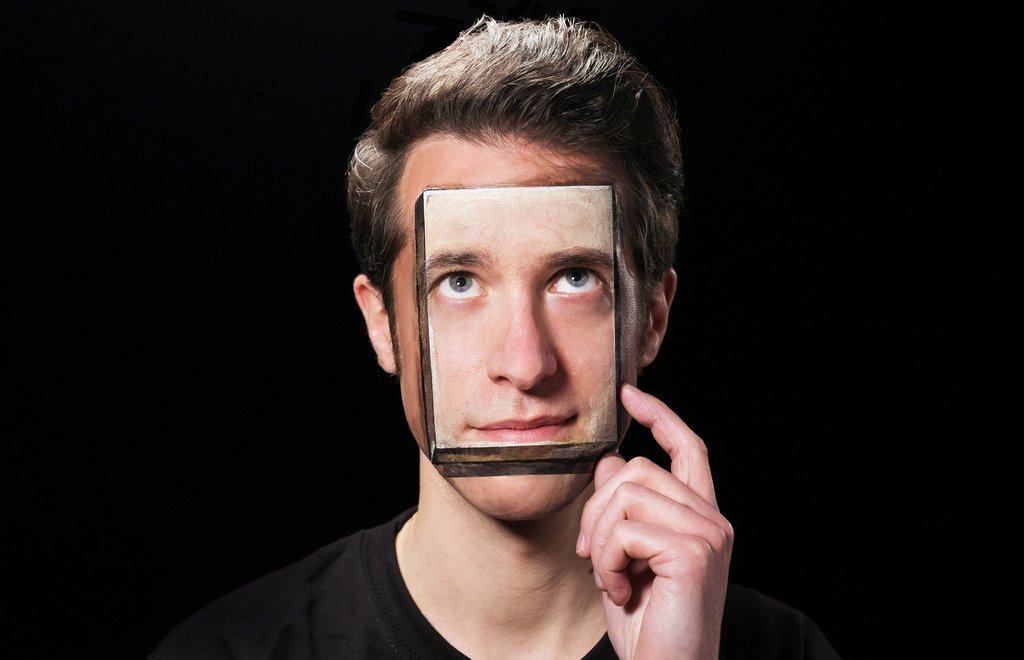 Design 4: Edge Face
Hikaru says, "I created this look because the Galaxy S6 edge has a curved screen which displays information along the sides of the phone. I wanted to translate that onto the model's face by moving her features round to the side."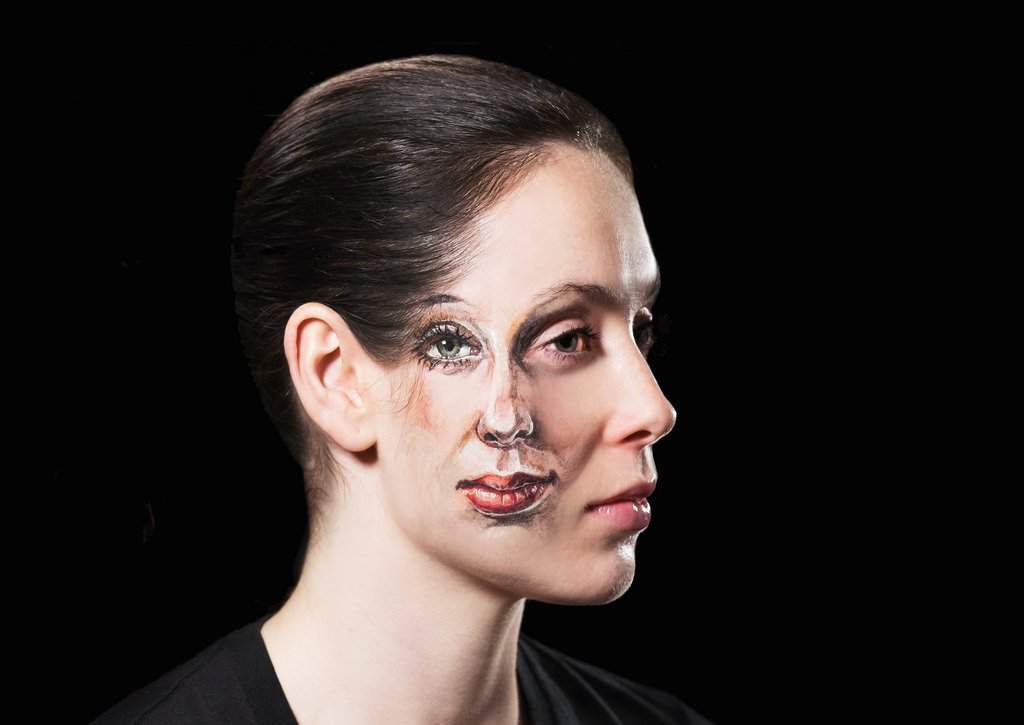 Design 5: Filter Face
Hikaru says, "To achieve the look, I painted half of the model's face grey, adding contouring to highlight her features so as to mimic the aesthetic of a real black and white photograph. The model was dressed with a half-head grey wig and a grey contact lens."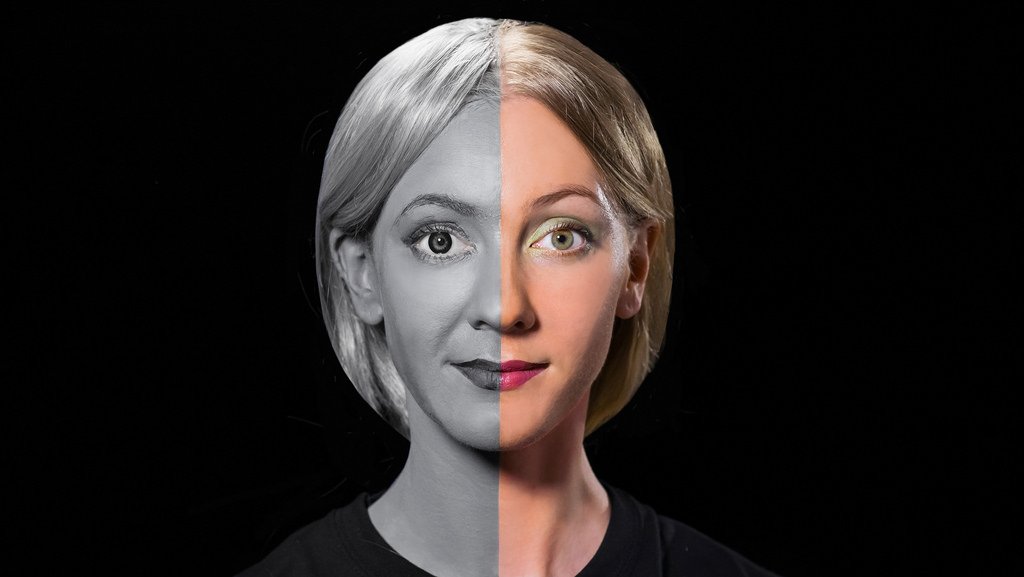 Design 6: Swipe
Hikaru used her own face as a canvas to depict the final design. Showing her incredible skill, she used a mirror to paint copies of her own eyes further down her cheeks, representing the swiping motion used on modern phones.
Watch the artist in action: 
Hikaru Cho – Samsung Galaxy S6 Body Art Project from Taylor Herring on Vimeo.