The Large-Scale Murals of Fintan Magee — capture the beauty and emotion of the moment
Renowned Australian street artist Fintan Magee paints large-scale murals through out Australia and the world. The selected murals featured below capture the beauty and emotion of the moment, and as well as the fantastical narratives as shown on the last image: a confident child with a backpack of iceberg. :) Magee's work, if you will, touches the essence of humanity, as portrayed by his subjects from all walks of life. As he travels across the world and being a famous international artist, he uses his influence to raise awareness and effect positive change on environment and migration issues. Salute to you sir!
Please scroll down and enjoy.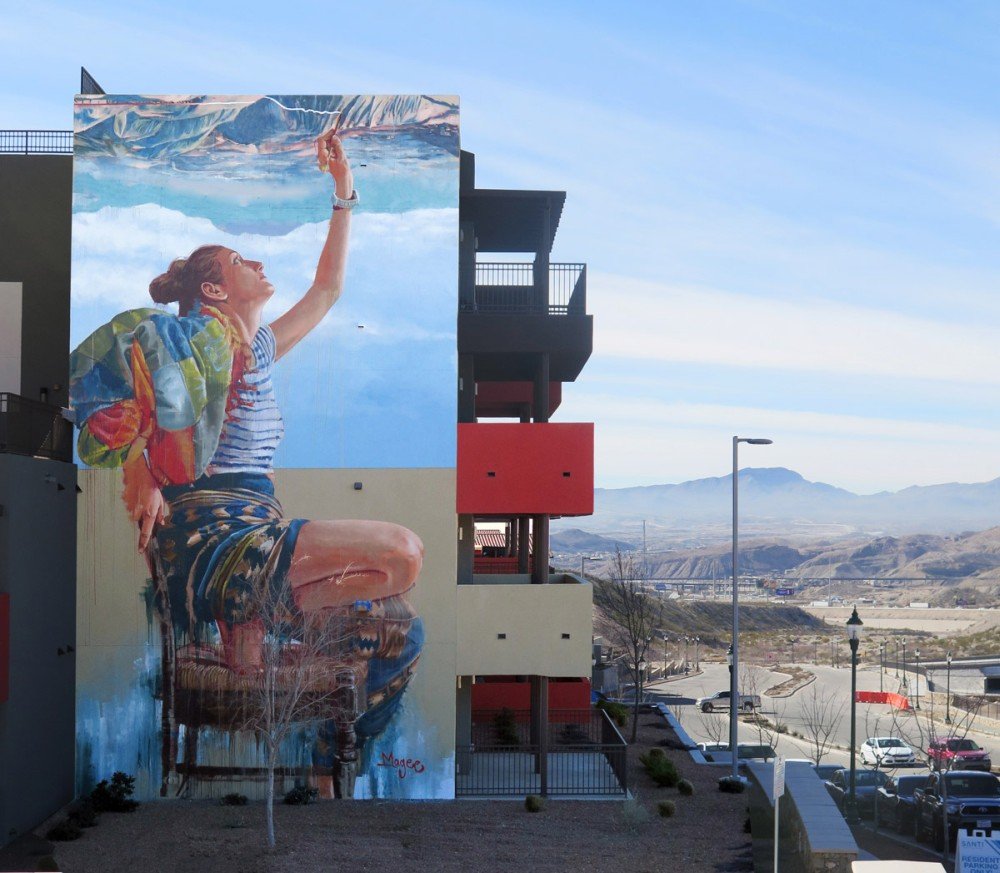 Fintan Magee is an Australian street artist known for his murals throughout Australia and the world. Born in Lismore New South Wales he grew up in Brisbane, gaining a reputation as a graffiti writer before obtaining a fine arts degree and relocating to Sydney.

He has been described as 'Australia's Banksy' by a number of media outlets although Magee has stated in various interviews that he hates this and has stated it's a result of 'lazy journalism'.

Read More on Wikipedia….
All images courtesy of © Fintan Magee, and are published with permission.
To see more of his work, please visit his: Website | Facebook | Instagram