The Hyper-realistic Paintings of Marc Figueras – featuring beautiful women & elegant buildings
Barcelona based artist Marc Figueras paints gorgeous young women looking, and perhaps mesmerized, at exquisitely designed architectural buildings. His artworks depict urban life settings from the street narratives — all beautifully crafted in hyper-realistic renderings.  Simply… Stunning!
Please scroll down and explore this work of art… its beauty and meticulously fine details.
Enjoy!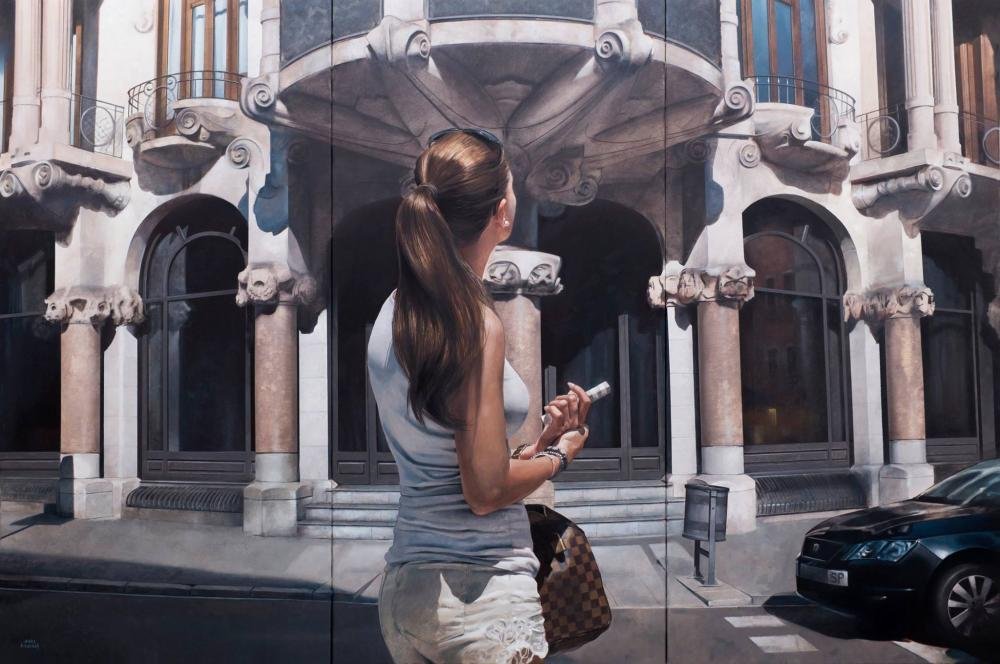 All images courtesy of Marc Figueras, and are published with permission.
To see more of his work, please visit his  Facebook  page.