Artist Ryosuke Ohtake and his Hyper-Realistic Wooden Lobster.
Ryosuke Ohtake, a 25-year old Japanese Sculptor, carved the most challenging animal object — Lobster. It's not made of metal or copper but wood, and complete with intricate body structure that mimic the real movements of the lobster.
Why don't you scroll down and enjoy the photos and video.
All images/video courtesy of Ryousuke Ohtake. Please visit his Facebook Page to see more of his work.
This lobster was part of April 2014 Exhibition at Tokyu Department Store in Tokyo, Japan.
This art of carving stunningly realistic animal figures has been practiced in Japan since 1700. It is known as Jizai Okimono.
Jizai Okimono is an art of sculpting realistically shaped figures of animals from insect to fish, bird, snake, lobster and even dragon. This could be made out of metallic or wooden materials. The most fascinating in this craft is the artist's full attention to details. Everything needs to be as real as possible, including the movements.
 Incredibly detailed… to perfection!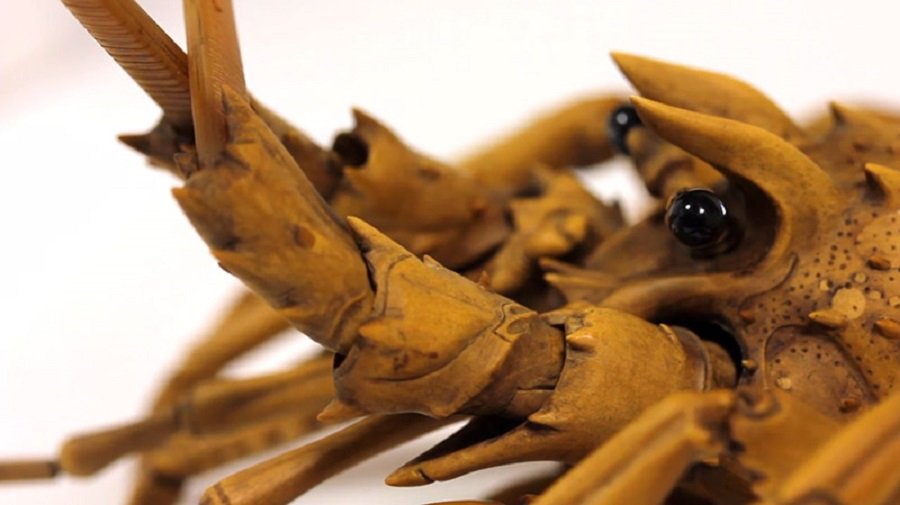 Comparing with the real one…  I'll pick the left… 🙂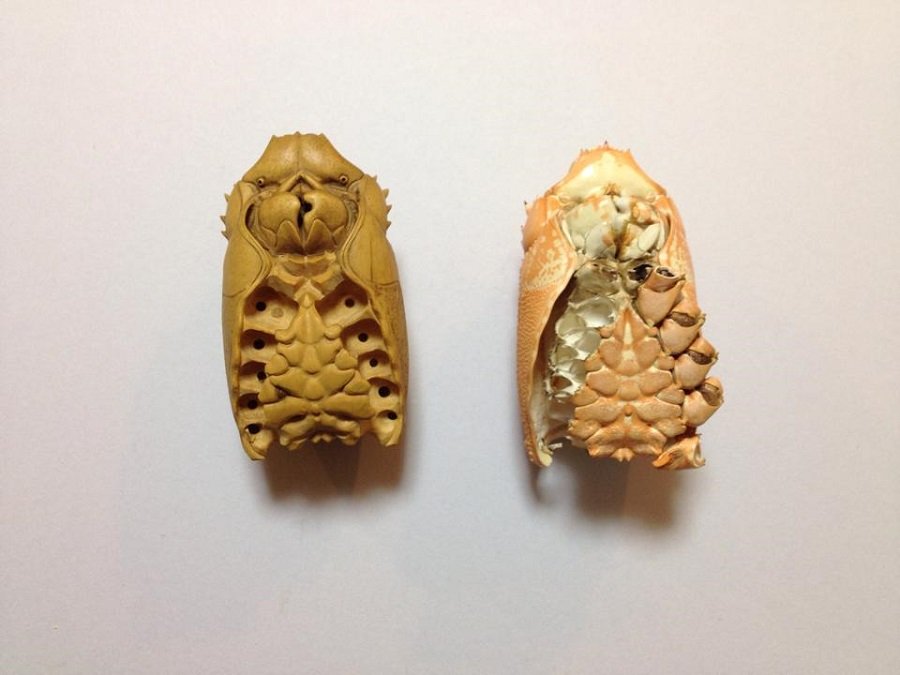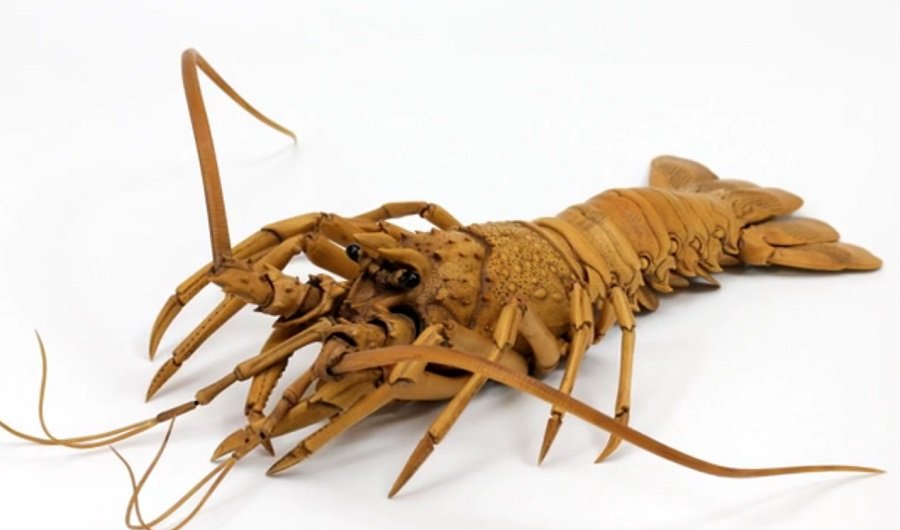 It is noteworthy to know that this incredible life-like Lobster is the first "Jizai Okimono" attempt of Ryosuke Ohtake.  Yet he rendered the sculpture in the highest degree of perfection.
Congratulation!
 Watch this video and you will see what I'm talking about.
Wood spiny lobster from 3ga9 on Vimeo.