Artist Henrique Oliveira Creates Giant Roots Sculpture made out of Re-purposed Wood.
Henrique Oliveira, an artist from São Paulo, Brazil, completed his largest artwork installation yet — the amazing labyrinth Root Sculpture.  It is made of re-purposed wooden materials such as used billboards, house wood sidings, and scrap plywoods taken from construction sites.
The root sculpture is huge and sprawling out across the building. You can actually go inside and explore the labyrinth tunnel… and get lost !   🙂
Here it is!
 All images courtesy of Henrique Oliveira and Museu de Arte Contemporânea da Universidade de São Paulo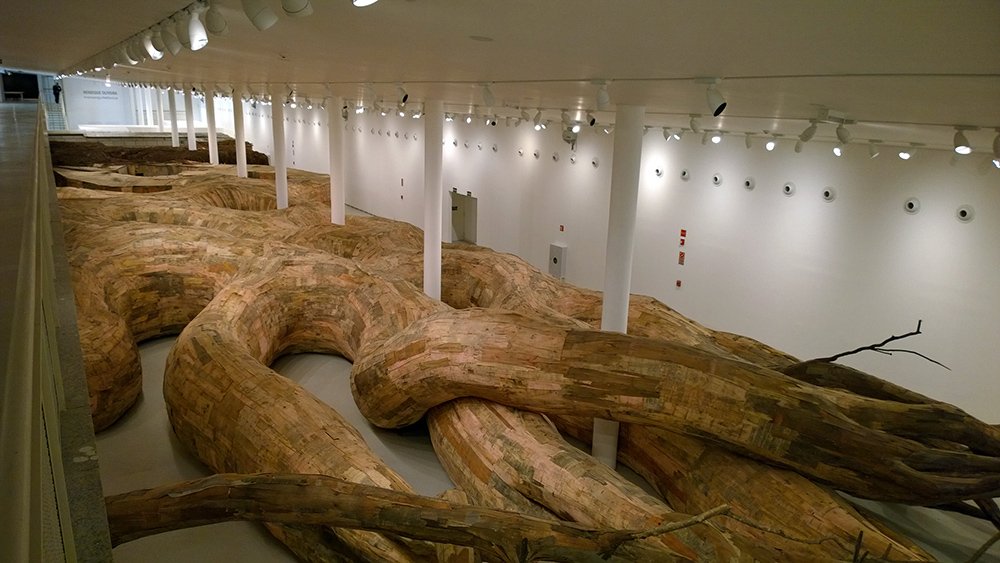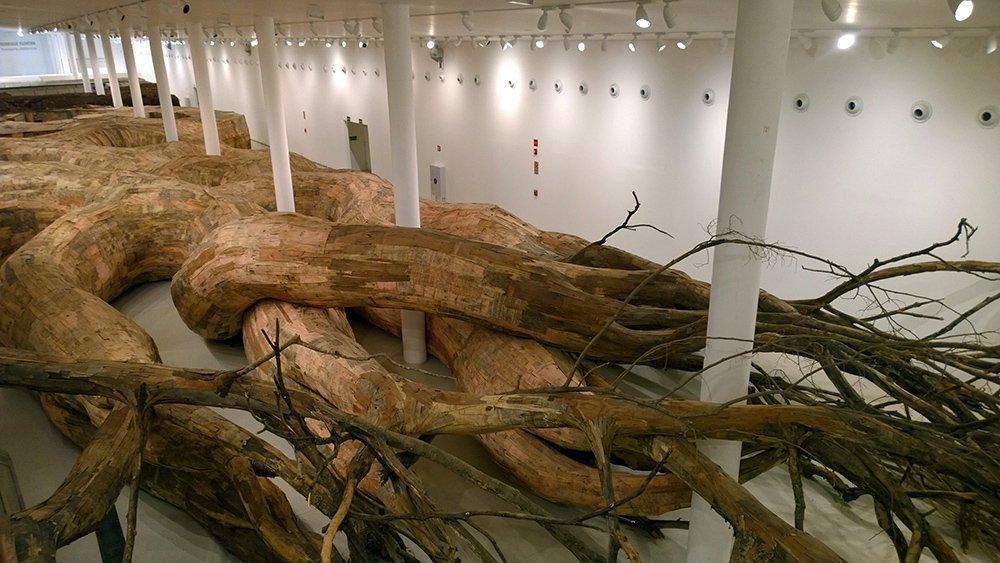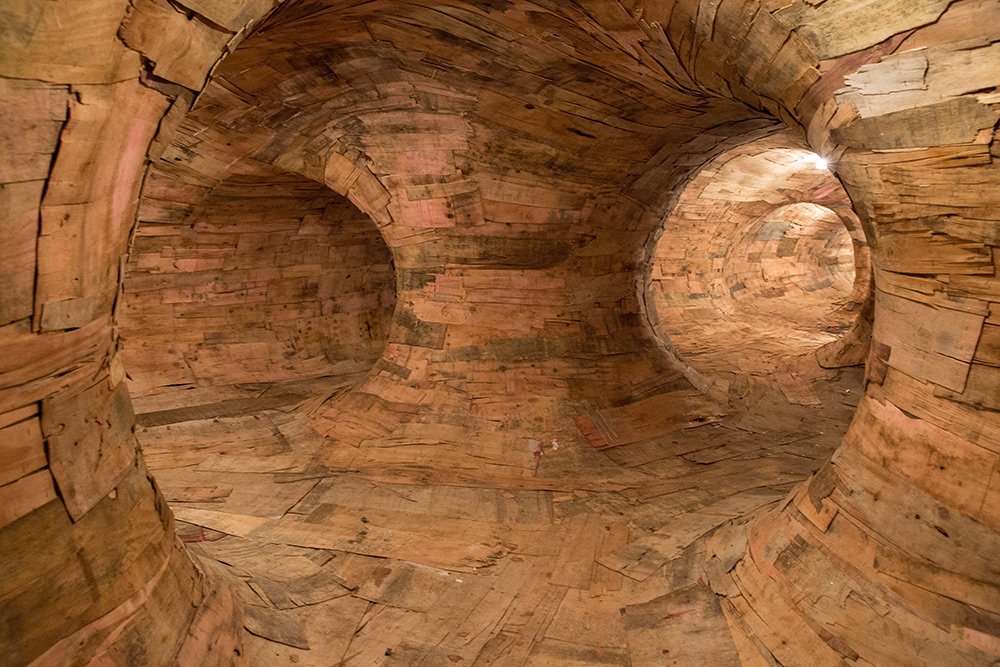 The framing of the root system/tunnel

Putting on the wood sidings – Scrap Plywoods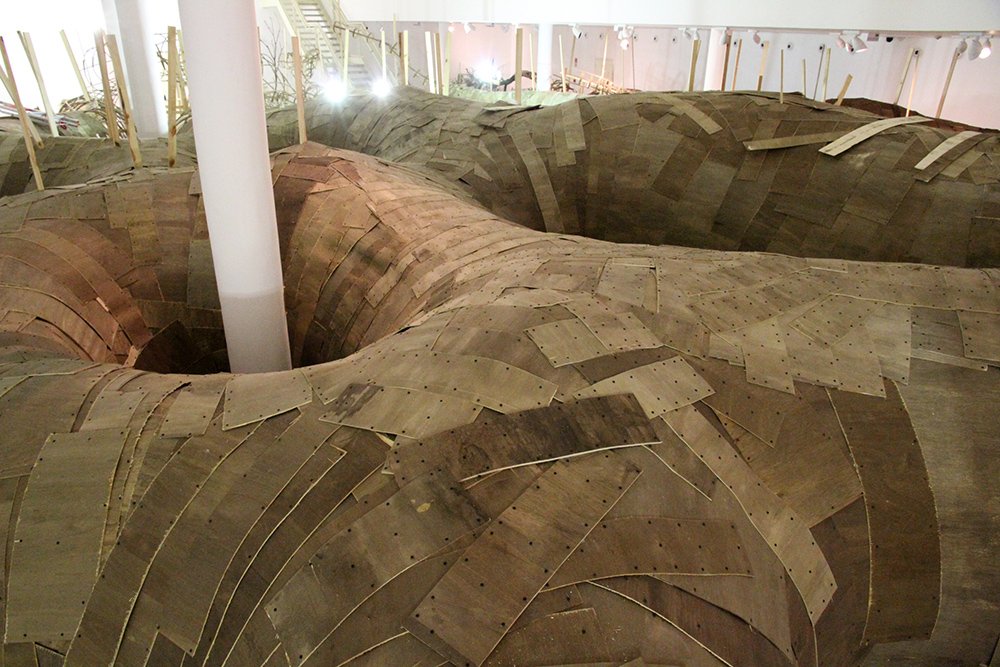 Here's the video.  Watch and Enjoy!
It all started when Oliveira's creative genius has laid upon the City, where he lives, and its environment.  His attention captured some interesting moments bursting out of the used material from construction, billboards and residential housing.  And the next thing happened… he has been gathering those dilapidated plywoods and bringing them back into natural life forms like the above roots.  Since then, he has been doing artwork installation using plywood and other construction material like drywall, pvc, etc.
Henrique Oliveira, who lives and works in São Paulo, Brazil, is a graduate of Fine Arts and has a master's degree in Visual Poetics. The above giant Root Installation is titled Transarquitetônica and currently on exhibition at Museu de Arte Contemporânea da Universidade in São Paulo
To see more of his mind blowing Sculpture and Installation, please visit:  henriqueoliveira.com