Justin Plunkett's amazing surreal landscapes and structures.
Justin Plunkett, an Artist and Designer based in Cape Town, South Africa, has a way of transforming real ordinary photographs into Surreal Images.  As a creative director of various organizations, past and present, he has been delivering the most fundamental concept of Art, and as he puts it :  Simple, Clear and Beautiful.
One of his amazing projects is titled Con/Struct —  an Art/Design Exhibition of surreal landscapes and structures.  These are real photographs that were digitally improved to create extraordinary and dynamic images of somewhat dark futuristic world.
In this project, Plunkett wonders on the fusion of commercial marketing and creative imagination. He thought it could "both perverse and create beauty" in our environmental landscape. However, despite of this apprehension, he still "honours and applauds ingenuity and the creative spirit" as the core of his work. 
The exhibition has concluded on May 31, 2014 at The Cabinet | 64A Wale Street, Cape Town.  For more info, please check out their Facebook Page.
Enjoy the photos below.
All images courtesy of Justin Plunkett, and are published with permission. To see more of his work, please visit his Website.
Skhayascraper
"Simple, clear and beautiful – first and always. I am committed to delivering world-class design – deeply imbued with strategic intent – that works hard to fulfill its intended function." ~ Justin Plunkett
Glory to Gold
Langa Longer Shopping Mall
I live and love design.
It's a joyful process.
It's striving to find clarity – scraping off the superfluous. Finding the gem.

~ Justin Plunkett
Sunny Meadow Fun Park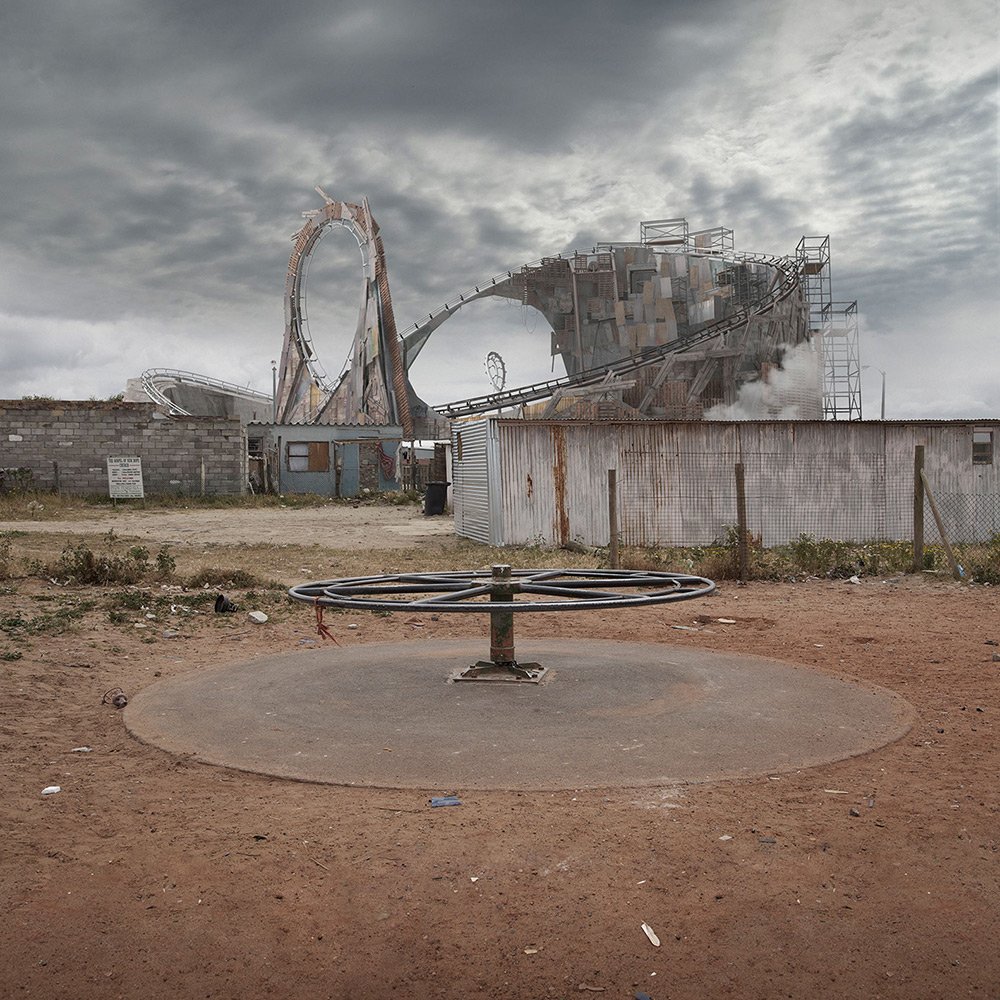 Bridge below starry skies
Gugulethu Gables
Diepsloot Dignity Tower