Ryan Danko and Gabrielle Farina created duct tape prom outfits… Awesome!!!
What… Duct tape outfit at the Prom night?  Crazy, huh?
Well, it's not really that bad if you are as creative as Ryan Danko and Gabrielle Farina from Pinckney Community High School in Michigan, and with a chance to win $10,000 each.  The couple is competing in the Duck Brand duct tape's 2014 "Stuck at Prom" scholarship contest.
Danko, a high school Valedictorian, and his girlfriend Farina spent 59 hours and 12 duct tape rolls to create their awesome prom outfits.  Their design was inspired from the old fashion and lifestyle of 1920s.
As announced this week, they joined the top 10 finalists out of 66 couples in the contest.
Here are the photos they submitted:
 All images courtesy of Ryan Danko and Gabrielle Farina
 Source: duckbrand.com | livingstondaily.com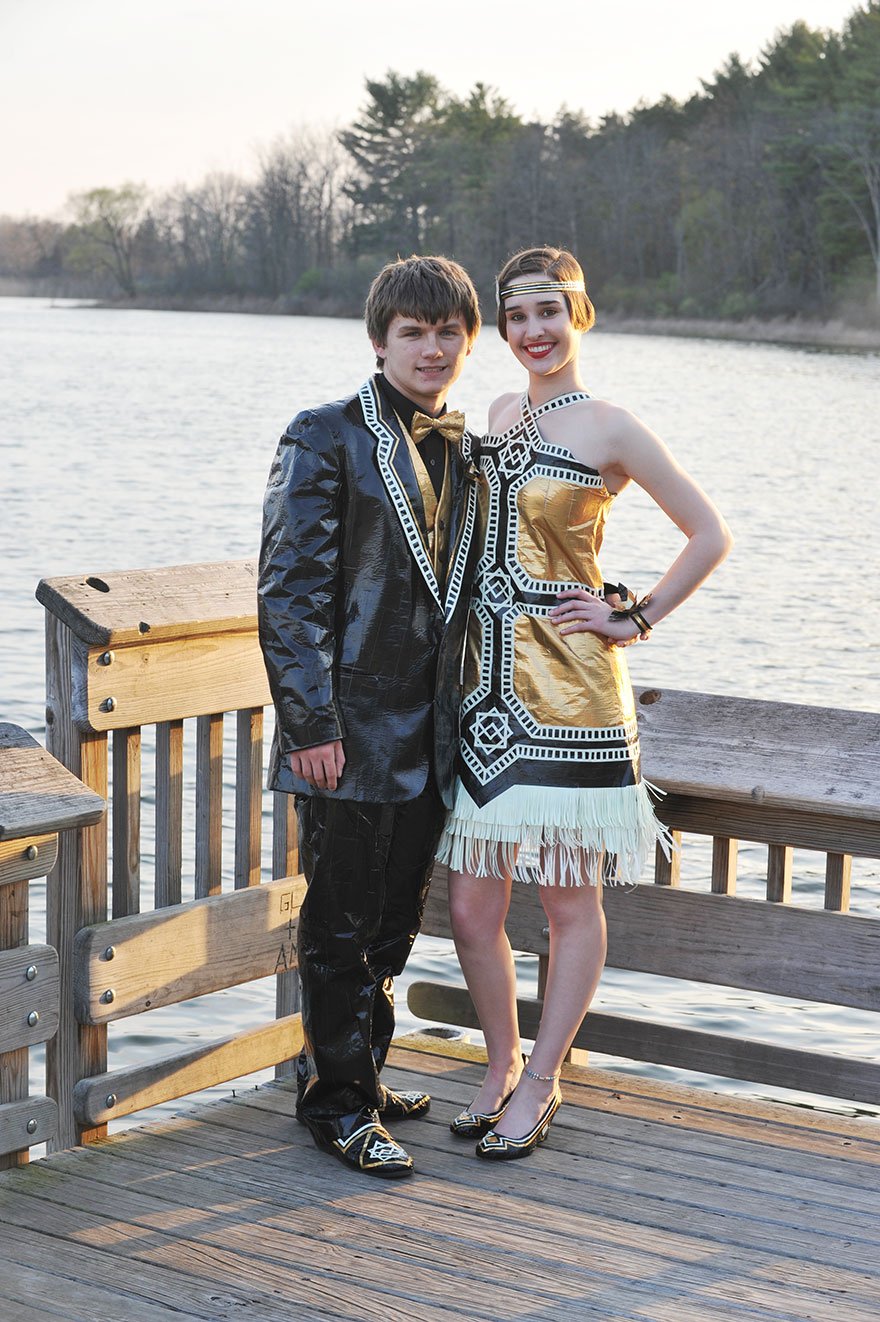 "The dynamic, carefree lifestyle and fashion of the 1920s inspired these Duck Tape outfits (which we later discovered matched perfectly with our prom's theme, The Great Gatsby)"  ~ Ryan Danko and Gabrielle Farina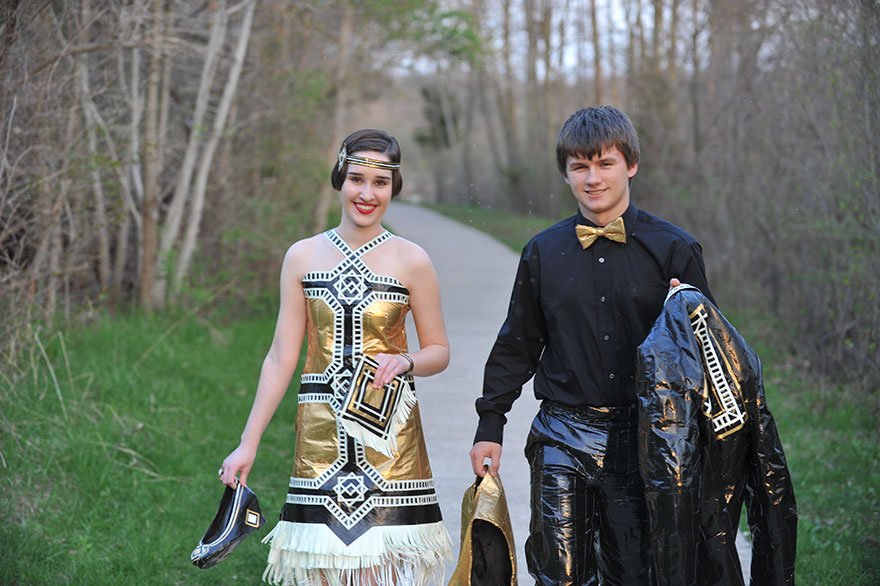 (h/t: boredpanda)