Jason Borders carves amazing patterns into animal skulls — with remarkable complex details
Artist Jason Borders of Portland, Oregon engraves elegant patterns and designs into the skulls of animals such as cat, horse, buffalo, bear, bull and more. The artistic carvings are remarkably complex and detailed, as shown on the featured pieces below. Although the artwork is amazing and beautiful, we cannot deny its subtle narrative of morbidity and repulsiveness. But the artist is aware of it and he has an equally beautiful explanation. This is what he had to say: "A large part of what I do involves a familiarization with death. My belief is that, as painful as it can be, looking directly at death helps you to live your life with intent and purpose."
Enjoy these incredible works of art.
Bull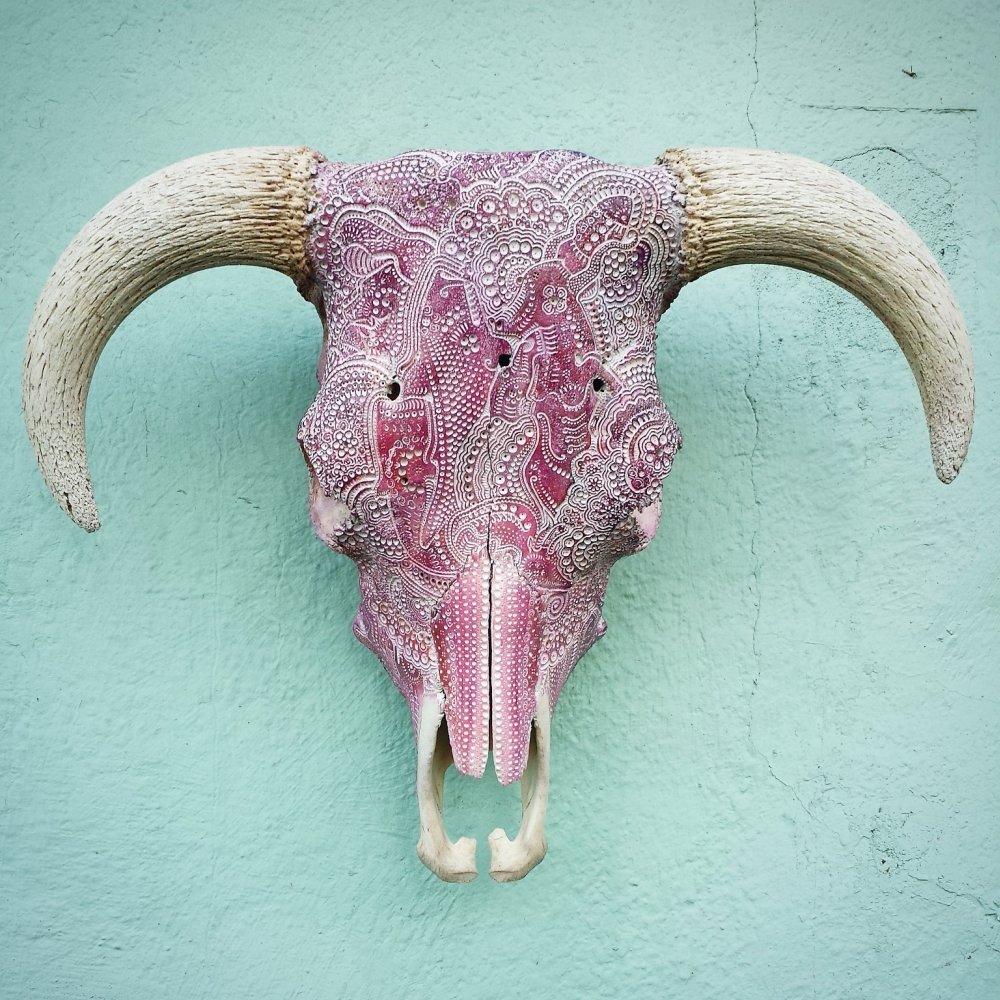 Artist Statement:
My work is a form of self-hypnosis. Its a way of turning off cognitive thought and simply reacting. Its very meditative. It is escapism, though in a certain sense, its a form of hyper-existence- of living purely in the moment. In this way the work becomes a method of overcoming fears. That said, a large part of what I do involves a familiarization with death. My belief is that, as painful as it can be, looking directly at death helps you to live your life with intent and purpose. In this light, the work I do delves into a place where the lines between life, death, fantasy and reality are blurred.
All images courtesy of Jason Borders, and are published with permission.
To see more of his work, please visit his:  Website  |  Facebook  |  Instagram
via: Hi-Fructose
 Ram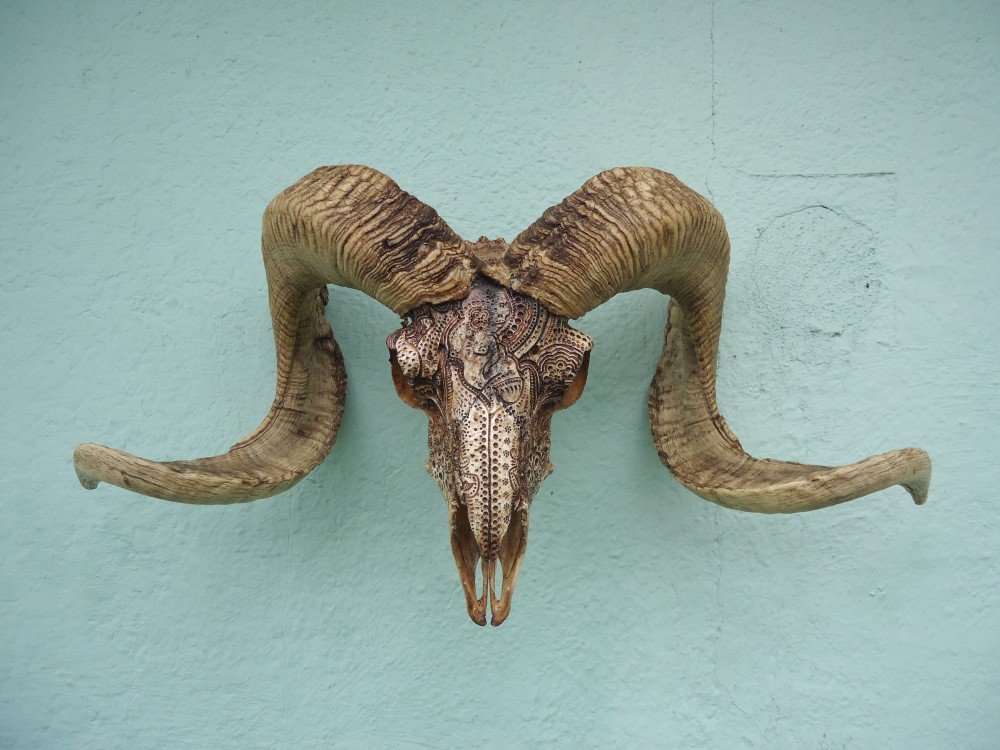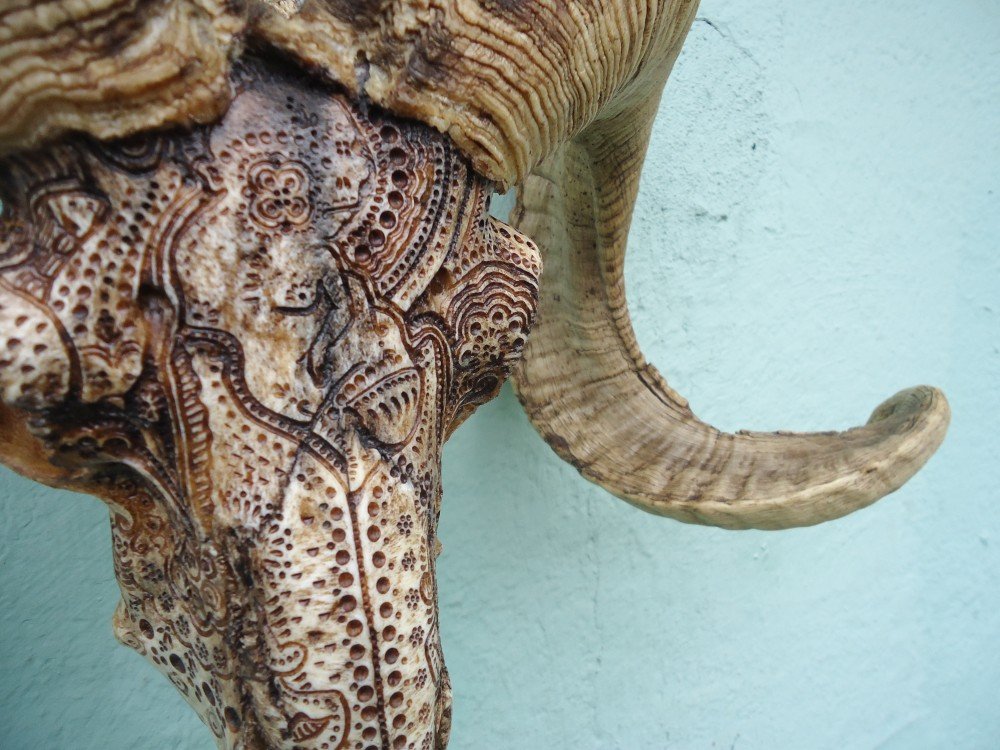 Buffalo
 Horse
 Raccoon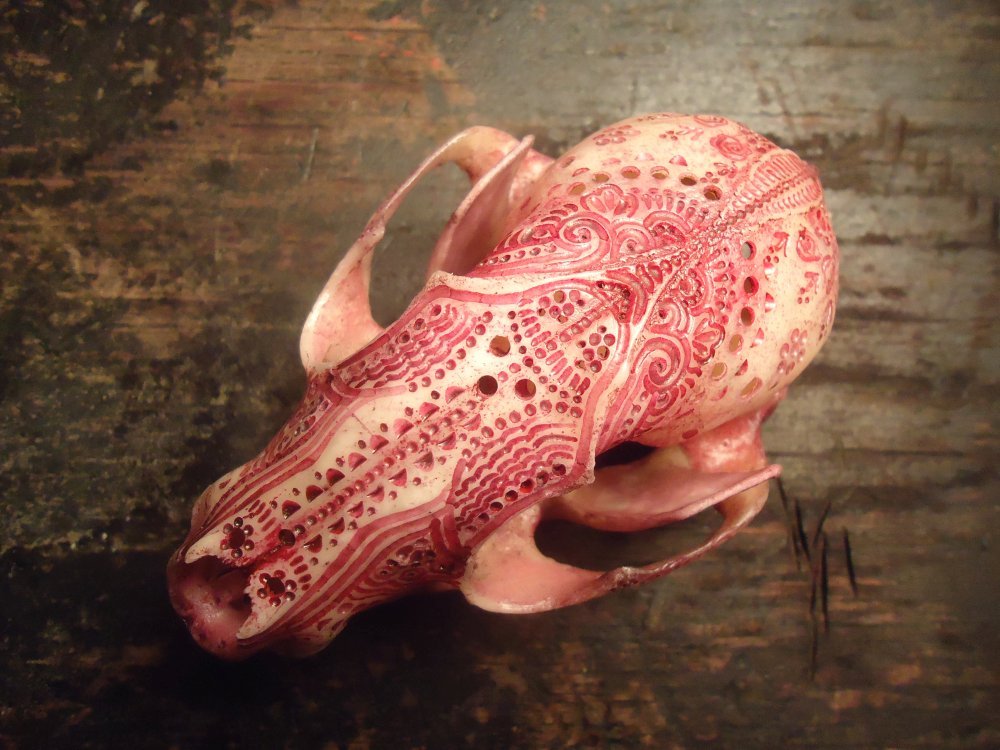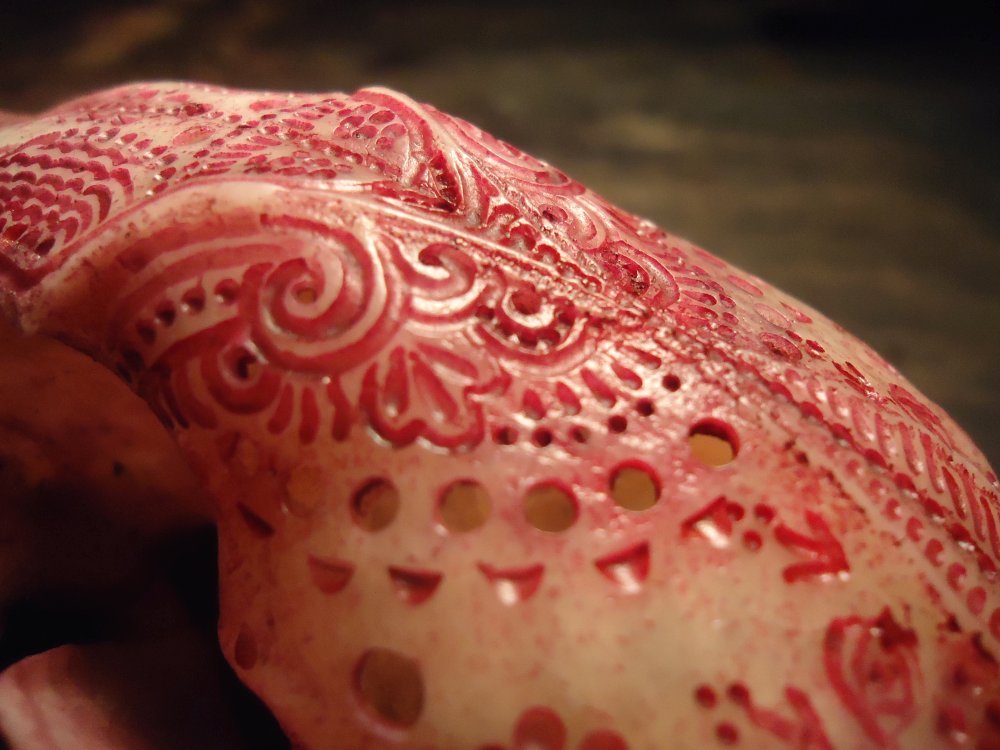 Black Bear
Cat