Human Sculptures by Jordi Diez Fernandez — elegantly created out of steel and metal scraps
Jordi Diez Fernandez, a sculptor based-in Barcelona, uses steel and metal scraps to create stunning human sculptures.  His work on the sculptural forms of Lee Kuan Yew, the first Prime Minister of Singapore, and Ildefons Cerdà, a Civil Engineer and Urban Planner who designed the 19th-century extension of Barcelona called the Eixample, are towering in elegance and grandeur. The fluidity of steel and the charming natural poise of these two sculptures portray a narrative of great personality and leadership. Fernandez is truly an amazing artist!
Enjoy this remarkable artwork!
 Lee Kuan Yew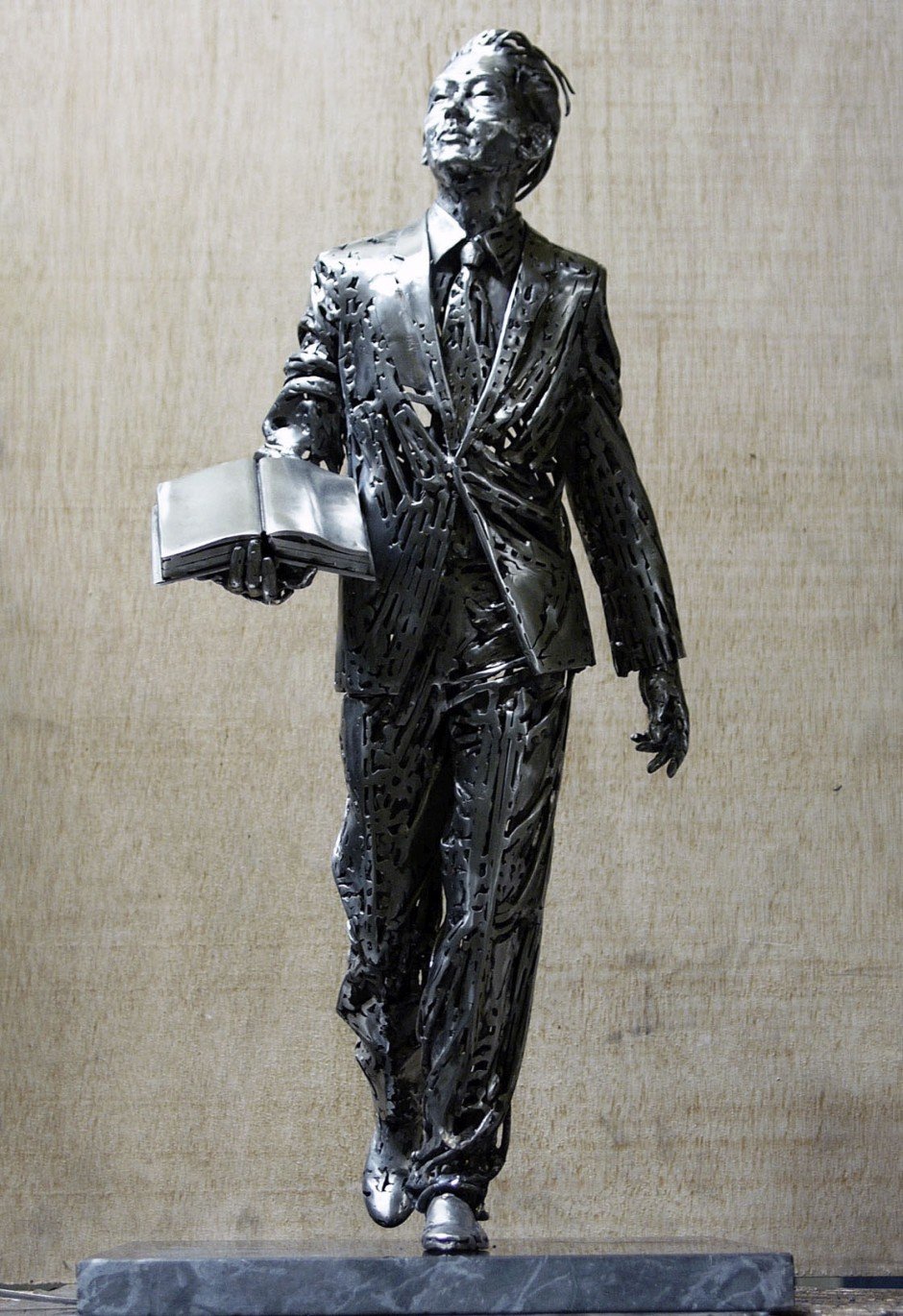 Artist Statement:
Jordi Díez Fernández was born in Valladolid on March 5th 1966. He studied Fine Arts in Universidad Complutense de Madrid graduating Summa Cum Laude in Sculpture. In 1989, he opens his first atelier in Fresnedillas de la Oliva, a Madrid area village. There, isolated for three years, he sets up the sculptural concept of his work. At present, he lives and works in Centelles, belonging to Barcelona area.

His work can be found all over the world in museums, temples, public areas and private collections. He is considered by many experts to be one of the Spanish sculptors with highest worldwide projection.

At present he is involved in sculptural projects in San Francisco, Barcelona, Saudi Arabia, Abu Dhabi, Singapore, Thailand, and soon also in Taiwan, being an invited artist of present edition of A.R.T., Art Revolution Taipei 2015.
All images courtesy of Jordi Diez Fernandez, and are published with permission.
To see more of his work, please visit his:  Website  |  Facebook  |  Behance
 Ildefons Cerdà