Twelve Chambers: The Marble and Bronze Sculptures of Kevin Francis Gray
Irish sculptor Kevin Francis Gray, currently based-in London, has created astounding life-size sculptures titled "Twelve Chambers" using marble and bronze. In the past, most of his artwork were veiled sculptures, seemingly hiding in fear. But in this latest work, he finally began to reveal the faces of his subjects. In an interview with Beautiful Savage Magazine he said, "I wanted to go a little deeper with my subjects and stop hiding their faces. Before, I lacked the confidence to really focus on the face."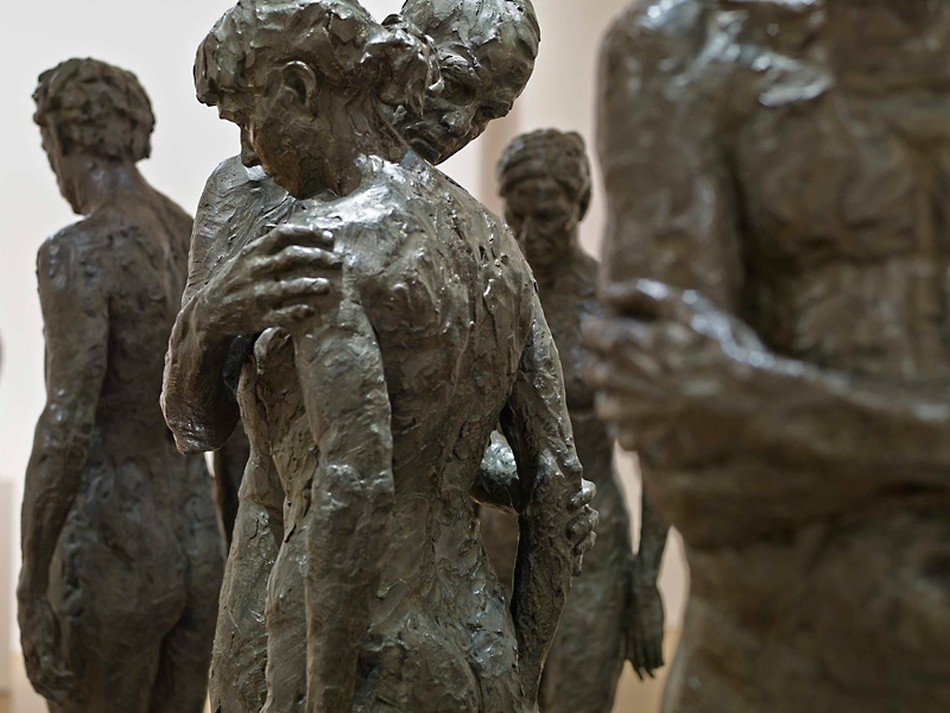 Yes, in this Twelve Chambers, the faces are not veiled with fabric. But they're draped with melancholy and sadness. The subdued, sad faces and a bit disturbing rough finish sculptures say it all. Probably, this creative imagination has stemmed out of his deep subconscious mind, where there could be some lingering childhood memories of Northern Ireland's civil war.
When asked by Beautiful Savage regarding the effect of war on his aesthetic. This is what he had to say:
It really has, but it's impacted it subconsciously. There is a certain darkness underneath, particularly with the Twelve Chambers piece. I think it's taken me years to understand that I have a visual core aesthetic. And what I've come to is that what's on the surface isn't the point. It's what lies beneath. That's what really fascinates me about my interactions with pieces. For the maquette I'm working on right now, I'm really lifting the veil. There's something almost alone about it.
Nevertheless, I find Gray's artwork stunningly creative, bursting with emotions we experience in life.
Enjoy!
 All images courtesy of Kevin Francis Gray, and are published with permission.
To see more of his work, please visit his:  Website   
Twelve Chambers – Maquette 2013
Patina Bronze, High Polished Bronze
Base, Marble Plinth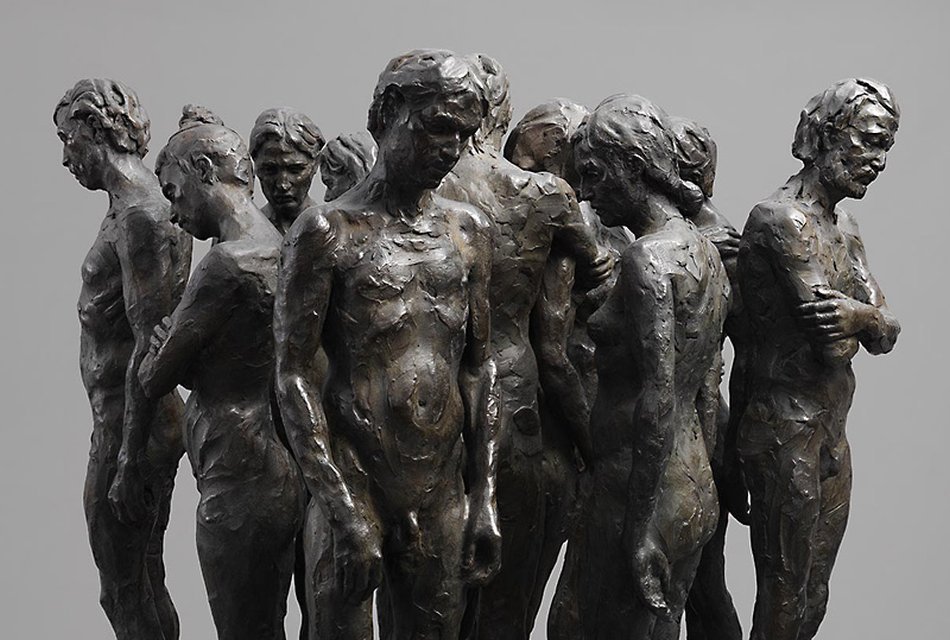 These are some his previous sculptures with veiled faces.