The Paintings of Children's Nightmares by Guillermo Lorca
Chilean artist Guillermo Garcia-Huidobro Lorca possesses an incredible vision, capturing the awful nature of nightmares. In his painting series, featured here, he seems to narrate the scary and inexplicable dreams the children might experience. Although the artwork represents the horrible scenes, it is amazingly rendered with great details — complete with vulnerable children, animals, blood, fire, smoke and chaos.
Please scroll down and enjoy the paintings — and nightmares, too!   🙂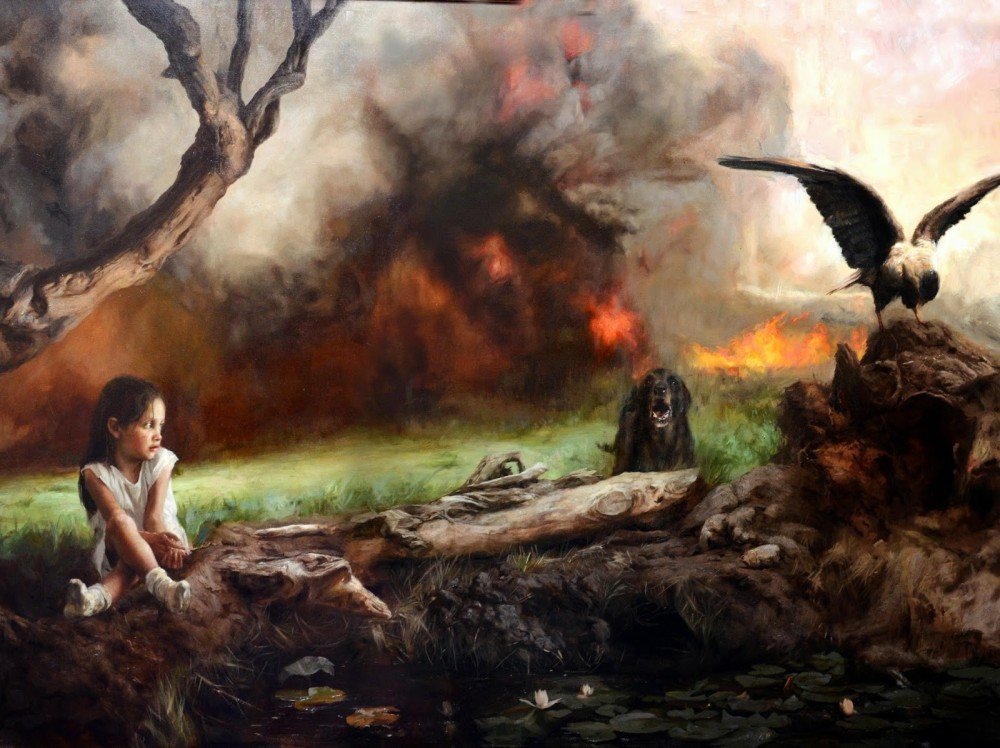 Artist Statement:
Guillermo Garcia-Huidobro Lorca (Santiago, 1984) started his artistic training at age 16 with Chilean painter Sergio Montero and in 2002 participated in group exhibitions at the National Fine Arts.

After his first solo exhibition (Gallery Matthei, 2007), he had the opportunity to spend some time as an apprentice and assistant in the studio of the Norwegian artist Odd Nerdrum, near Oslo (2007).
All images courtesy of Guillermo Garcia-Huidobro Lorca, and are published with permission.
To see more of his work, please visit his:  Website  |  Facebook  |  Instagram