Wind & Water: A Glass Sculpture Series of Shayna Leib
Artist Shayna Leib, who grew up in the Central Coast of California, created a glass sculpture series titled Wind & Water, depicting the effect of these two powerful aspects of nature on the sea life along the reefs & archipelagos. The series shows the numerous variety of beautiful patterns and shapes of objects affected by wind and water, seemingly dancing in the natural rhythm of ebb and flow. This particular glass artwork, involving several individual glass pieces, is a time-consuming process that requires patience and creative talent. But it's worth it.
Enjoy these amazingly gorgeous glass sculptures.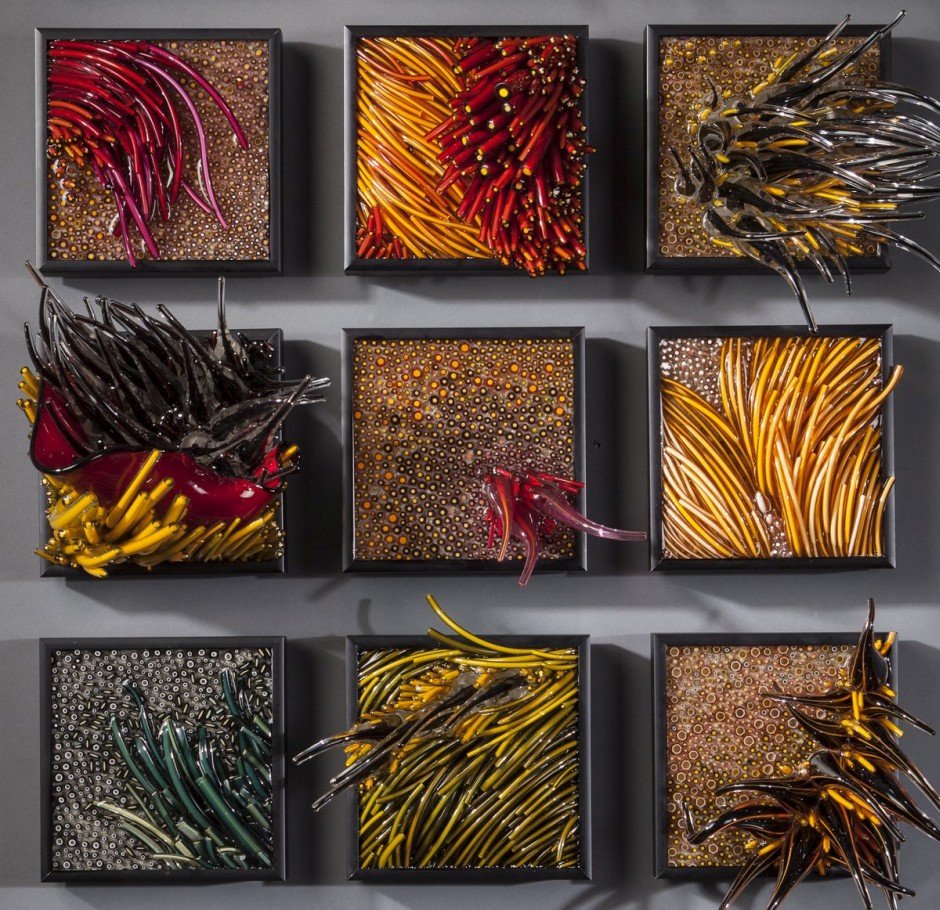 Artist Statement:
"I work in a variety of mediums including ceramic, stone, metal, photography and fabric, though glass remains my profession's material. I prefer to use glass not for its mimetic qualities to capture the look of other materials, but for it's ability to express flow, freeze a moment in time, and manipulate optics.

"Growing up on the Central Coast of California connected me to the sea, which has been the greatest influence on my work. Four years ago, I became a diver and underwater photographer, developing a passion for deep water diving and night diving. The ocean has always been a source of inspiration and mystery to me, and it is a lifelong goal of mine to dive all of the earth's seas."
All images courtesy of Shayna Leib, and are published with permission.
To see more of her work, please visit her:  Website  |  Facebook
Photographers:  Eric Tadsen, Stephen Funk and Jaime Young
 h/t: BoredPanda