A surreal digital artwork by Lee Griggs — mesmerizing, colorful landscapes
Lee Griggs, a Madrid-based artist, has an astounding imagination, enhanced by 3D software Maya Xgen and Arnold. His series of amazing digital renderings depict an aerial topography of seemingly a foreign planet from nowhere. The surreal, colorful landscapes featured below in various contours, shapes and patterns are quite mesmerizing. As you get down closer, you'll see innumerable cubes, spheres and cylinders, clustered together forming like a strange yet beautiful city…  Or perhaps, an illustration of microbes, minerals or whatever you can imagine. Extraordinary!
Enjoy these gorgeous digital abstract renderings!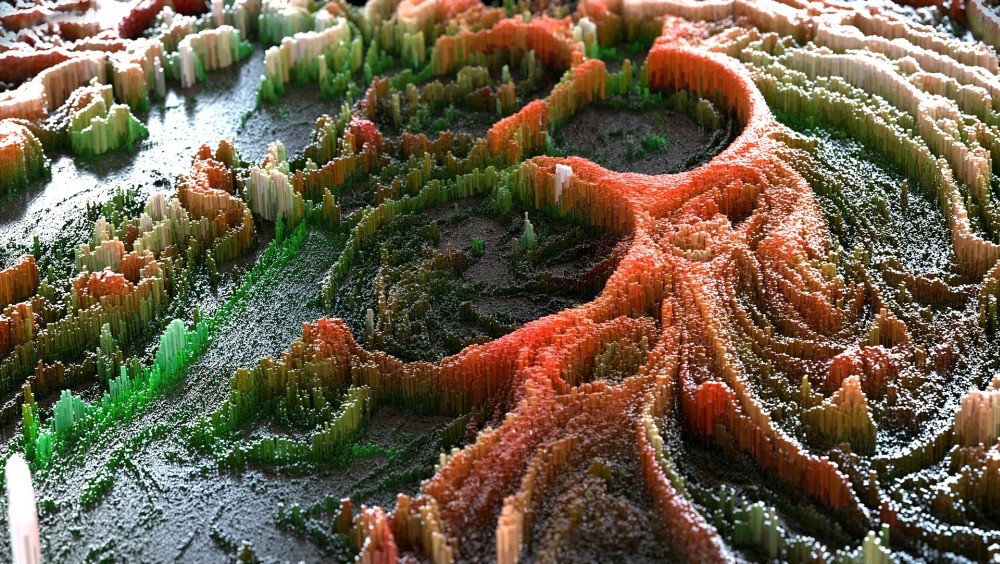 All images courtesy of Lee Griggs, and are published with permission.
To see more of his work, please visit his:  Website  |  Behance |  Blog