The Surreal Paintings of August Vilella — bizarre yet beautiful, otherworldly creatures
Barcelona based artist August Vilella creates surreal paintings of bizarre yet beautiful, otherworldly creatures lurking in his subconscious mind. The featured pieces below are elegantly rendered, depicting life forms seemingly endowed with human emotions and intelligence. Please scroll down and explore these paintings bursting with beauty, sophistication and creativity — an artwork conceived by pure imagination.
Enjoy!
The Meeting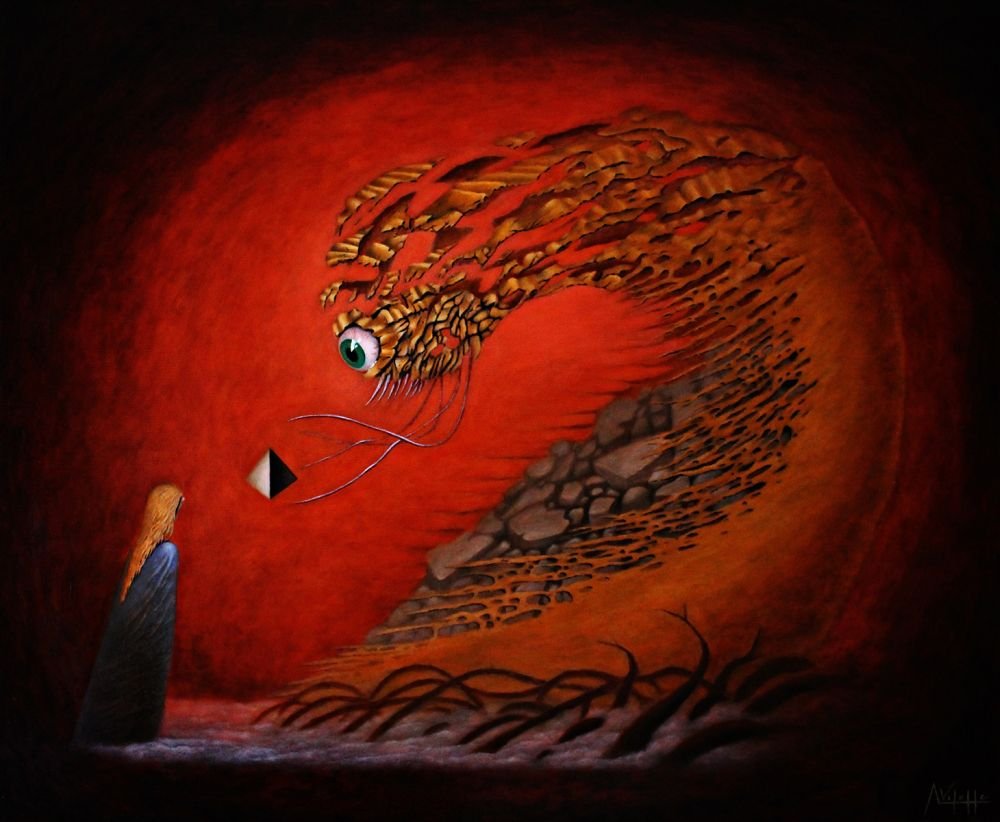 Artist Statement:
August Vilella is an artist based in Barcelona. He creates oil paintings by means of a surreal-intuitive method. Thanks to this method and without using any previous sketches or ideas, he tries to give shape to his past and future through the subconscious mind.
All images courtesy of August Vilella, and are published with permission.
To see more of his work, please visit his:  Website   |   Facebook  |  Instagram
The Mirror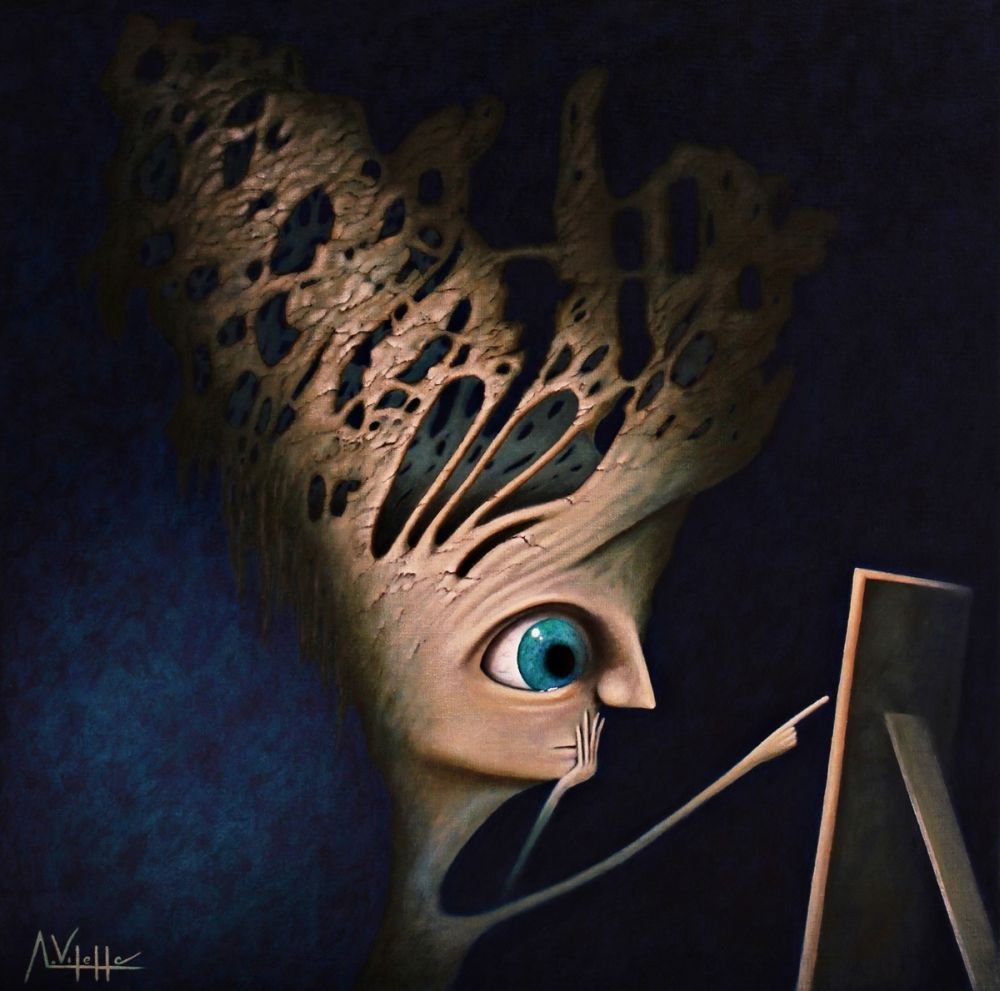 The Third Eye
The Longing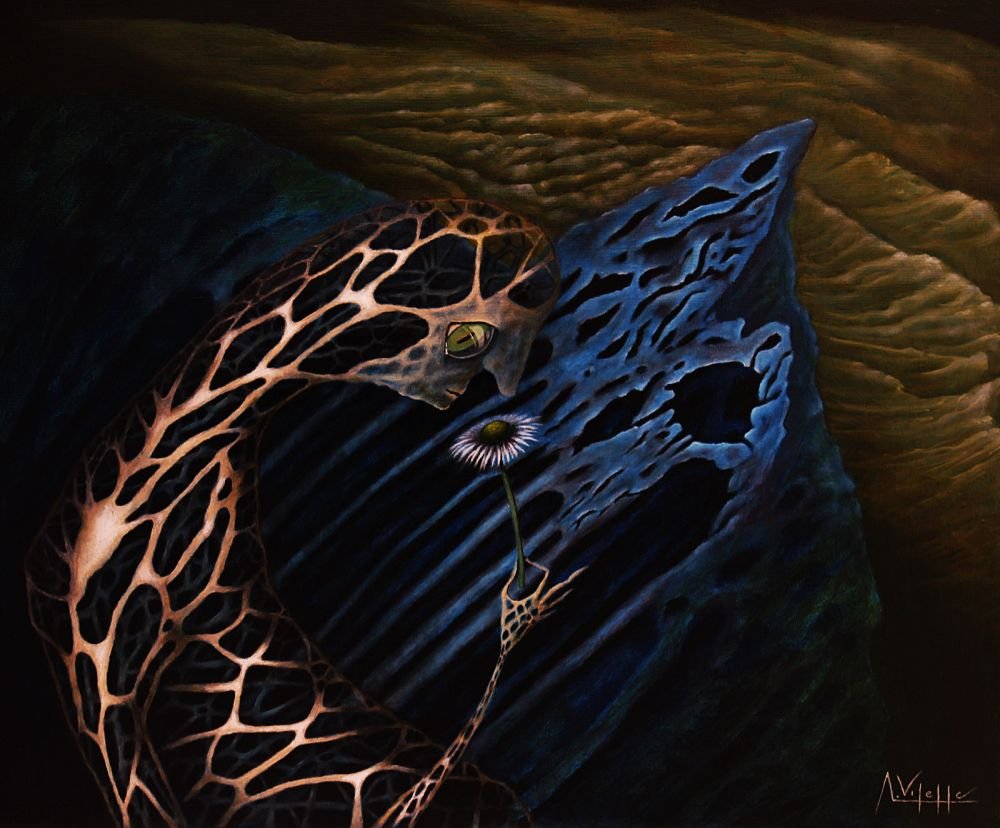 The Pianist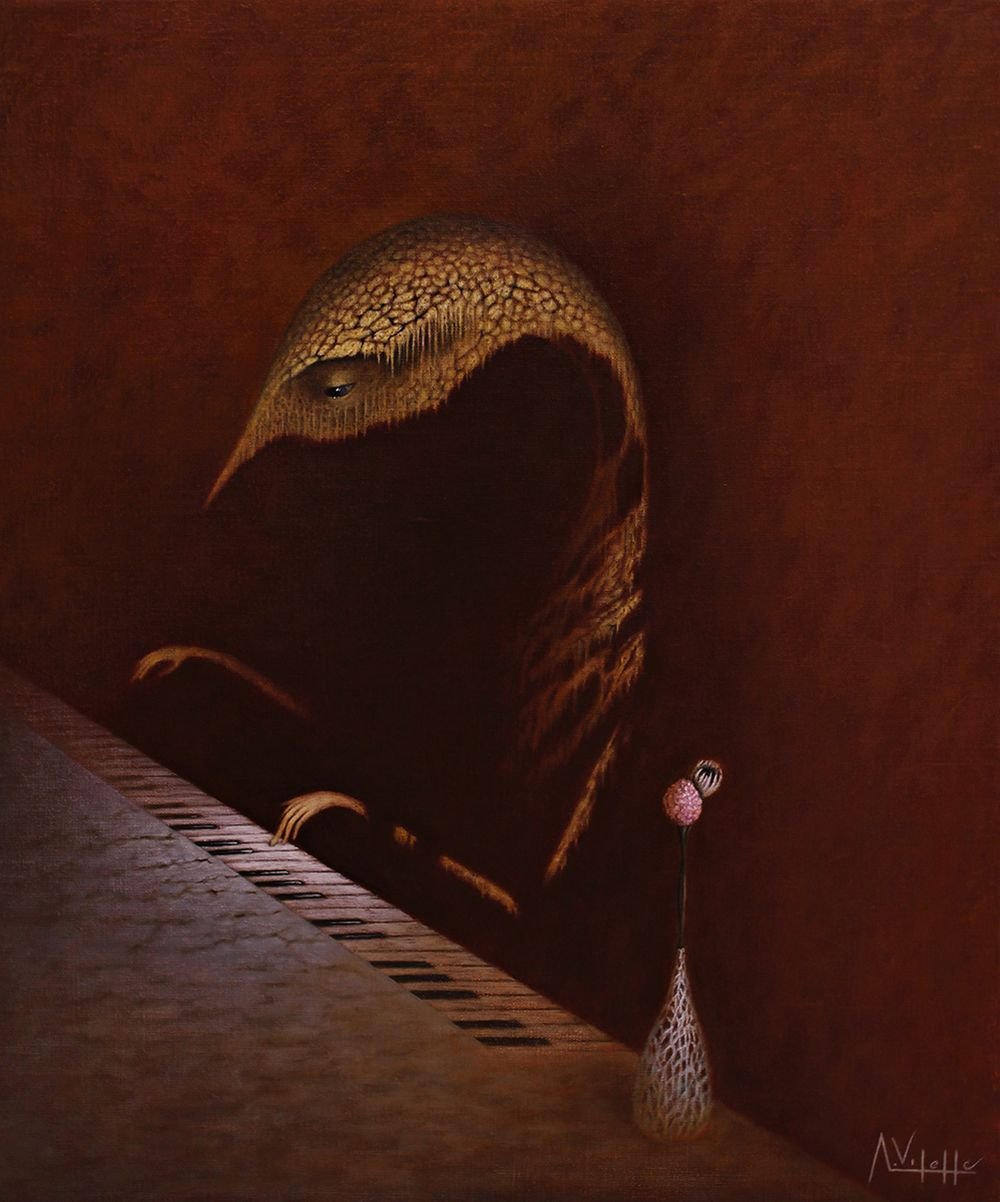 The Poet
The Lesson
The Birthday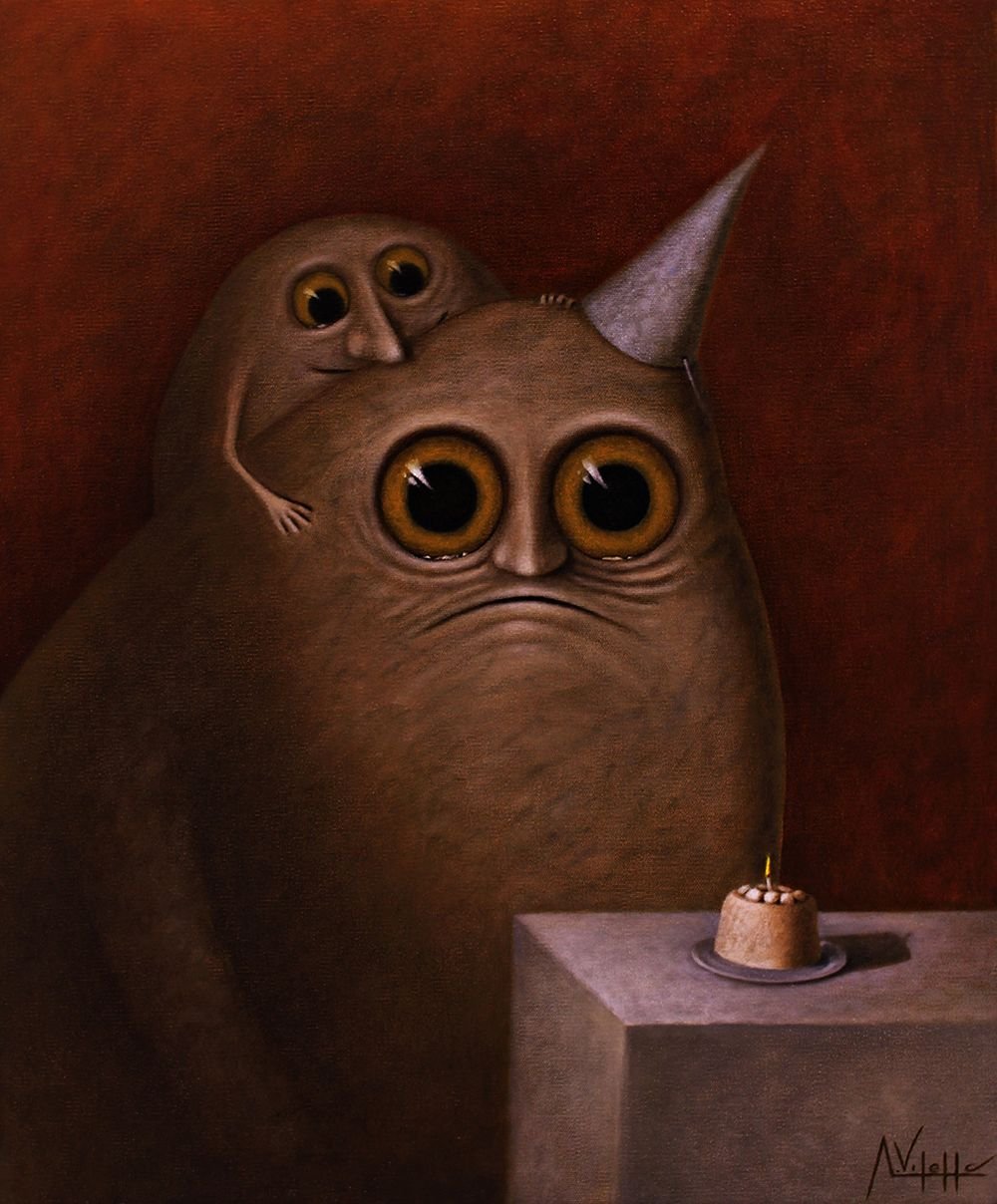 The Soldier
The Librarian