The 'surreal-steampunk' drawings of Samuel Gomez — remarkably artistic with elaborate and complex details
The graphite and ink drawings of New York based artist Samuel Gomez in the surreal series 'The Future of Automation' are not only enormously large but amazingly artistic with elaborate and complex details. Each fascinating network of mechanical artwork, featured below, conveys a narrative of futuristic world, with commentary to science, socioeconomic and sustainability issues. But no worries, the modern, mechanized world is only a pure imagination of the artist. However, his renderings — from the early one titled Deadpan Comedy to Decrypted Savants and to the latest, the Oasis — are all incredibly hyper-real, bursting with aesthetic design and beauty.
Enjoy!
 Oasis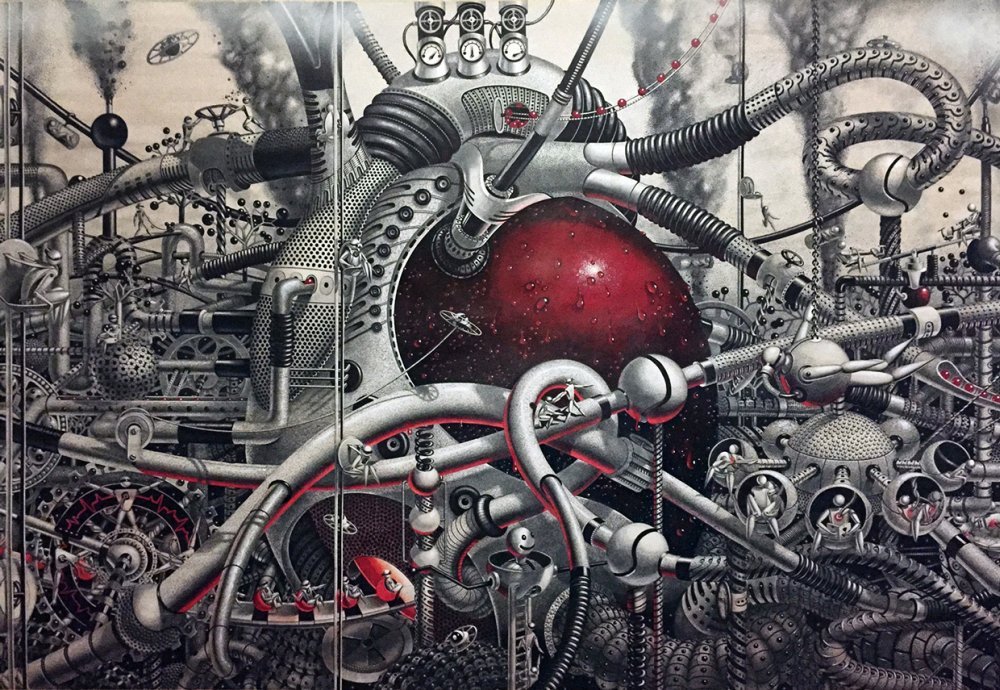 Artist Bio:
Gomez's style embodies a 'hybrid surreal-steampunk' aesthetic marked by an extensive usage of universal semiotics and contemporary allegories to science, socioeconomic, sustainability issues, but more importantly_'The Future of Automation' and where it might be taking us. Gomez drafts his narratives into worlds made of highly elaborated machine-like entanglements, where all events and outcomes are intricately linked.
All images courtesy of Samuel Gomez, and are published with permission.
To see more of his work, please visit his:  Website  |  Facebook  |  Behance
Decrypted Savants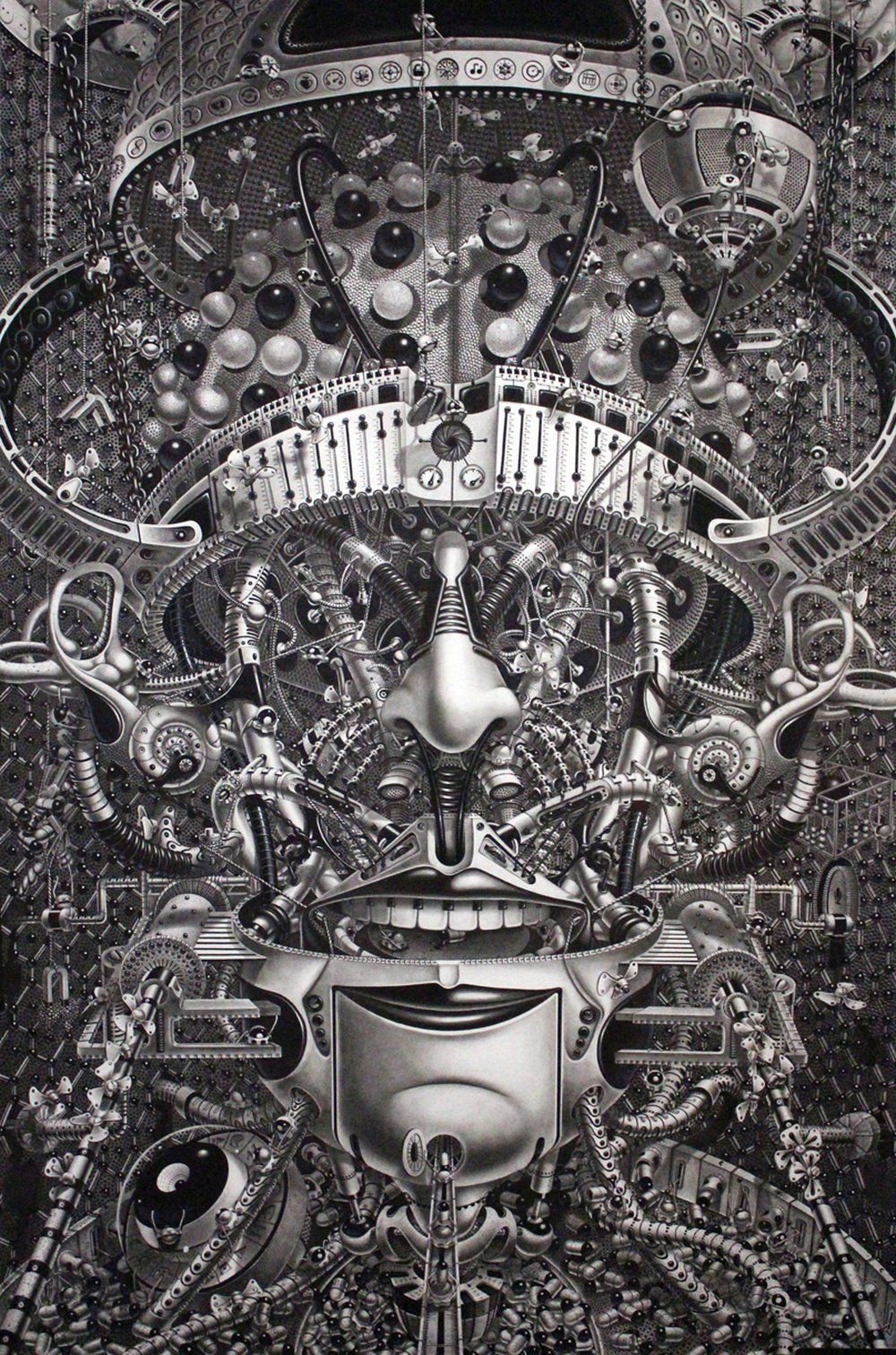 Cochleas
The WattSnackers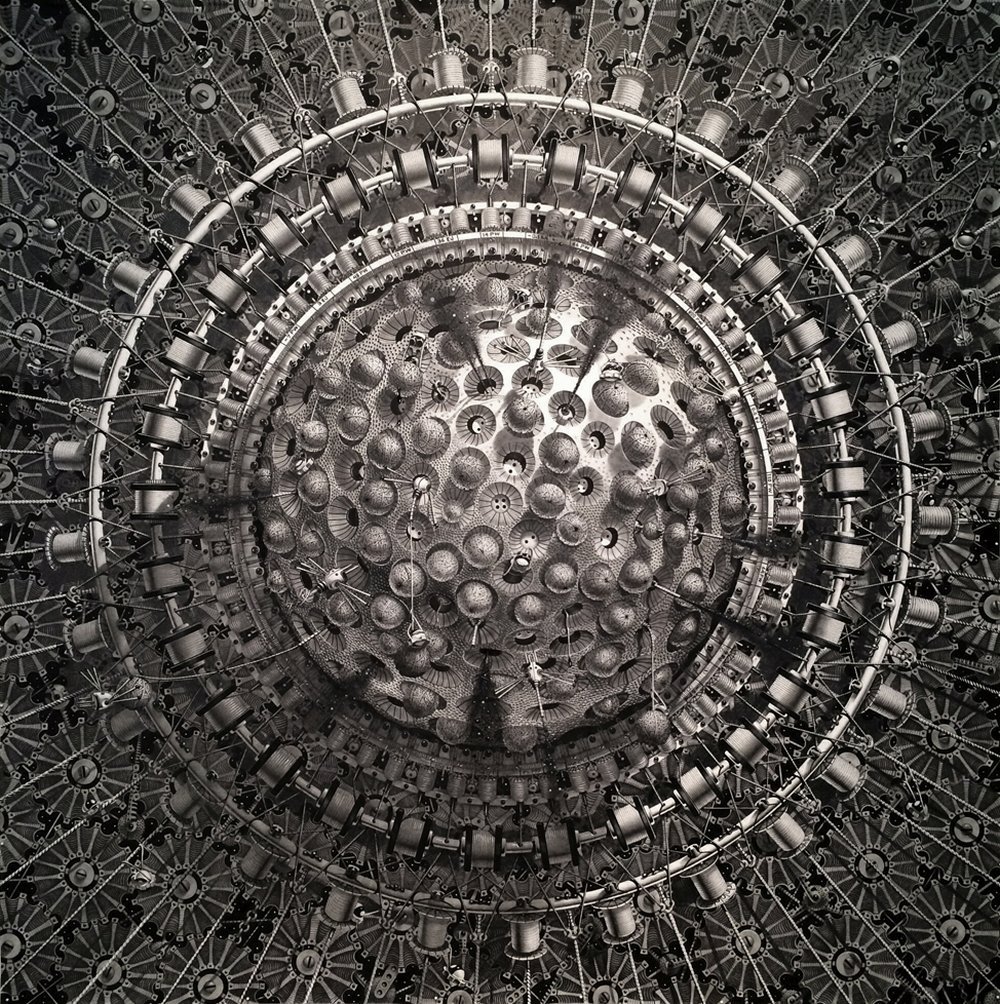 Deadpan Comedy – Panel 1
 Deadpan Comedy – Panel 2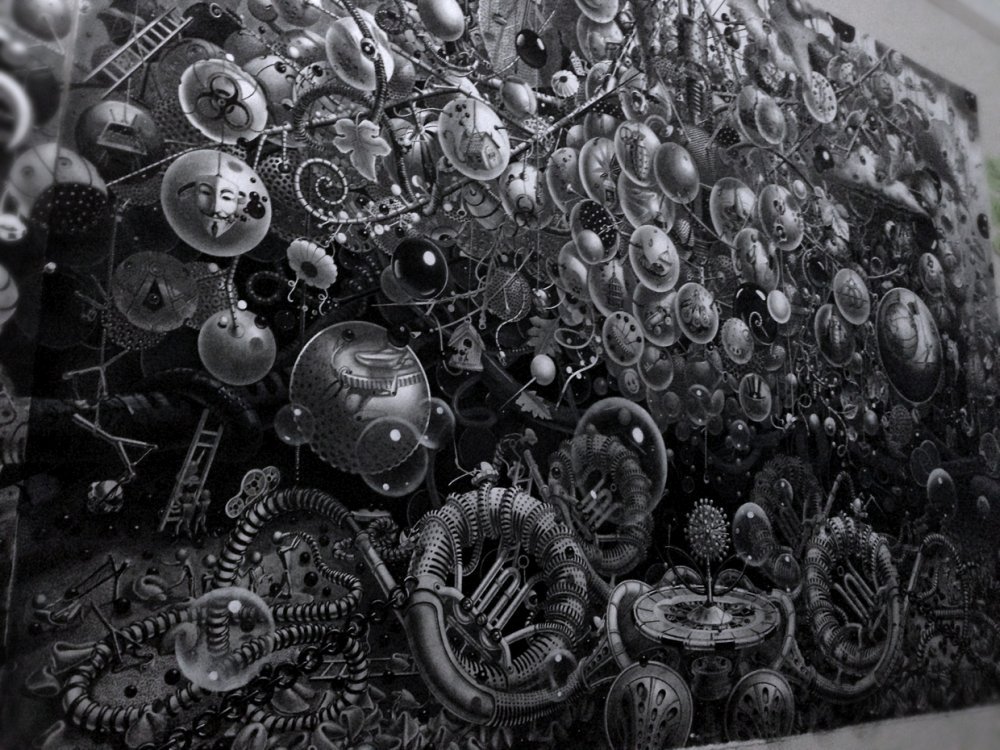 Deadpan Comedy – Panel 3
 Deadpan Comedy