Light Art 'Nymphs Lamp' made of Coconut by Vainius Kubilius. A magical and mesmerizing lamp!
Artist Vainius Kubilius transforms coconut shell into a magical lamp with dazzling light patterns. This glimmering jewel is so tantalizing that you want to stare at it forever, like a bright star in the sky. Its light that shines on the wall is incredibly beautiful and mesmerizing. Simply, WOW!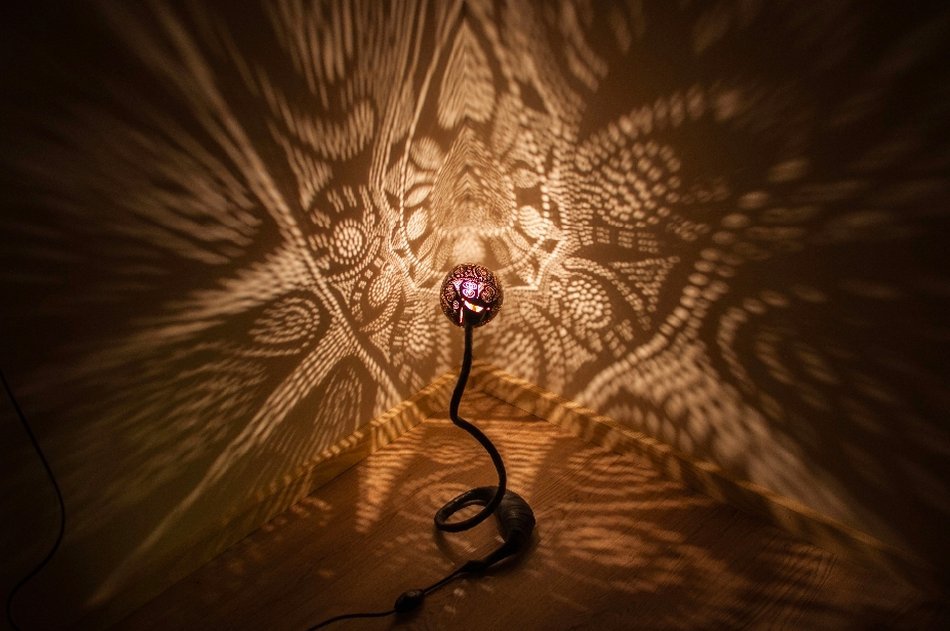 It all started when Kubilius saw a photo of an amazing lamp made by Calabarte. But unfortunately, it was expensive for him. So instead of buying one, he handcrafted his own lamp made of natural materials — coconut, corks and suede. And after a long nine months of shaving, waxing and drilling, he created a shiny jewel, and called it Nymphs Lamp.
No wonder, the beauty of his lamp is exotic and magical. Enjoy!
"Nymph (lat. Nympha) – a mythological spirit of nature imagined as a beautiful maiden inhabiting rivers, woods, or other locations."

"For me it's something a bit more. It's a feeling of passion, seduction and romance. An inspiration to men coming from a women. Here I'm trying to catch a small glimpse of Nymphs."

~ Vainius Kubilius
All images courtesy of Vainius Kubilius, and are published with permission.
To see more of his work or to purchase lamps, please visit:  Website  |  Facebook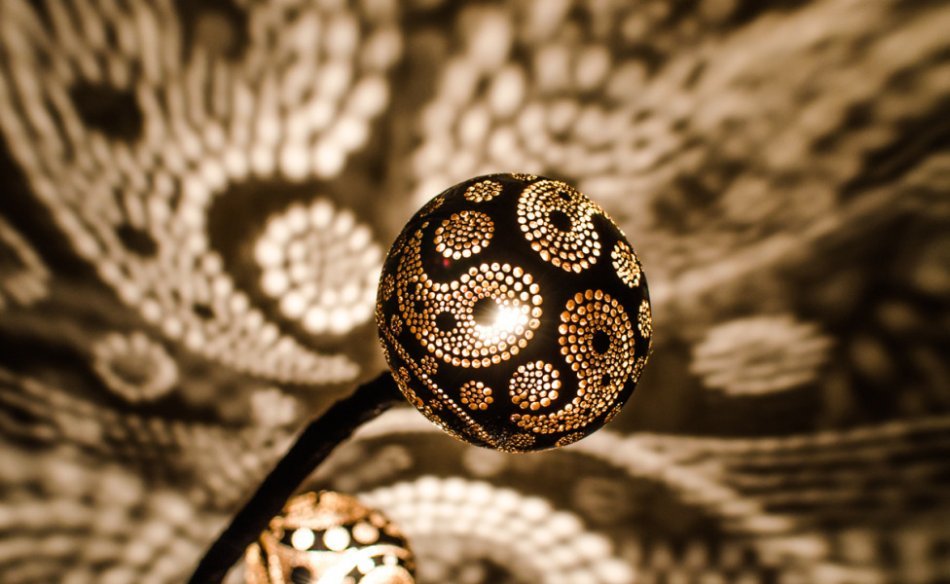 "The head of the lamp is made out of coconut but after careful shaving, waxing and drilling it shines like some sort of jewel. Although the lamp stand, which is covered in suede, makes the fixture soft and sweet, the body of a snake gives you a sign of fear."

~ Vainius Kubilius