A video time-lapse captured 3 lightning strikes at Chicago's 3 tallest buildings.
Videographer Craig Shimala created a video time-lapse capturing a triple lightning strike at Chicago's 3 tallest buildings: Willis Tower, Trump Tower and John Hancock Building. The video was shot directly from his home overlooking the city skyscrapers.
This occurrence of triple lightning strike hitting 3 buildings at the same time is Crazy. What about capturing it a second time around? It's Incredibly Insane!
Please scroll down for the photos and video.
All images courtesy of Craig Shimala, and are published with permission.
To see more of his work, please visit his  Flickr Photostream  and  Website.
Yes, this was the second time Craig has captured a triple lightning strike hitting the same buildings. On Vimeo he writes:
This is a highlight reel of all the lightning I was able to capture during the evening of June 30th 2014 in Chicago. The crazy thing is this the second time I have captured a triple lightning strike on the Willis Tower, Trump Tower and John Hancock Building. This time it was a still from a time-lapse. The previous time was video which can be seen at vimeo.com/12816548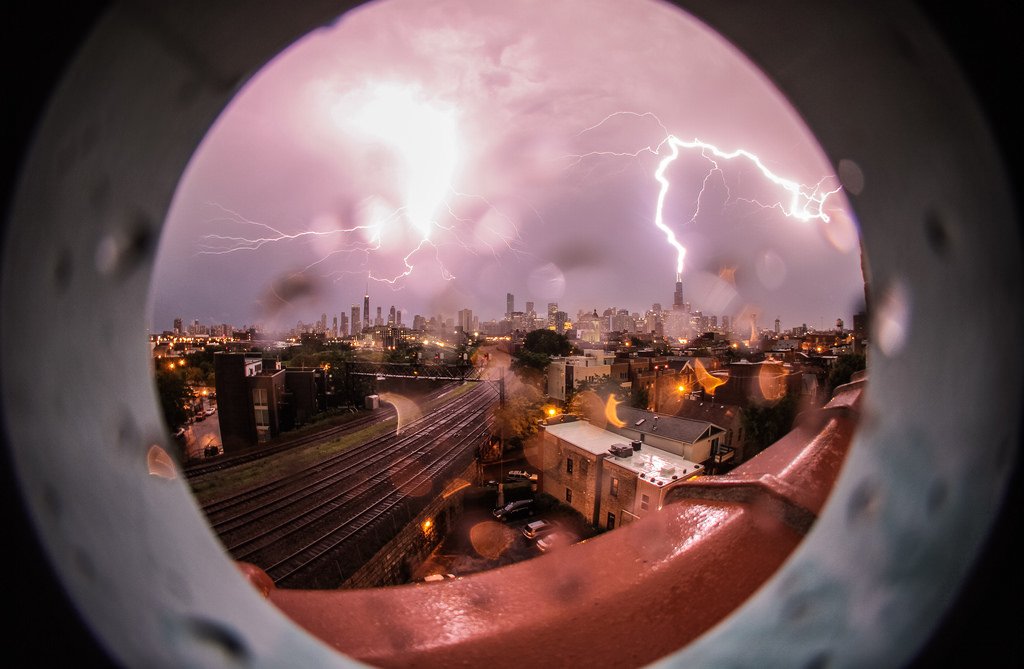 Watch this Video Time-Lapse by Craig Shimala