SuperCell Storm Landscape Photography by Jody Miller. Scary yet Beautiful…
Photographer Jody Miller has been chasing supercell storms and capturing some amazing Beautiful Storm Landscapes.  What a brave, courageous and talented woman — with a keen perception of the beauty and power of mother nature.
This photo was taken at City of  Roswell, New Mexico.  The stunning formation of the supercell at sunset is incredibly spectacular!  Scary yet absolutely Beautiful!
On her Flickr page she writes:
Roswell, New Mexico supercell as it advances toward our location. The light was spectacular at sunset and in this photo you can see the dust blowing on the ground in advance of the outflow winds.
Enjoy more photos below:
All images courtesy of Jody Miller, and published with permission. 
To see more of her photography, please visit:  Website  |  Flickr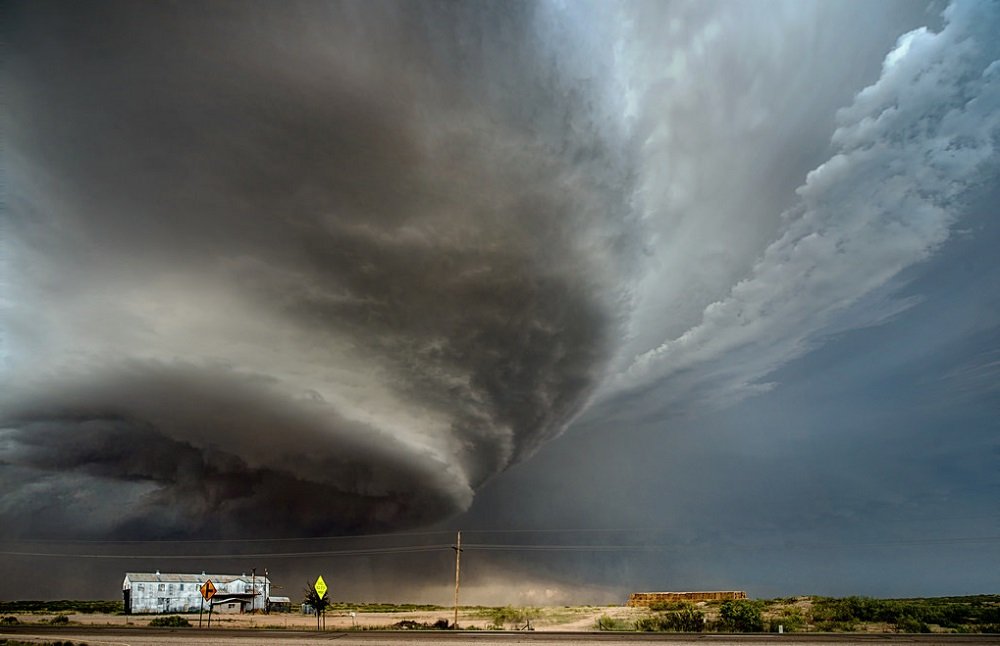 "A powerful New Mexico storm passed by us. We watched it for over an hour from tremendous vantage points along the roads." ~ Jody Miller