Alexa Meade's Art: Painting on the Human Body canvas
Los Angeles artist Alexa Meade paints directly onto the human body as her canvas.  Using acrylic paints, she creates a real 3D artwork and transform it into 2D painting, in a reversal of the trompe l'oeil technique. Her series of "Living Paintings" is simply mesmerizing. 
The artist combines painting and photography.  She would painstakingly blend the subject and its surrounding space with several thick strokes to create a living painting. Then the real life artwork would be photographed, resulting into amazing, surreal painting.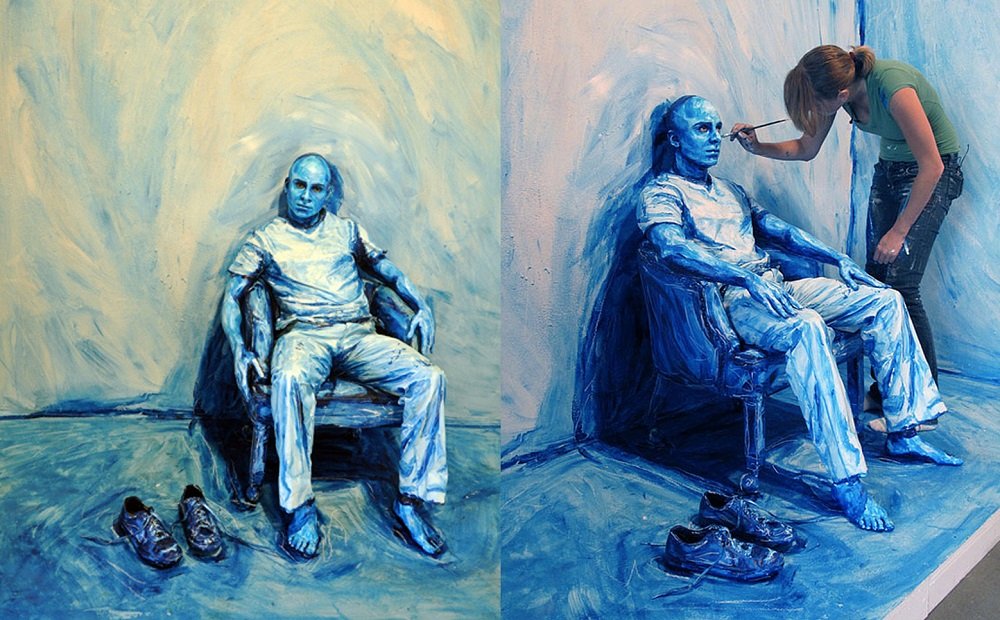 Meade's paintings have been exhibited in numerous galleries such as Saatchi Gallery in London, the Smithsonian's National Portrait Gallery in DC, Postmasters Gallery in New York City, among others. She has been featured in several major publications as well.
"I like for my work to create this living element. When you look at a photo of one of my installations, you see the painted thing but then you actually see the person coming through it."

"You see the eyes, the hair, and these signs of life. It creates this beautiful tension between the painted surface and the photographed person beneath it."

~ Alexa Meade
All images courtesy of Alexa Meade, and are published with permission.
Please check out her:  Website  |  Facebook  |  Twitter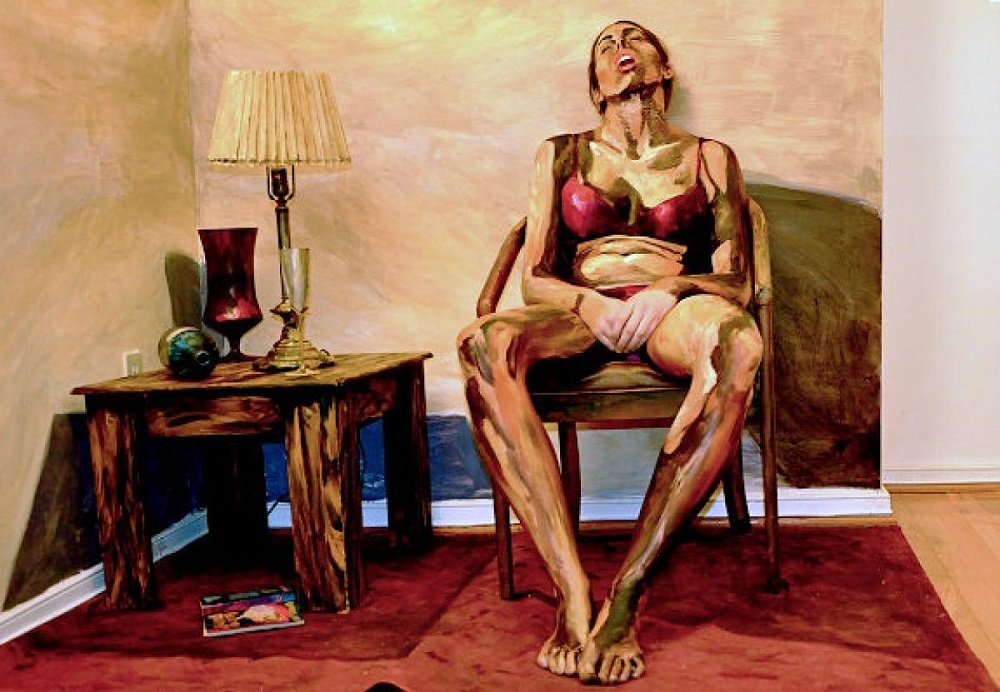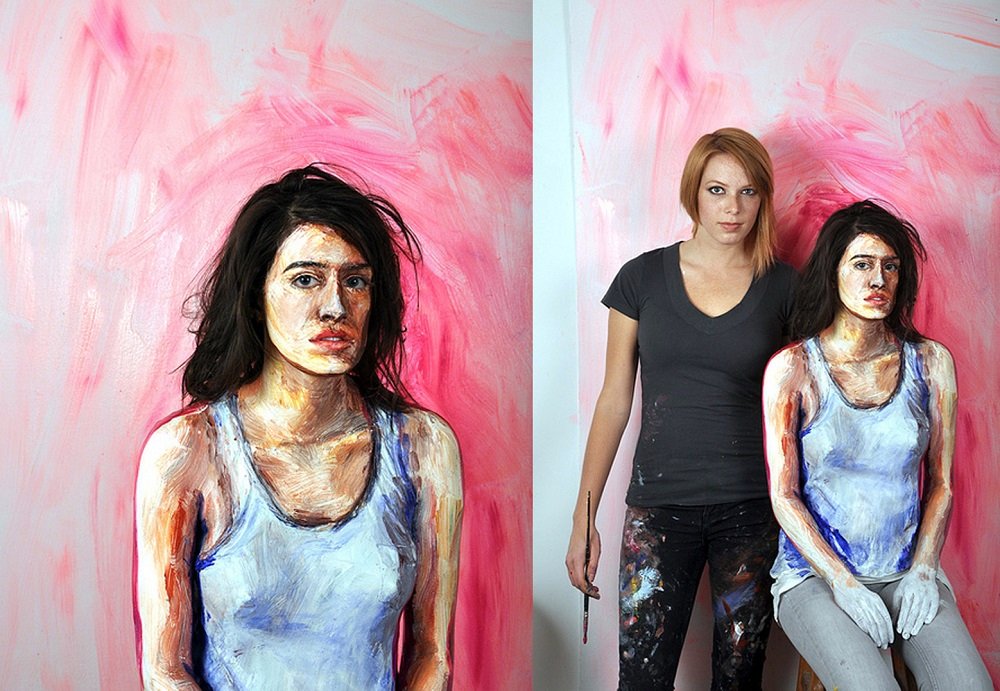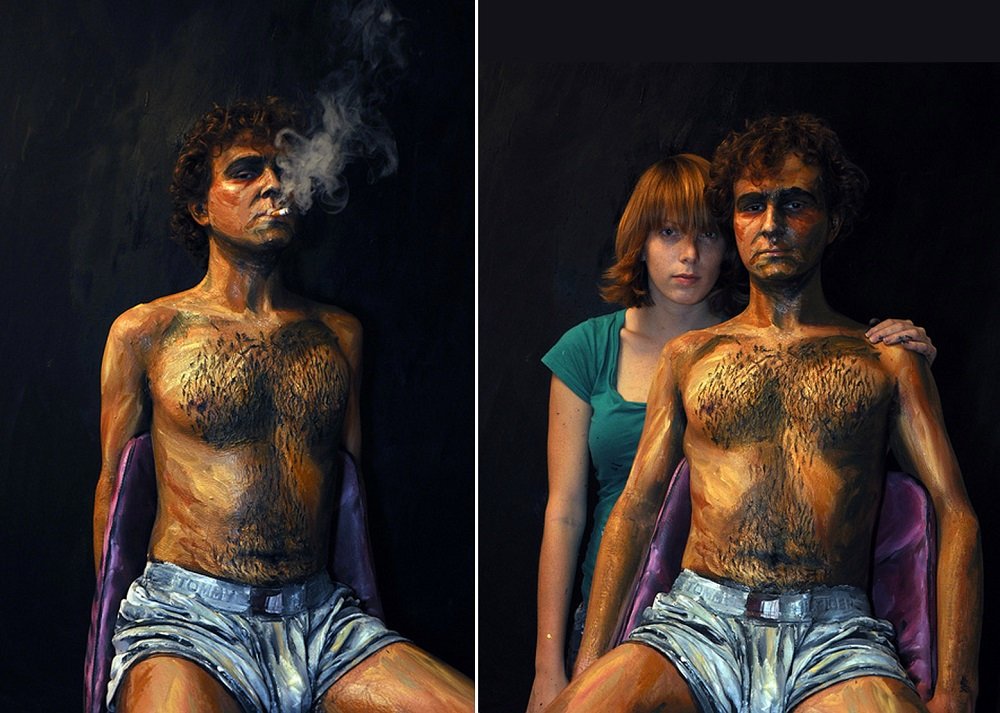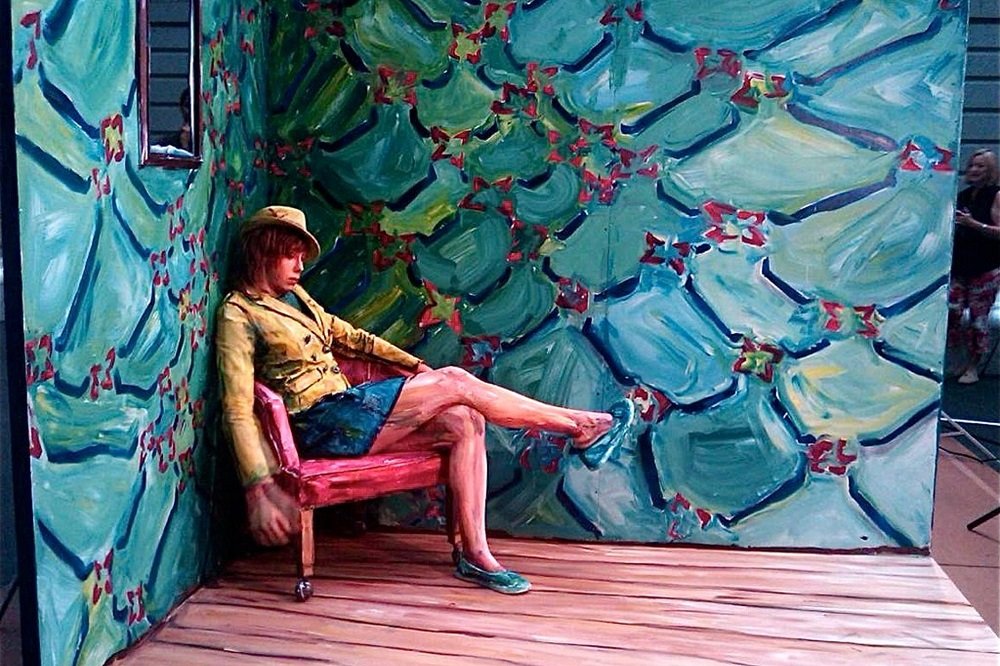 ALEXA MEADE IS A LOS ANGELES BASED ARTIST BEST KNOWN FOR HER PORTRAITS PAINTED ON THE HUMAN BODY THAT TURN REAL LIFE PEOPLE INTO SEEMINGLY 2D WORKS OF ART.
She has had exhibits at the Saatchi Gallery in London, the Smithsonian's National Portrait Gallery in DC, Postmasters Gallery in New York City, Galerie Ivo Kamm in Switzerland, and Ingo Seufert Gallery for Contemporary Photography in Germany.  READ MORE…