Whimsical Comic Characters in Elegant, Artistic Paintings by Jose Emroca Flores
Jose Emroca Flores is the artist behind these whimsical yet elegant paintings.  Each piece has a fascinating story portrayed by comic and surreal characters that could only come out of a talented, imaginative mind.  Take this one titled  El Cuco's Advice.  Yeah, it's a comic story of a sage rooster giving its wisdom to a bewildered traveler.  Clever, huh?
Okay, I made it up… 🙂
But you got the idea — each painting has comic characters and a story to tell.

El Cuco's Advice
Emroca grew up in Nevada and spent much of his youth outdoors flexing his creative skills through skateboarding and snowboarding. Later he moved to California, where he finished an art degree at Academy of Art in San Francisco. Then he worked in the glamorous world of entertainment industry in Los Angeles, enhancing his creativity and imagination in the field of visual arts.
While working with Universal, Paramount, EA Games, Nike, and other big brand names, he picked up his would be lifelong passion — oil painting. In the course of time, his original oil paintings have been appreciated and exhibited in numerous galleries across United States.  Just recently, he had his first art exhibition at San Diego Comic-Con 2014.
Emroca is currently living in North County, San Diego, and enjoying his life as an independent artist.
Please scroll down for more paintings.  Enjoy!
To see more of his work and for print or canvas purchase, please visit his website:  emroca.com
Also check out his  Facebook  |  Twitter  |   Instagram
All images courtesy of Jose Emroca Flores, and are published with permission.
The MK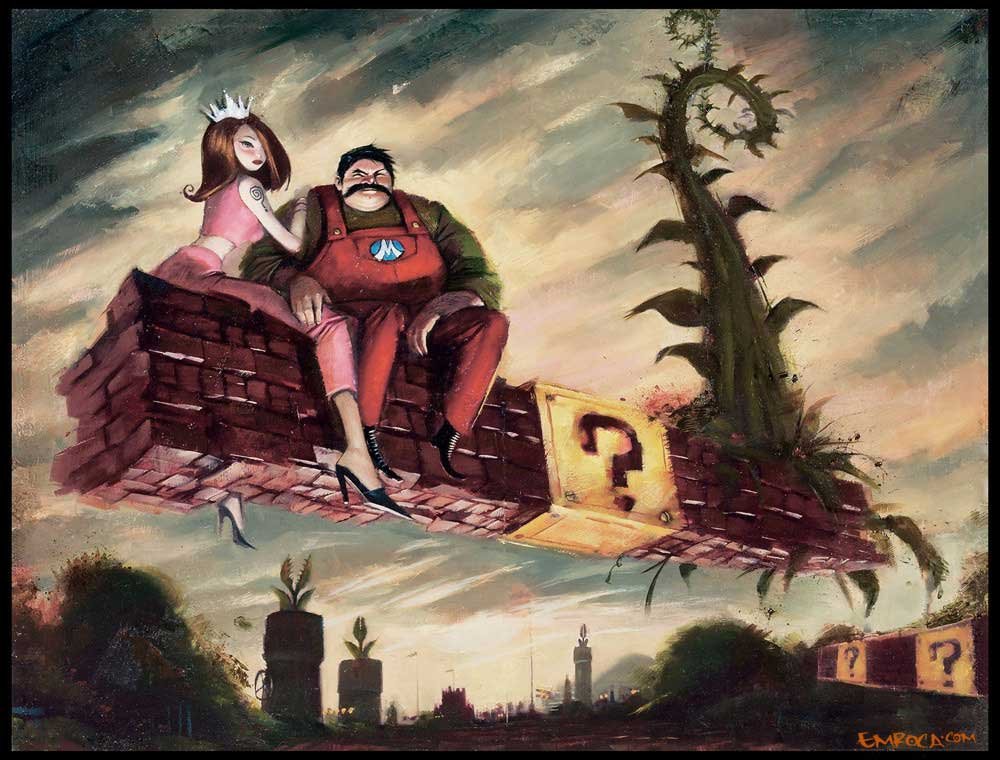 Toothy Twistees
Alyssa's Bird
Woodstock, Santana and the Snake

Kingdom of Krash
El Monstroca
Against The Grain
El Zombo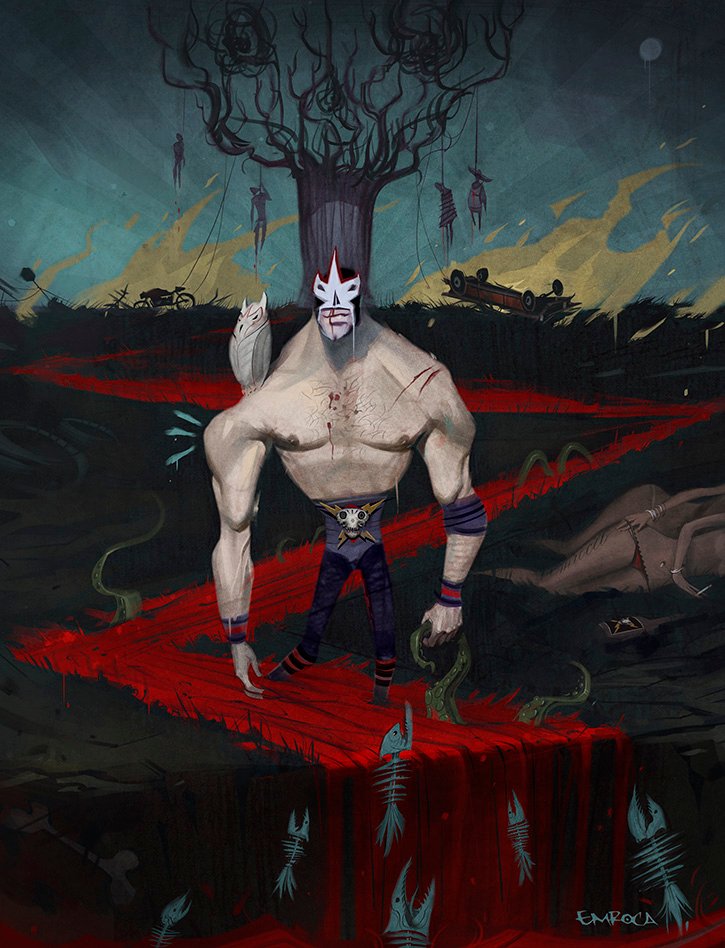 The Talk
Bianca and Her Bike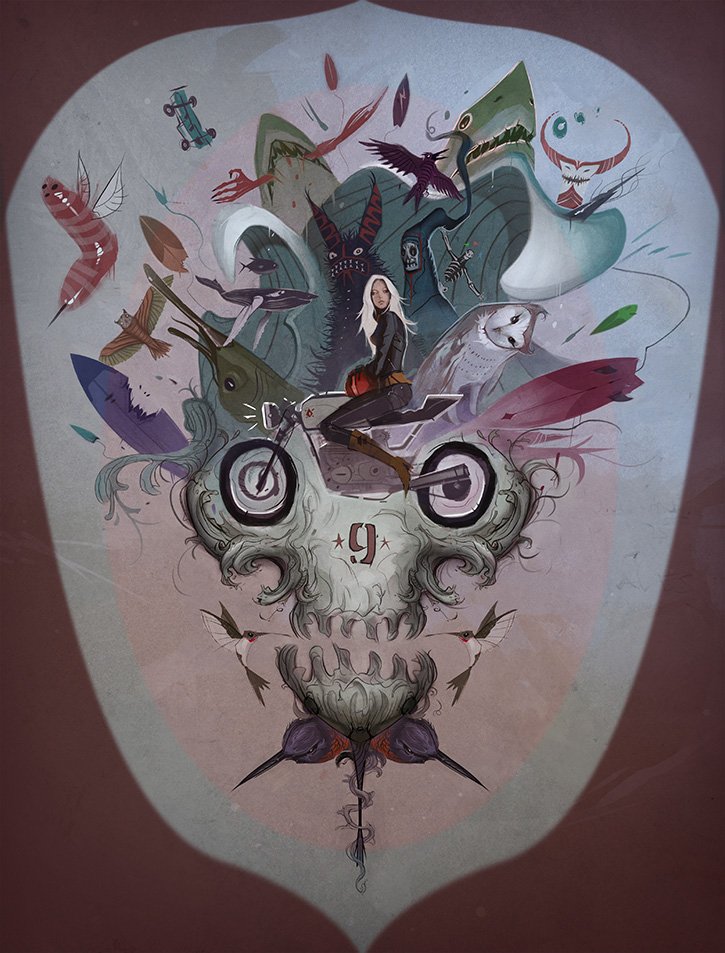 Mood For The Day