Artists Pichi & Avo: Grafitti Paintings of Greek gods and goddesses on Shipping Containers
Spanish artists Pichi and Avo, renowned graffiti duo, created a huge graffiti installation of their signature paintings of Greek gods and goddesses with shipping containers as their canvas.  The installation was commissioned for the North West Walls Street Art Festival in Werchter, Belgium.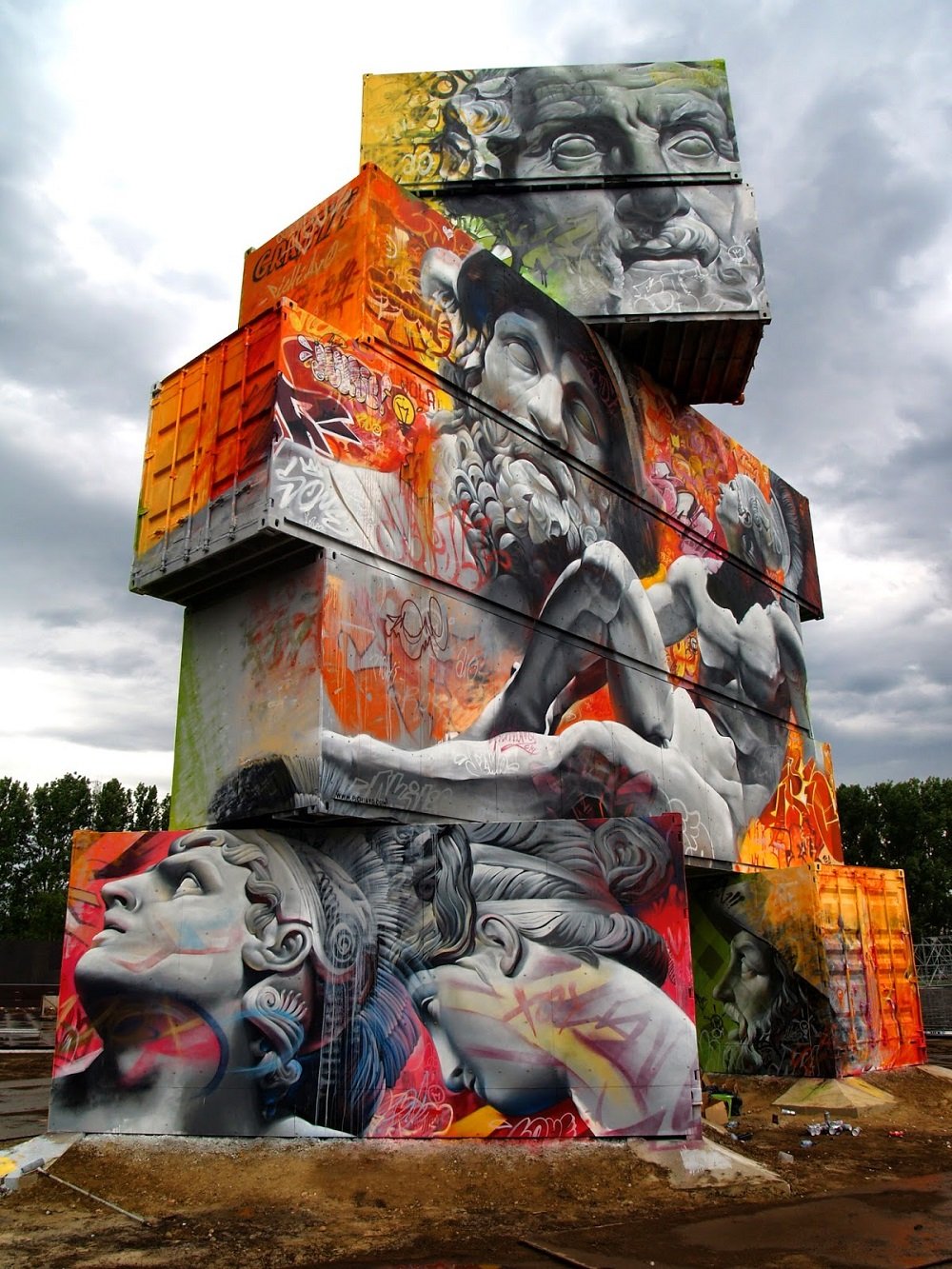 Belgium artist Arne Quinze prepared the stack of shipping containers for the Spanish artists to basically splash their creative talent on the structure as they pleased.  The result was a spectacular painting of mythical Greek gods and goddesses in the midst of unrestrained chaos of bright-colored graffiti art.  Indeed, a big WOW!!!
"When they work together they create breathtaking figurative detail and quality," said Quinze. "Their work is very striking and always commands the spectator's full attention."
Please scroll down for more photos.
Enjoy!
All images courtesy of Pichi and Avo, and are published with permission.
Please check out their online sites for more amazing artwork:
Website   |   Flickr  |  Youtube  |  Facebook
Enjoy these additional Street Art photos from Artists Pichi & Avo