Azuma Makoto: 'Dagat & Bulaklak' (Sea & Flower) Sculpture — the 2nd unique art project in the series 'In Bloom'
Japanese artist Azuma Makoto, who made headlines last year by sending off flowers into the space, has created another remarkably unique flower art project titled Dagat and Bulaklak (Sea and Flower). This time, he installed a huge sculpture with approximately 10,000 red Heliconia flowers on the surface of the ocean, off of Hinoba-an, Negros Occidental, Philippines. Dagat and Bulaklak is the 2nd in a series 'In Bloom' in which his creative genius tries to defy the natural order of nature. The elegant sculpture featured below seems to depict a botanical life has sprung out of an unlikely place in complete defiance of nature, yet gracefully embraced by the serene blue ocean and sky.
Enjoy this fascinating artwork!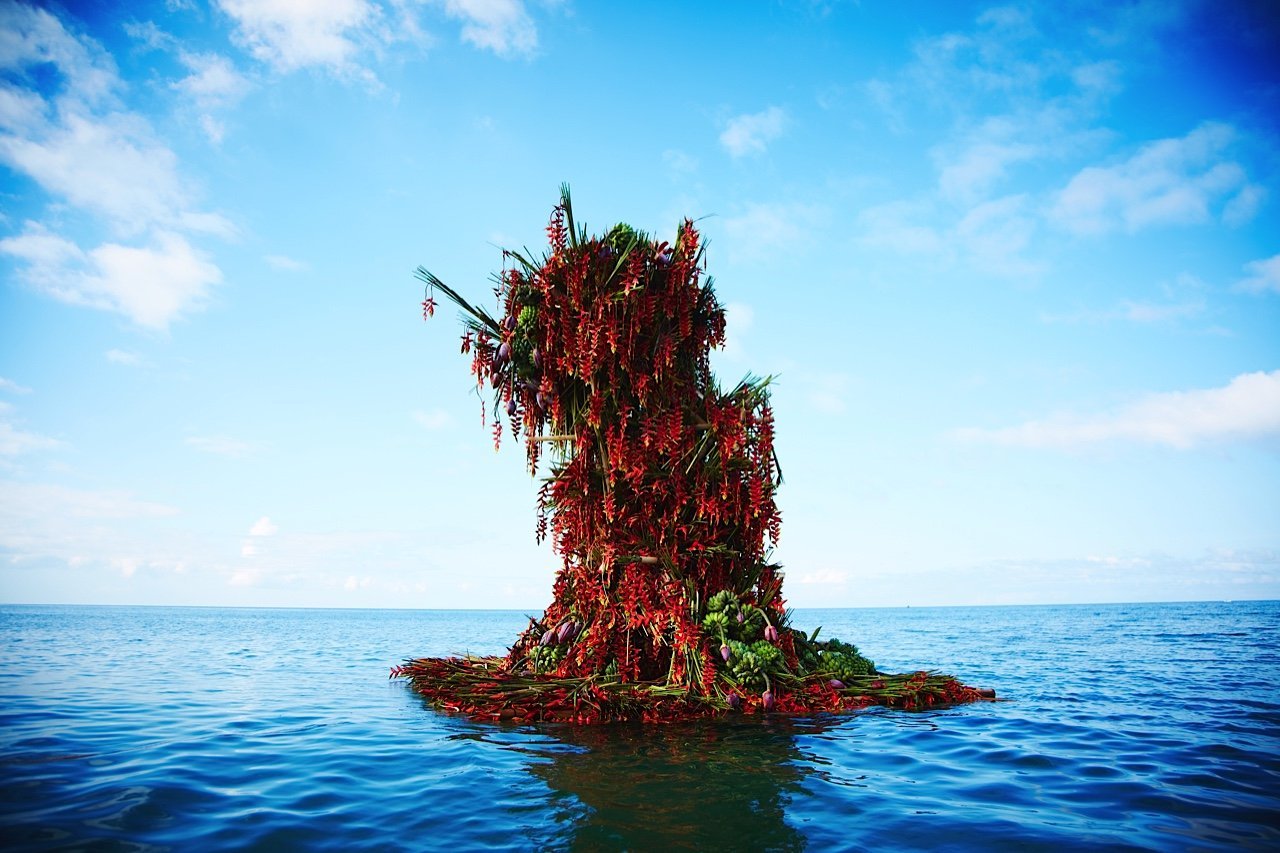 Project Statement:

"In Bloom", art project for which Azuma Makoto creates flower installations under the environments where nature does not allow them to exist. Following the first installation of the project "EXOBIOTANICA", the botanical space flight, the next artwork was in Hinoba-an Sea, Negros Island in Philippines. There, Azuma created a huge sculpture of flowers in the middle of the ocean that stretches calmly around the Island.

A 4-meters long botanical sculpture consisted of approximately 10,000 red Heliconia were installed on a simple raft used by the local fisherman. With nothing blocked the harsh sunlight, blown by salted water, the sculpture of flowers quietly floated in the cobalt blue ocean. The ocean accounts 70% of the surface of the earth, and therefore it created magnificent stage for the project. A vivid contrast between expressions of the flowers that change every minute and the surrounding environment were recorded as a documentary.

Credits:
Artworks: Azuma Makoto
Photographer: Shunsuke Shiinoki
Project manager: Eri Narita
All images courtesy of Azuma Makoto, and are published with permission.
For more info and print purchase, please proceed to:  DagatAndBulalak.com
To see more of his work, please visit:  AzumaMakoto.com  |  Facebook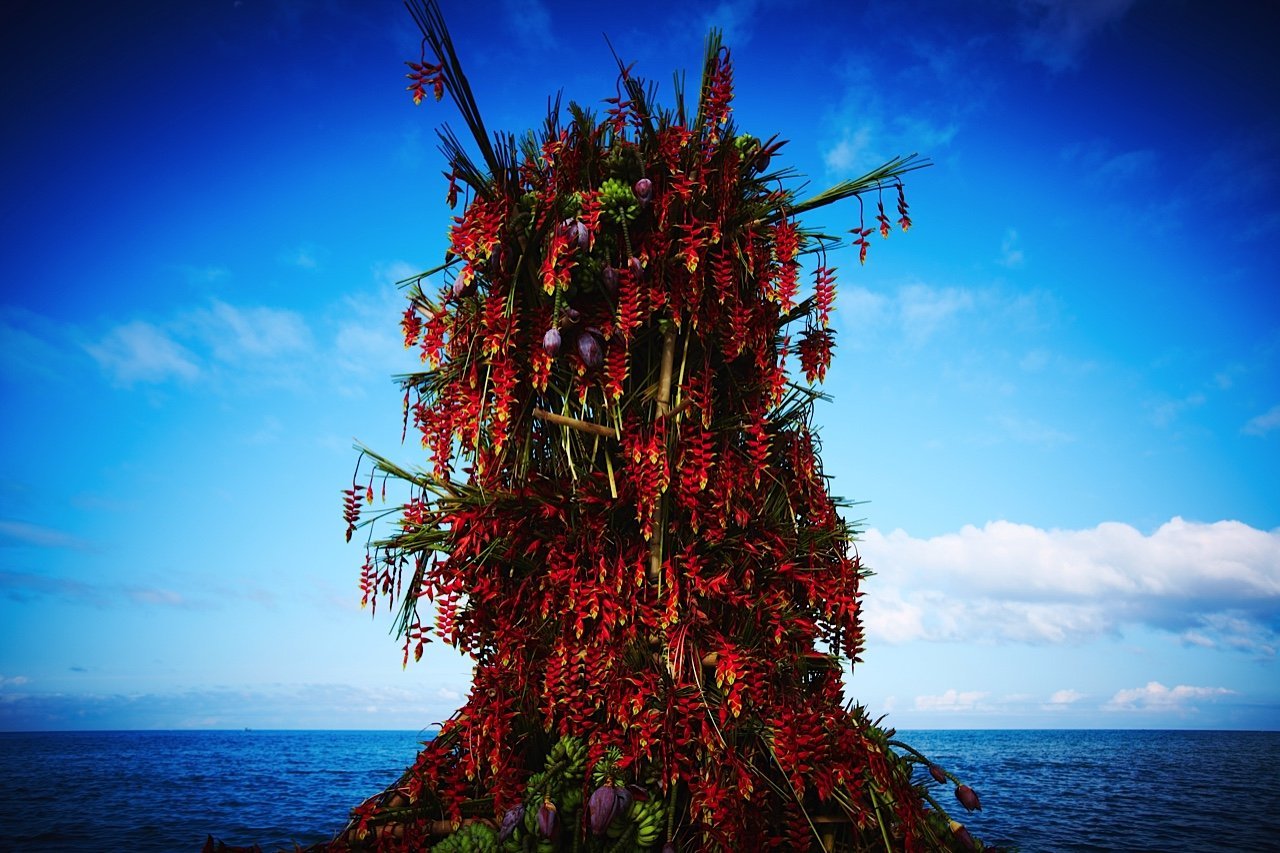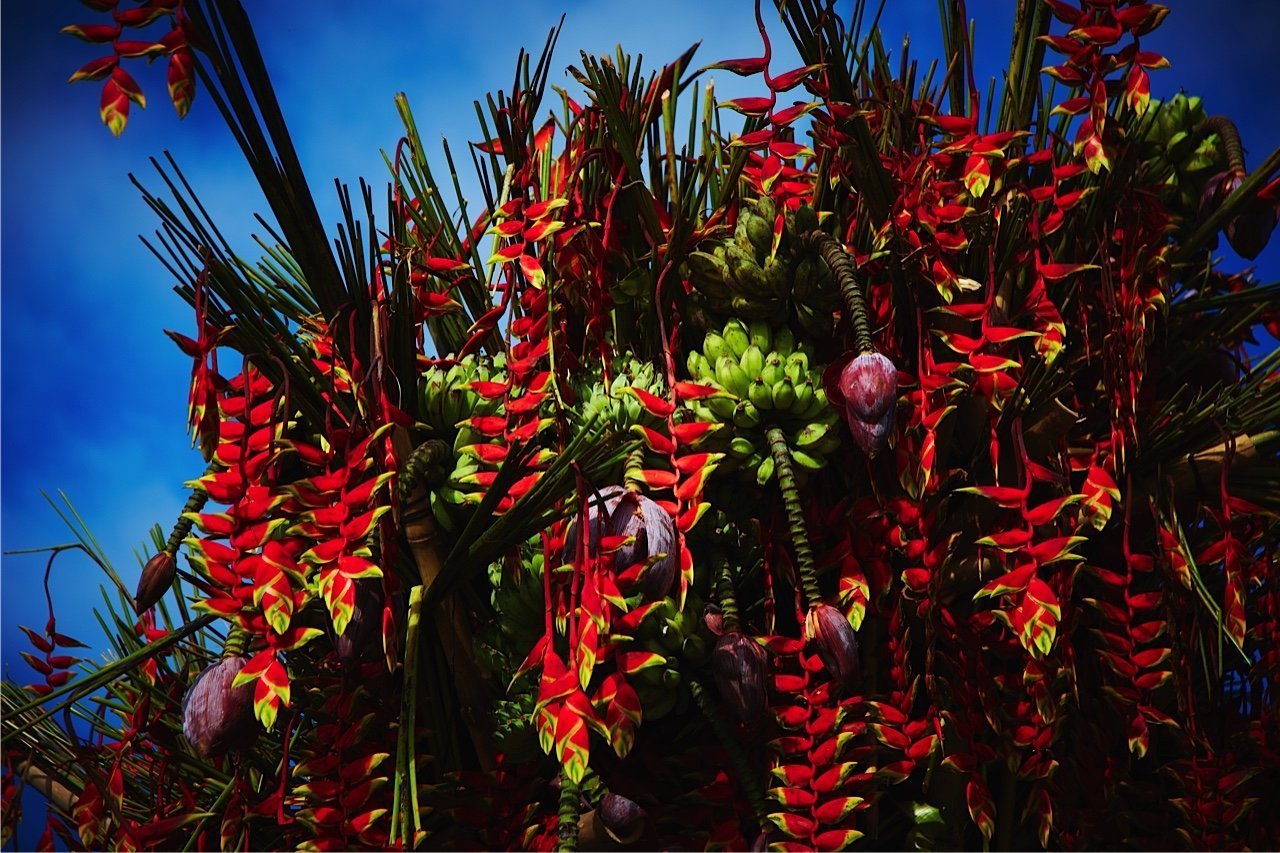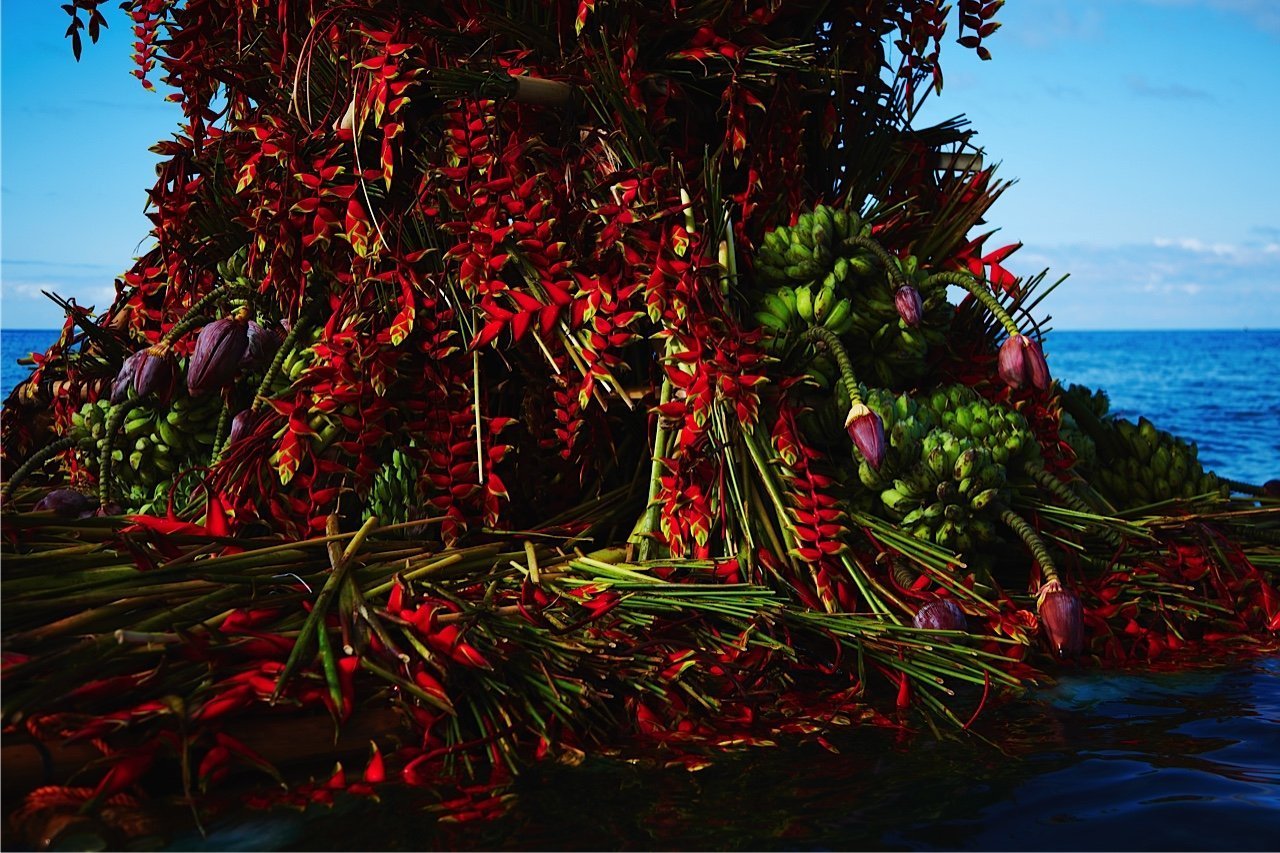 The making of the flower art project  'Dagat & Bulaklak'