Kendra Haste's steel wire animal sculptures — strikingly beautiful life-size artwork
UK artist Kendra Haste has been fascinated with animals, and tries to study and identify their spirits and characters. With that in mind, she creates life-like animal sculptures using simple art medium of galvanized steel wires over the skeletal framework. Her sculptures are so striking that they seem to possess life. She says, "I try to create a sense of the living, breathing subject in a static 3-D form, attempting to convey the emotional essence without indulging in the sentimental or anthropomorphic."
Well, she did!  Please scroll down and see this remarkably beautiful artwork for yourself. Enjoy!
MALE  LION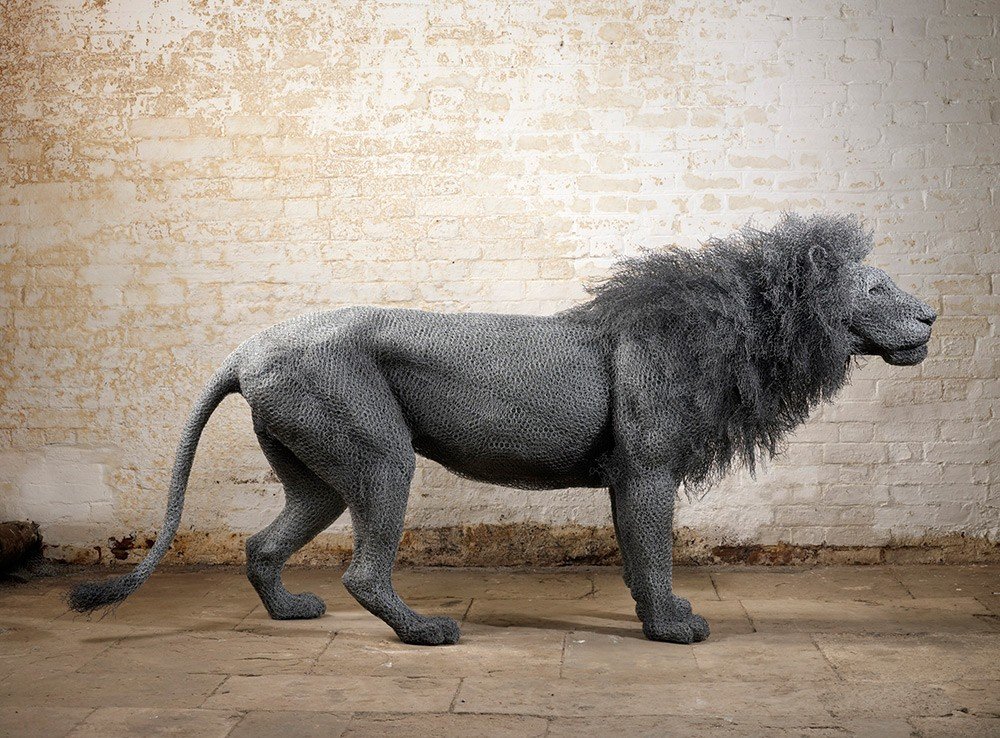 Artist Statement:
Kendra is a contemporary animal sculptor working with the medium of galvanized wire.

Since graduating from the Royal College of Art in 1998, Kendra has established a significant reputation in her field with work included in collections world-wide. She is a member of the Society of Wildlife Artists (UK) and a signature member of the Society of Animal Artists (USA).

Public sculptures in the United Kingdom include an elephant at Waterloo Station, London and thirteen works at the Tower of London, commissioned by Historic Royal Palaces in 2010.
All images courtesy of Kendra Haste and Patrick Davies, and are published with permission.
To see more of her work, please visit:  KendraHaste.co.uk  |  Facebook  |  Patrick Davies Contemporary Art
STALKING LIONESS
POLAR BEAR
ARIZONA JACKRABBIT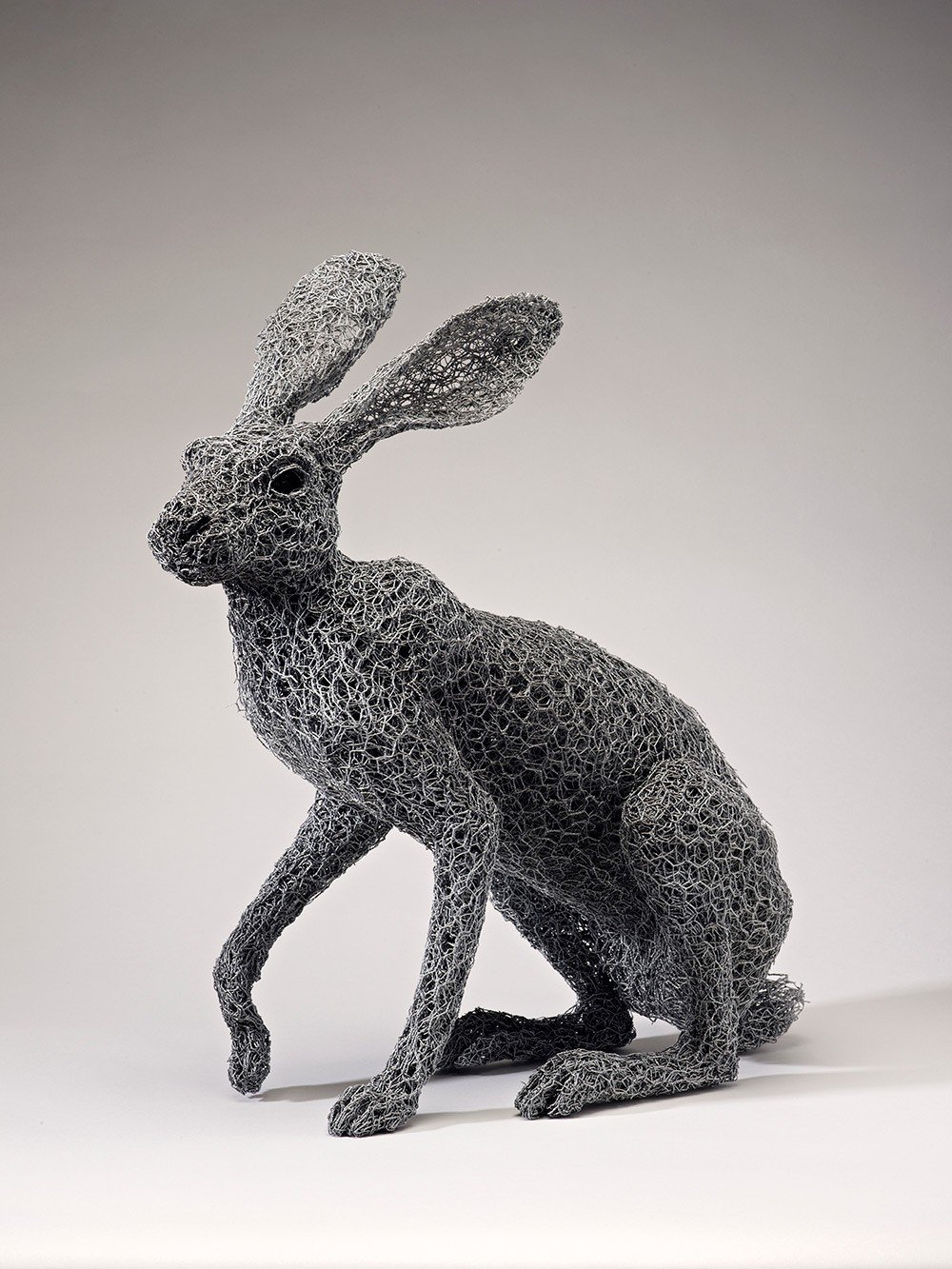 BABOON  TROOP
BOTTLENOSE DOLPHIN RELIEF
VICTORIAN BULLDOG
CLOUDED LEOPARD
TIMBER WOLF
WARTHOG
Kendra Haste working on Elephant Sculpture