ClauS Word creates photo-realistic oil paintings — A series of stunning black & white portraits
Claudio Ingrassia, a.k.a. ClauS Word, is an Italian hyper-realist painter. His series of portraits in black and white oil paintings are stunningly photo-realistic, depicting the raw emotions and expressions of his subjects. Take a good look of this adorable little boy (below). The painting is impeccably rendered, capturing the child's beauty, innocence and happiness. You could literally see the life breathing in the portrait. Simply put… Amazing!
Enjoy these gorgeous portraits!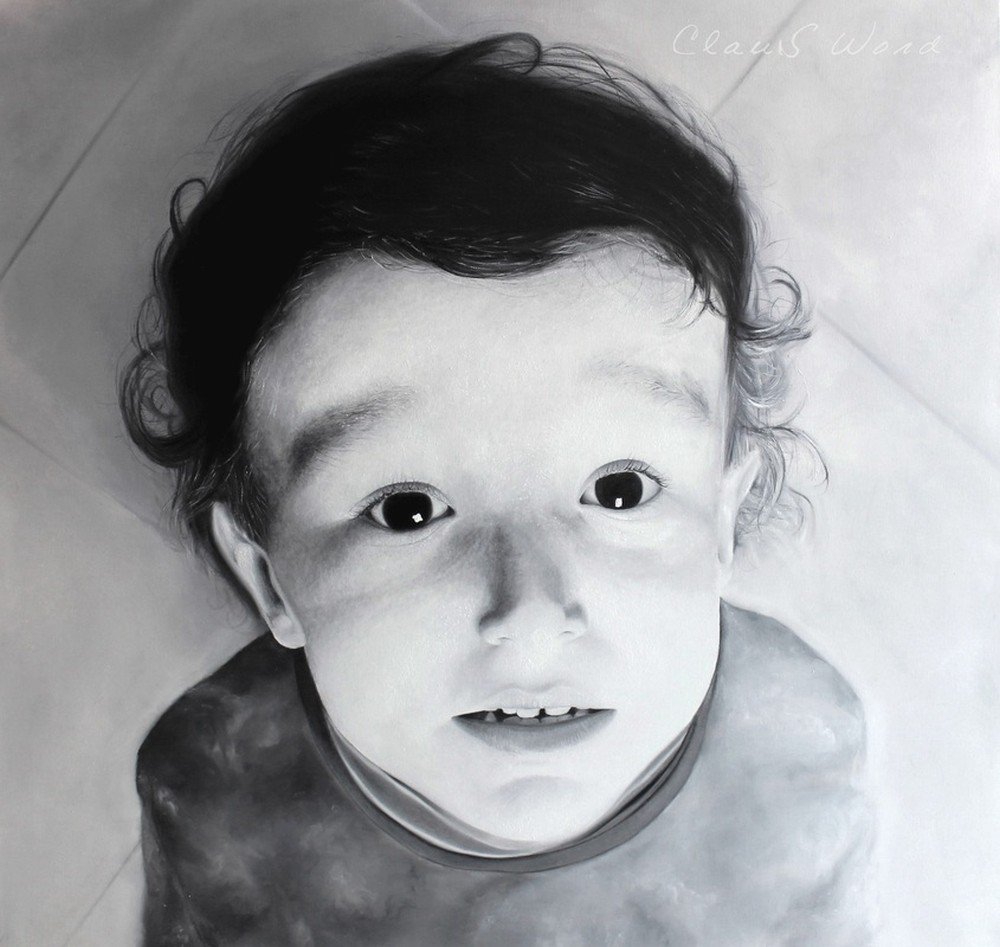 Artist Statement:
ClauS Word, a.k.a. Claudio Ingrassia, is an italian painter. Born in 1989, he graduates in artistic High School, reaching excellent results in figurative drawing. Since his adolescence, he studies portraiture, realizing many portraits on commission. Thanks to a constant and intense research, he reaches an excellent technique in painting and a personal style. His work is visibly influenced by Hyperrealism and contemporary hyperrealist painters.
All images courtesy of Claudio Ingrassia, and are published with permission.
To see more of his work, please visit his:   Website  |  Facebook