Dario Maglionico Creates Mysterious Ghostly Paintings
Italian artist Dario Maglionico paints ghostly characters in a household setting. The interesting part is, these ghosts are not merely ethereal but disturbing as well, with headless bodies and missing limbs. It seemed to suggest there were some past gruesome events that took place. Or perhaps, in different perspective, the subjects depict the lingering memories of the past household activities, without necessarily showing their faces. This could be the artist's way to explore and interpret time and space. Whatever it is — I'll leave it to you to ponder. Why don't you scroll down and unfold the mystery of Maglionico's paintings. Rest assured, his work is not superficial. Enjoy!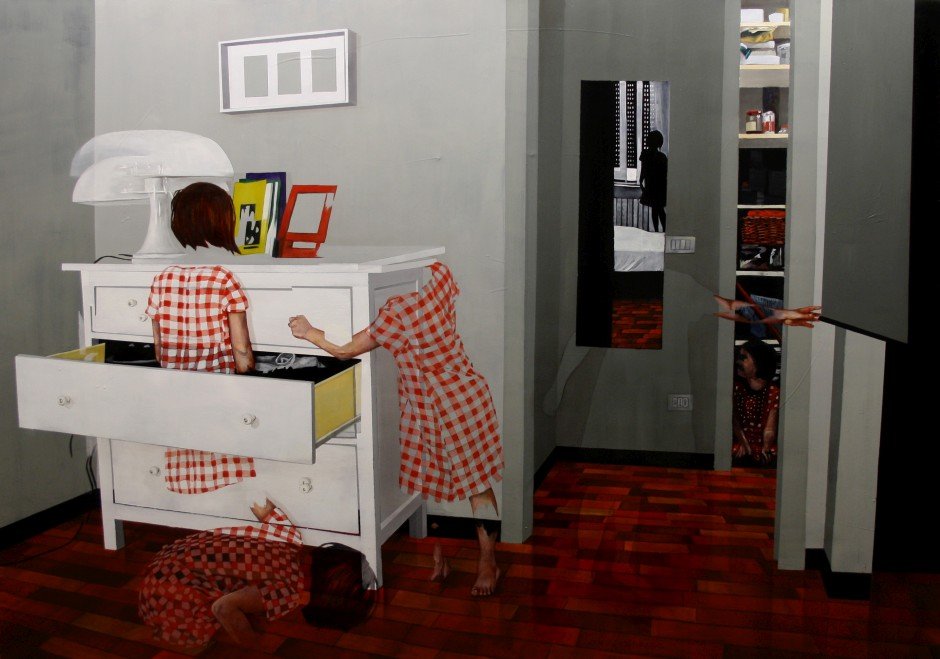 Artist's statement:
"My artistic language melts ancient techniques with contemporary subjects looking for a direct link with reality and the intimacy of the human being.
I'm fascinated by anatomical complexity, flesh, the hidden bones which give skin its shape, the structure of objects and the light which strikes their surface and the relationship between them and the surrounding space.

"I investigate space and time, searching on the canvas for a temporary escape from the common sense of reality. This is an arbitrary creation of human mind, it's the reification of the mass of sensory experiences with whom we explore it."
All images courtesy of Dario Maglionico, and are published with permission.
To see more of his work, please visit his:  Website  |  Facebook   |  Instagram  |  Tumblr