Surreal photography bursting with powerful emotions by David Uzochukwu
Austrian-born David Uzochukwu is an extremely talented and creative 15-year old photographer. His photography captures the powerful human emotions of solitude, sorrow and despair in captivating, surreal scenes. The portraits of flowing tears, aloneness in the wilderness and disturbing scenes are quite fascinating and beautiful. His work is truly amazing, especially at his young age!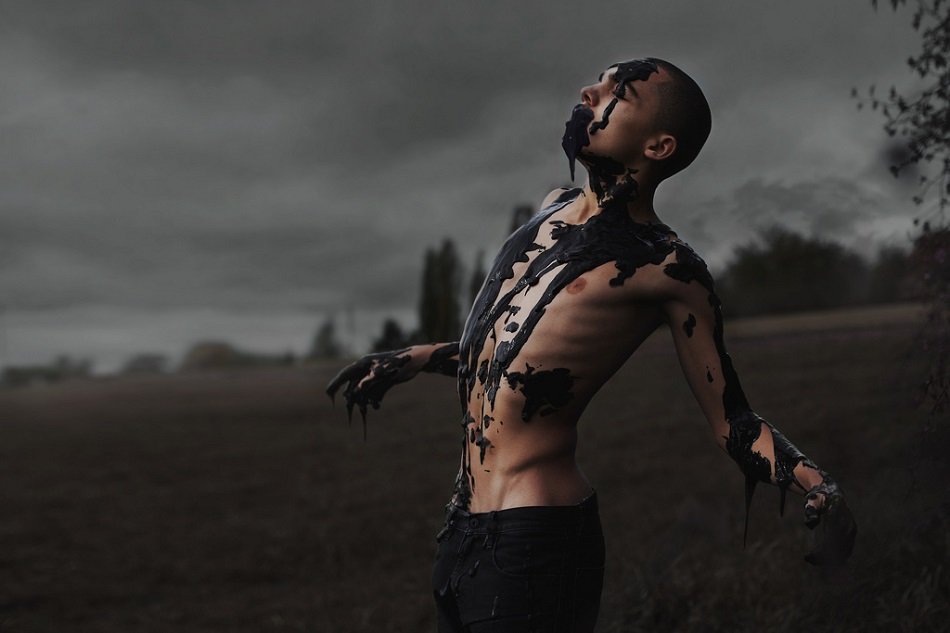 David began his interest in photography when he got hold of his mother's point-and-shoot compact camera. That was 5 years ago. Now, he's more adept with photography, creating incredibly imaginative images with a skill beyond his age. And this has not escaped the watchful eyes of Flickr Community. He was recently featured on Flickr's 20under20, which showcases the 20 most talented young photographers on Flickr.
"I love to tell stories and to convey certain feelings and emotions in an image. This is the only criterion. I currently enjoy photographing people and very often do self-portraits. But I'm also a huge admirer of pictures that convey a mood without featuring people. I strive to be able to do this one day."

~ David Uzochukwu
All images courtesy of David Uzochukwu, and are published with permission.
To see more of his work, please visit his:  Website  |  Flickr  |  Facebook
via:  MyModernMet