Hair stylist Mark Bustos gives free haircuts to the homeless in New York
New Yorker hair stylist Mark Bustos spends his time every Sunday giving free haircuts to the homeless.  After serving the high paying clientele from Monday to Saturday, he would go around the streets of New York on his only day off looking for the homeless.  His mission:  To make them smile with their fresh look.   :)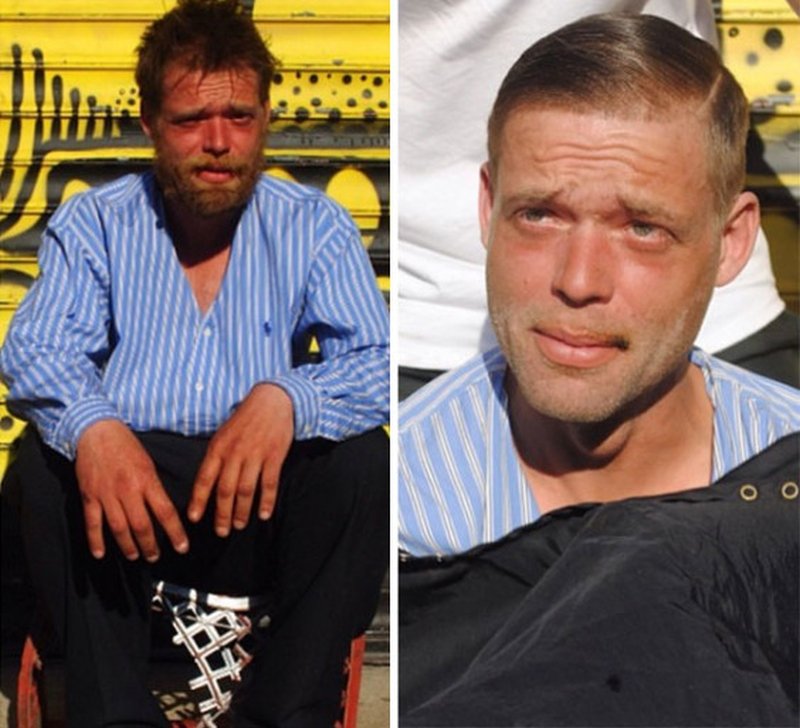 Bustos, a Filipino-American, has given free haircuts not only in New York but also in Jamaica, Costa Rica, Los Angeles, among others.  The first time he did this act of kindness was when he visited his relatives in the Philippines in 2012.  He rented a chair in a barbershop and offered his service for free to the less fortunate children in the neighborhood. Since then he's been doing it every Sunday.
"The feeling was so rewarding, I decided to bring the positive energy back to NYC," Bustos, 30, told The Huffington.
All images courtesy of Mark Bustos.
To see more of his work, please check out his Instagram.