Immerse: Watercolor Paintings of Children by Ali Cavanaugh — capturing the essence and beauty of innocence
American artist Ali Cavanaugh captures the essence of innocence in her series of watercolor portraits of young children titled Immerse. You can literally see the pure expressions of innocence, love and beauty, depicted in simple and ethereal renderings of the selected paintings below.  Please scroll down and be mesmerized by gorgeous gazes of widely opened and bewildered eyes. Simply put… Adorable & Amazing!
Enjoy!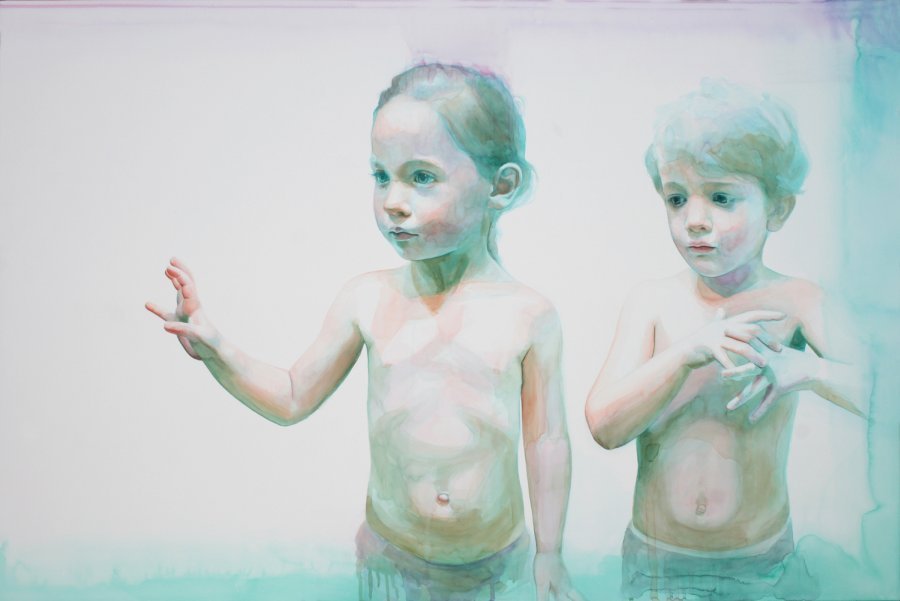 Artist Bio:
Ali Cavanaugh (American, b. 1973) is an internationally represented fine artist. She studied painting at Kendall College of Art and Design and the New York Studio Residency Program in New York City, earning a BFA from Kendall College of Art and Design in 1995. At the age of 22, she co-founded an atelier -The New School Academy of Fine Art- in Grand Rapids, Michigan.
 All images courtesy of Ali Cavanaugh, and are published with permission.
To see more of her work, please visit her:  Website  |  Facebook  |  Instagram