Carly Janine Mazur's Solitary Dream-World — a painting series of women in solitude and harsh environment
Connecticut based artist Carly Janine Mazur explores the solitary dream-world in her painting series of gorgeous women, suffering in solitude and harsh environment. Although the portraits featured below are disturbing and melancholy, nevertheless, they are beautifully rendered with profound comments on, as she put it, "peoples' reclusive relationship with their environment."
Enjoy this haunting yet beautiful works of art!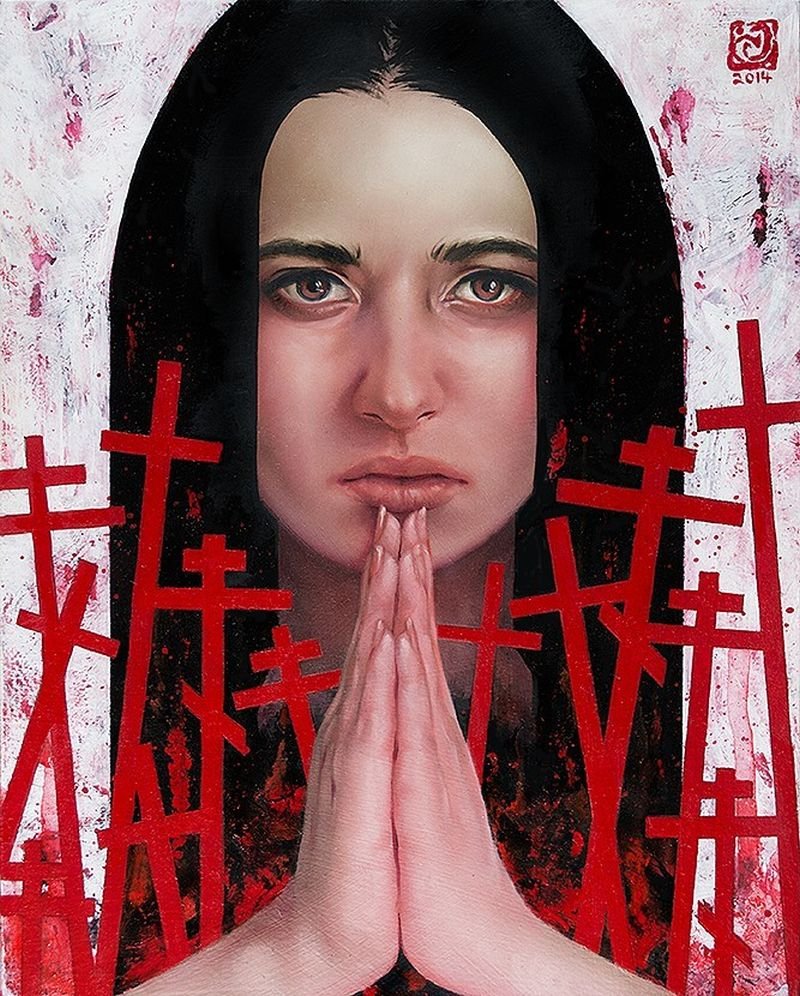 Artist Statement:
Connecticut illustrator Carly Janine Mazur works traditionally to bring to life her vision of a solitary world. Her paintings evoke a sense of intimacy within the viewer, inviting you in with solid composition juxtaposed against fine rendering. Carly's subject matter focuses on the hauntingly rendered human figure within a minimalistic, yet harsh environment to touch upon peoples' reclusive relationship with their environment.
All images courtesy of Carly Janine Mazur, and are published with permission.
For more info, please visit her:  Website  |  Tumblr  |  Society6