The Incredible Nail Sculptures of John Bisbee: "Only Nails, Always Different"
For almost three decades, Maine sculptor John Bisbee has been creating amazingly beautiful Nail Sculptures. His medium includes nothing but thousands of 12-inch nails, welded and forged together into incredible geometric shapes and forms. His artwork has an equally beautiful mantra:  "Only Nails, Always Different."
Enjoy these truly unique and stunning nail sculptures!
Hearsay. 2014. Welded, bent 12 inch spikes. Installation view. Shelburne Museum, Shelburne, VT. Photo: Andy Duback
It all started when Bisbee stumbled upon a bucket of rusted common nails while looking for sculpting materials in an abandoned house. To his astonishment, the nails were stuck-together taking the form of the bucket. Then an idea was born — Nail Sculpture. Since that auspicious day, he devoted his artwork solely on common nails. He went on producing remarkable nail sculptures and conducting exhibits in numerous galleries and museums. Earlier this year, he had a solo exhibition titled "New Blooms" at Shelburne Museum in Vermont.
All images courtesy of John Bisbee, and are published with permission.
To see more of his work, please visit his website:  JohnBisbee.com

Seed. 2014. Welded, bent 12 inch spikes. Installation view. Shelburne Museum, Shelburne, VT. Photo: Andy Duback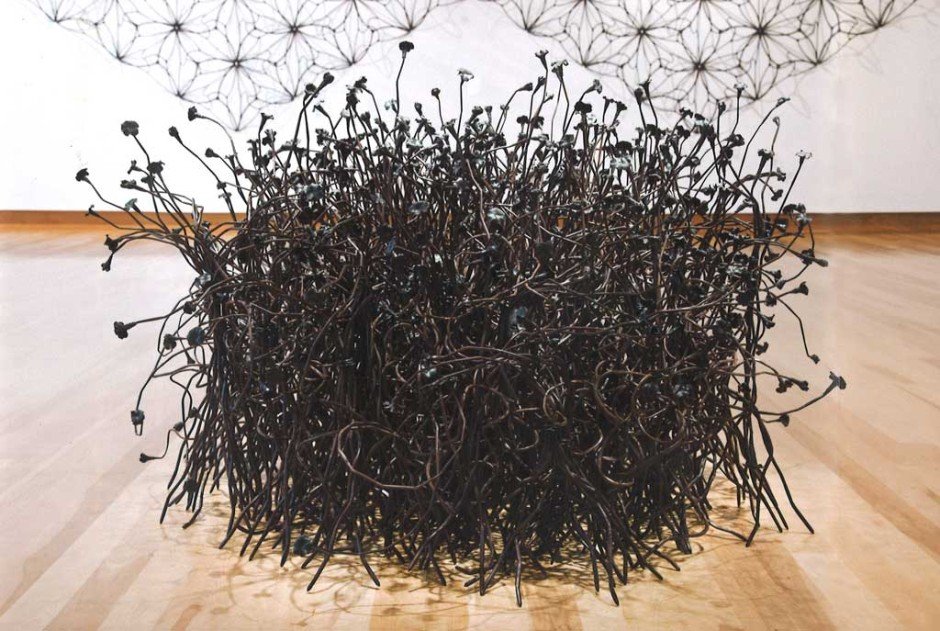 Thicket. 2014. Hammered 12 inch spikes. Installation view. Shelburne Museum, Shelburne, VT. Photo: Andy Duback

Helio. 2001. 1 ton stacked 12-inch spikes. Studio Installation. 10″ x 7′. Plane Space, NY, NY. Photo: Luc Demeres
Plode (background: Rove, Stick). 2003. Welded 12-inch spikes. Installation view. Plane Space NY, NY. Photo: Luc Demeres
Coil. 1993. Welded Brads. 36″ x 40″ x 36″. Photo: Luc Demeres
Ridge. 1999. Patch, Ridge, Mound, Grove. Welded 12-inch spikes. Installation View. Coleman Burke Gallery. Brunswick, ME. Photo: Luc Demeres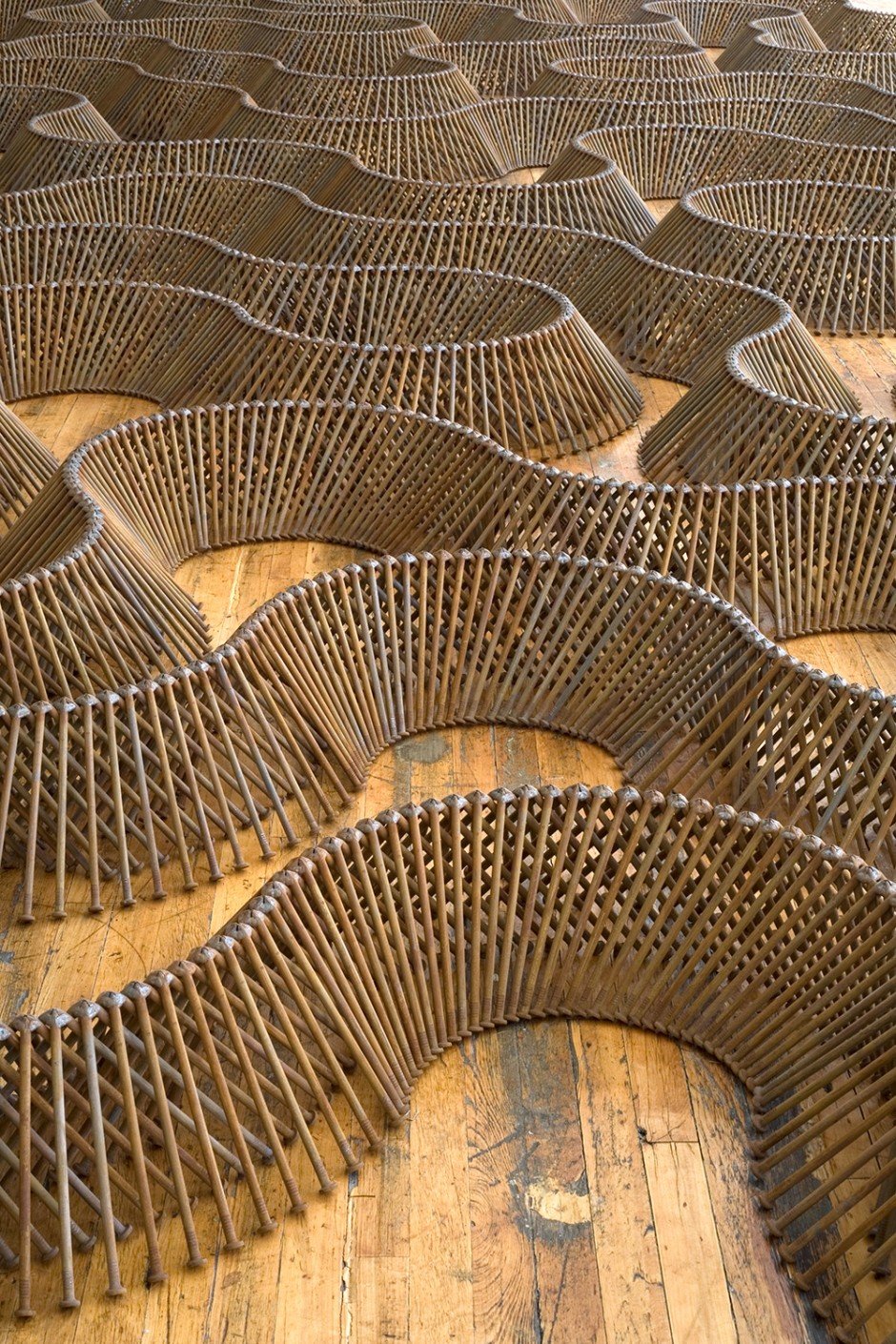 Ridge (detail). 1999. Patch, Ridge, Mound, Grove. Welded 12-inch spikes. Installation View. Coleman Burke Gallery. Brunswick. Photo: Luc Demeres