The Micro-world Paintings of Robert S. Connett — bursting with psychedelic colors, beauty, and creativity
Inspired by the wonders of nature and driven by his innate creative imagination, artist Robert S. Connett creates stunning paintings rich in vivid colors and incredibly intricate details. His series of seemingly micro-worlds of various tiny organisms, bugs, insects and animals is quite fascinating. Each piece of artwork featured below is rendered in surreal fashion, bursting with psychedelic colors, artistic beauty, and insane creativity.  Amazing!
Please scroll down and enjoy these paintings.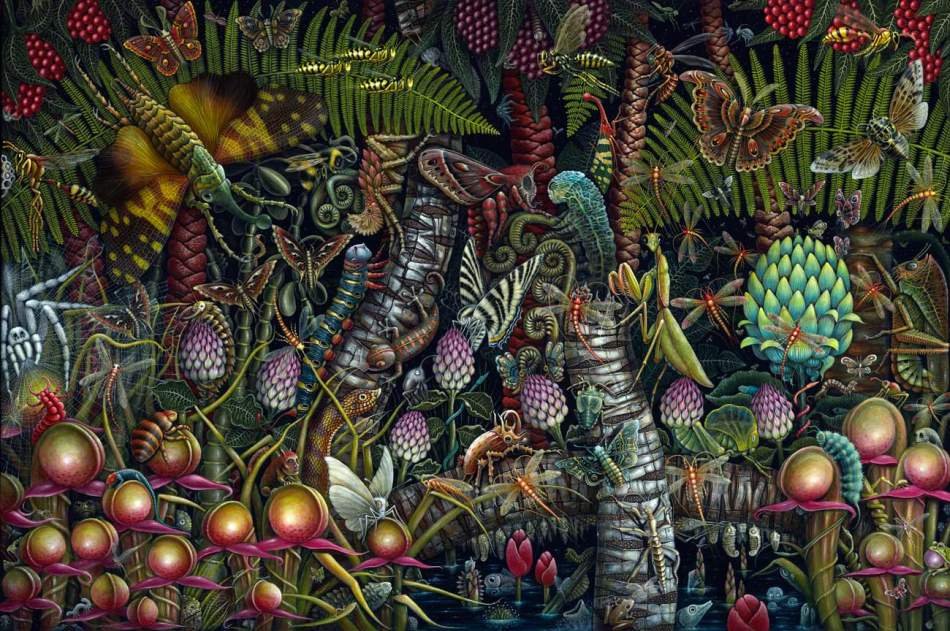 Artist Bio:
Born in 1951 in San Francisco, California, I began drawing and painting at the age of 27. I continued to create artwork as a hobby for 20 years during which time I owned and operated an insurance brokerage firm in San Francisco. I sold the firm in 1998 at age 47 after my home and art collection was destroyed by a fire. I then moved to Los Angeles in 2003 where I began my full time art career at the age of 52.
All images courtesy of Robert S. Connett, and are published with permission.
To see more of his work, please visit his:  Website  |  Facebook  |  Twitter