Nunzio Paci's Human and Animal Paintings adorned with plants
Nunzio Paci, an Italian artist, combines the beauty of pencil drawing and oil painting to create surreal and weird yet certainly fascinating series of artwork. His approach to art is through the exploration of the "relationship between man and nature." Among his brilliant creations is the series of human and animal paintings adorned with growing plants. The artist's creative imagination is truly amazing!
Enjoy!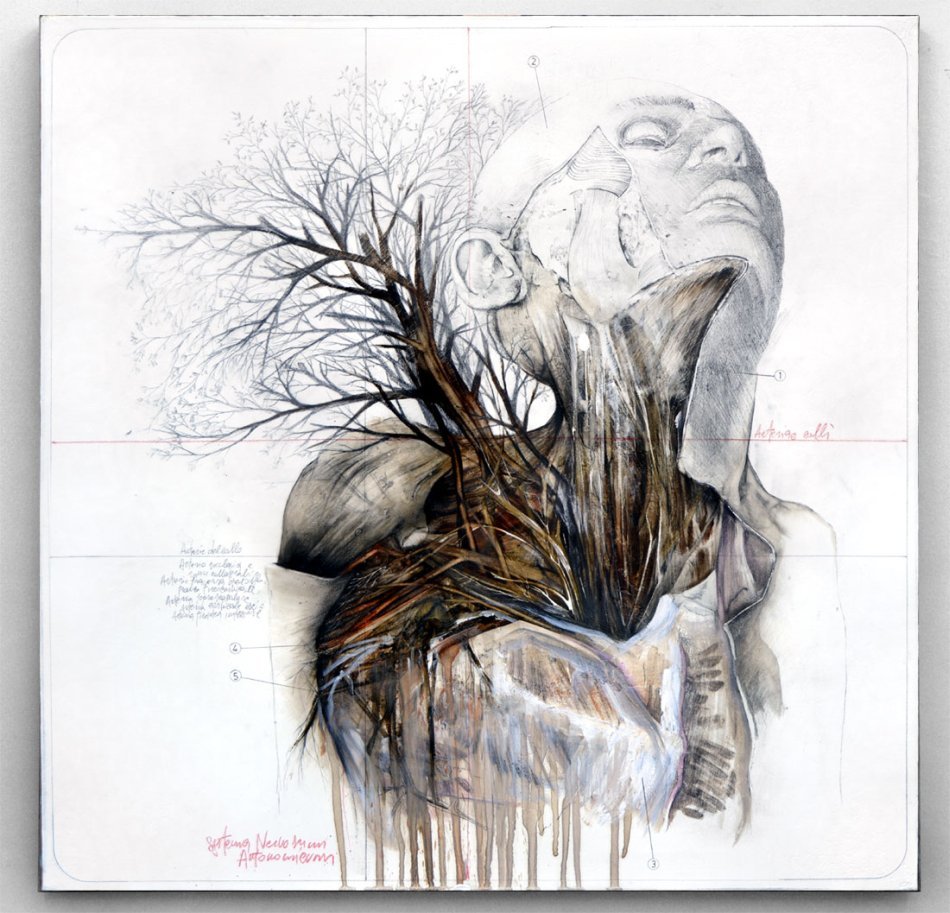 Paci has done numerous solo and group exhibitions in Italy and other countries. He has upcoming solo event this December 2014 at Oxholm Gallery  in Copenhagen.
"My whole work deals with the relationship between man and nature, in particular with animals and plants. The focus of my observation is body with its mutations. My intention is to explore the infinite possibilities of life, in search of a balance between reality and imagination."

~ Nunzio Paci
All images courtesy of Nunzio Paci, and are published with permission.
To see more of his work, please visit his:  Website  |  Facebook   |   Tumblr