Painting whimsical portraits on the throw-away books by Mike Stilkey
Artist Mike Stilkey doesn't need to buy expensive canvas. Scavenging throw-away books from library trash pile would suffice. Yes, the Los Angeles-based artist uses stack of old, unwanted books as his canvas to paint whimsical yet beautiful human and animal portraits. Indeed, his creative genius holds no boundaries!
Stilkey is a self-taught artist, with no formal art training. Thanks to his love of skateboarding, as a kid, on the streets of Los Angeles, where graffiti and street arts proliferate everywhere — he had found his niche.  And then he took a leap of his own.
Now his artwork has been exhibited in galleries and museums not only here in the United States, but international as well.  He recently had a solo show at Gilman Contemporary.
On his Gilman Contemporary's Artist Statement, it says:
Los Angeles native Mike Stilkey has always been attracted to painting and drawing not only on vintage paper, record covers and book pages, but on the books themselves. Using a mix of ink, colored pencil, paint and lacquer, Stilkey depicts a melancholic and at times a whimsical cast of characters inhabiting ambiguous spaces and narratives of fantasy and fairy tales. A lingering sense of loss and longing hints at emotional depth and draws the viewer into their introspective thrall with a mixture of capricious poetry, wit, and mystery. His work is reminiscent of Weimar-era German expressionism.
To see more of his work, please visit his:  Website  |   Facebook  |  BDX-LAX
All images courtesy of Mike Stilkey, and published with permission.
Enjoy!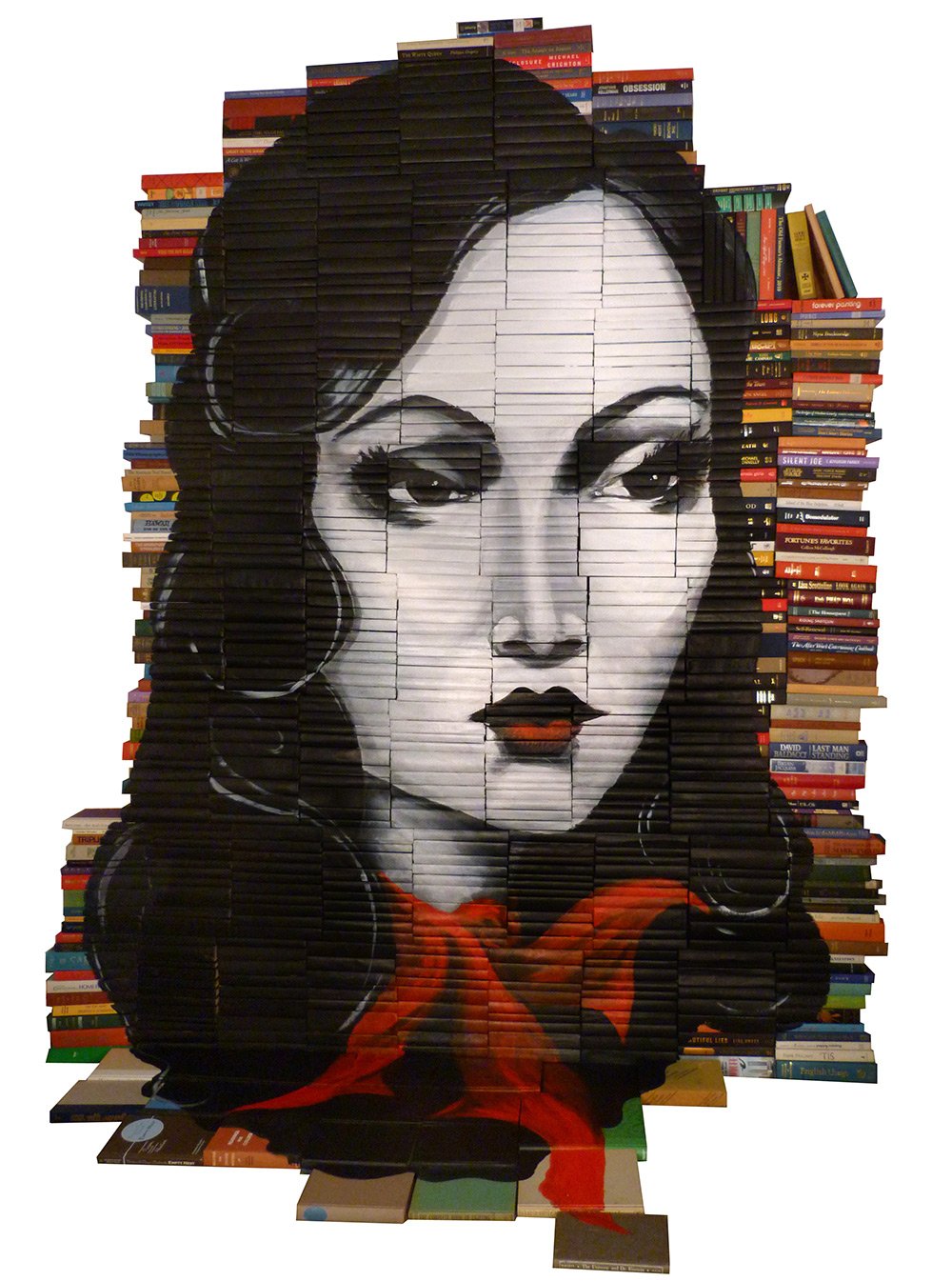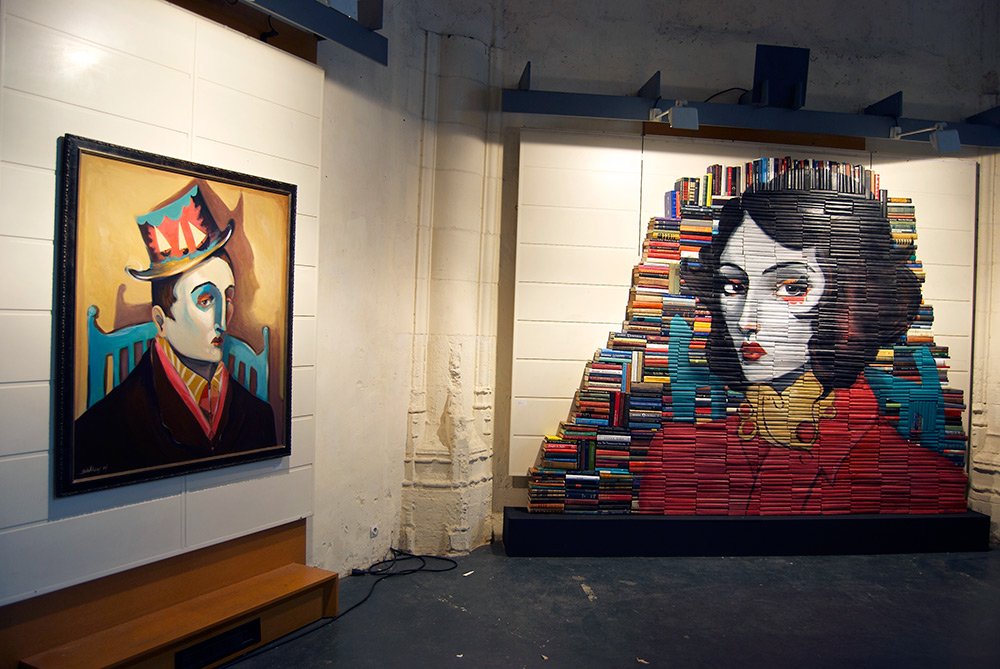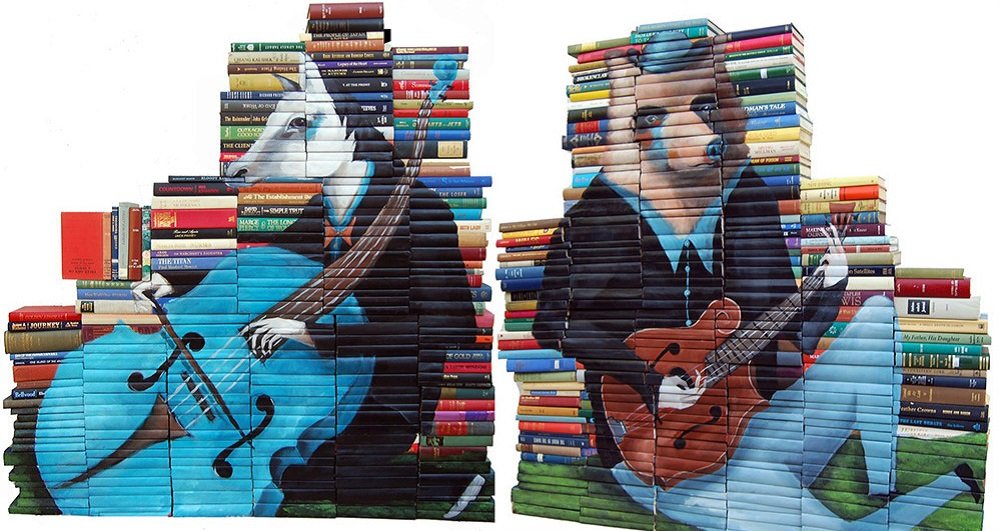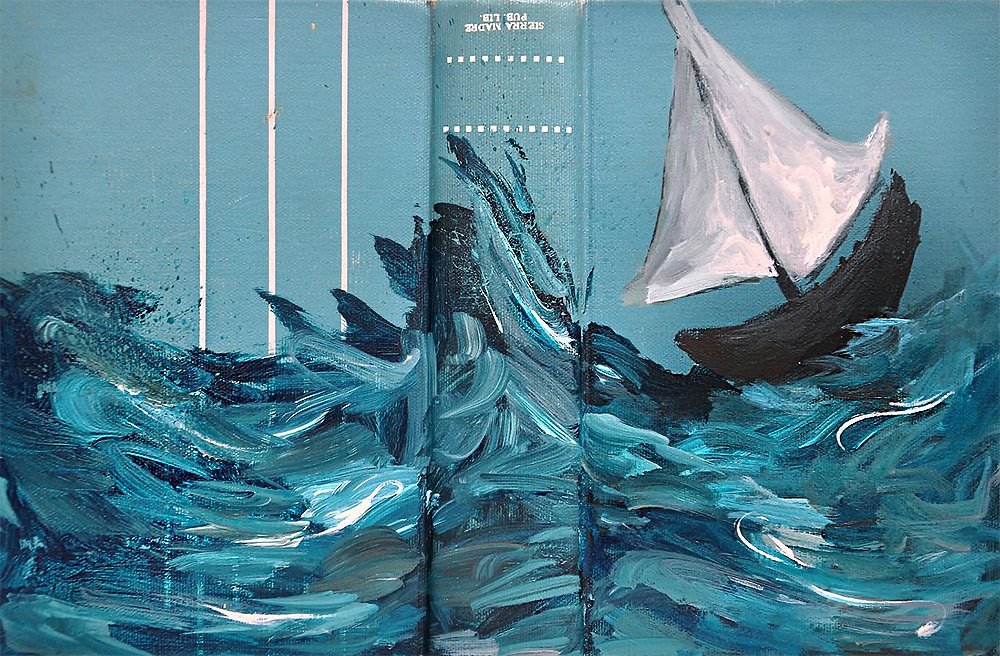 (h/t: Colossal)